'It was time': Bryson DeChambeau, caddie Tim Tucker part ways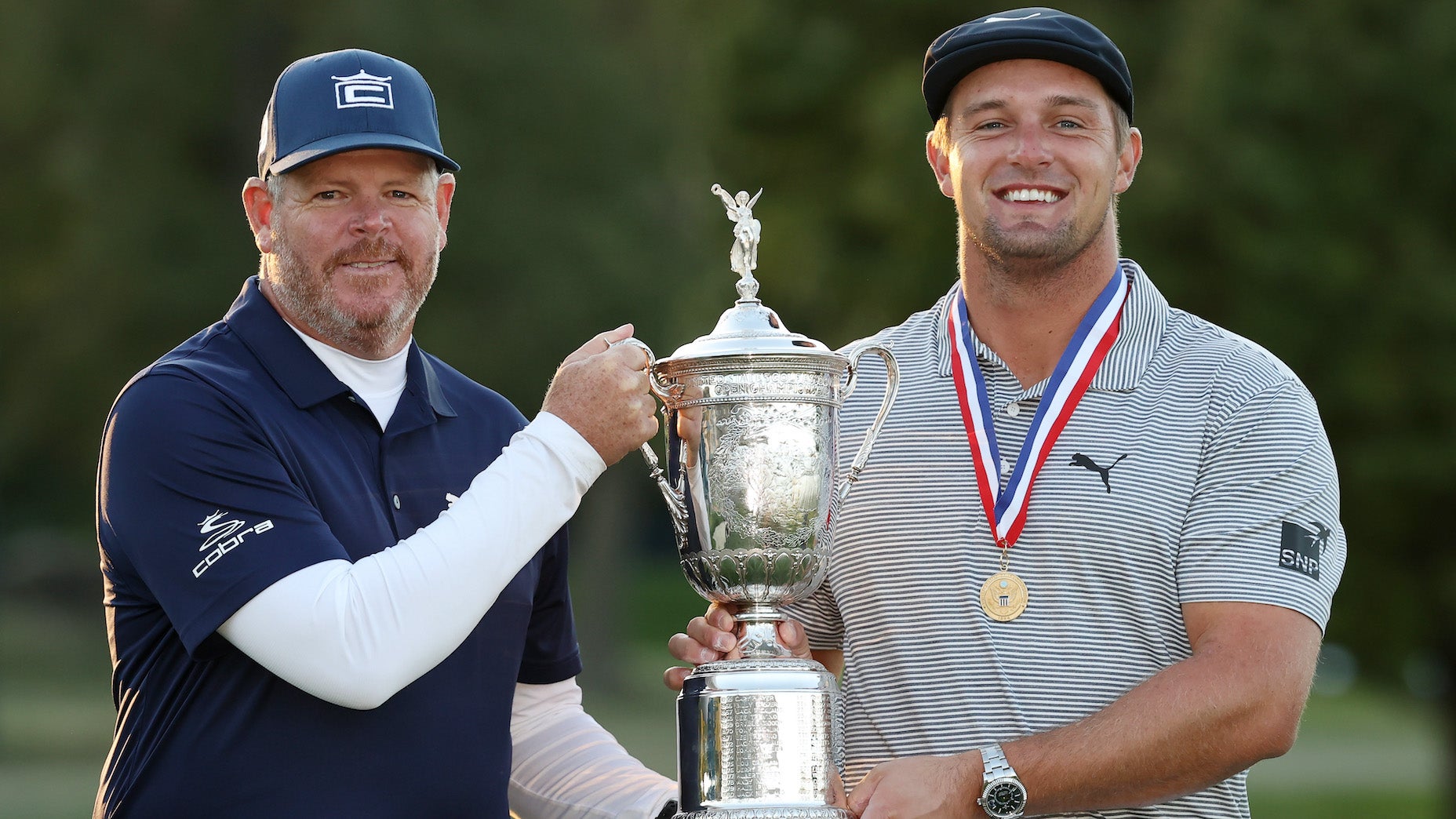 Getty Images
Bryson DeChambeau and longtime caddie Tim Tucker are parting ways.
The duo split up shortly before the start of this week's Rocket Mortgage Classic in Detroit. Tucker was on the bag during early week practice rounds, but come Thursday morning Ben Schomin of Cobra/Puma Golf took over caddying duties.
When reached by GOLF.com, DeChambeau's agent Brett Falkoff emphasized that DeChambeau had not fired Tucker and called the decision "mutual." [Disclosure: DeChambeau is a playing editor for GOLF.]
"All good things come to end," Falkoff said. "Bryson and Tim are grateful for all the great times they had together. Like any player-caddie relationship, it ran its course. They mutually decided it was time to move on and both wish each other all the best in their future endeavors."
The split, first reported by No Laying Up, marks the apparent end of one of golf's most high-profile player-caddie pairings. Tucker has been with DeChambeau for all eight of his PGA Tour victories, including last year at Detroit Golf Club, where DeChambeau is defending his title this week.
While caddying for DeChambeau is among the most lucrative gigs on Tour (DeChambeau has won more than $11 million the past two seasons alone), it's no secret that the job is among the most taxing, too. DeChambeau is frequently the last player on the driving range at night during tournament weeks. He had a well-publicized late-night session the Saturday before winning the U.S. Open at Winged Foot last September, and he also hit balls well past dark at last month's U.S. Open at Torrey Pines.
DeChambeau has always demanded precision and perfection on the course, which had made the analytically minded Tucker a strong fit on his bag. The two first paired up at the 2016 Memorial Tournament, working together for a year before a temporary split in the summer of 2017. But Tucker and DeChambeau reunited in early 2018 and immediately found success.
DeChambeau, the World No. 6, has two victories this season and just qualified for the U.S. Olympic team. He was scheduled to tee off at the Rocket Mortgage at 1:10 p.m. on Thursday before a weather delay pushed tee times back.
This story will be updated as more information becomes available.