WATCH: Bryson DeChambeau mashes multiple 400+ yard drives during first round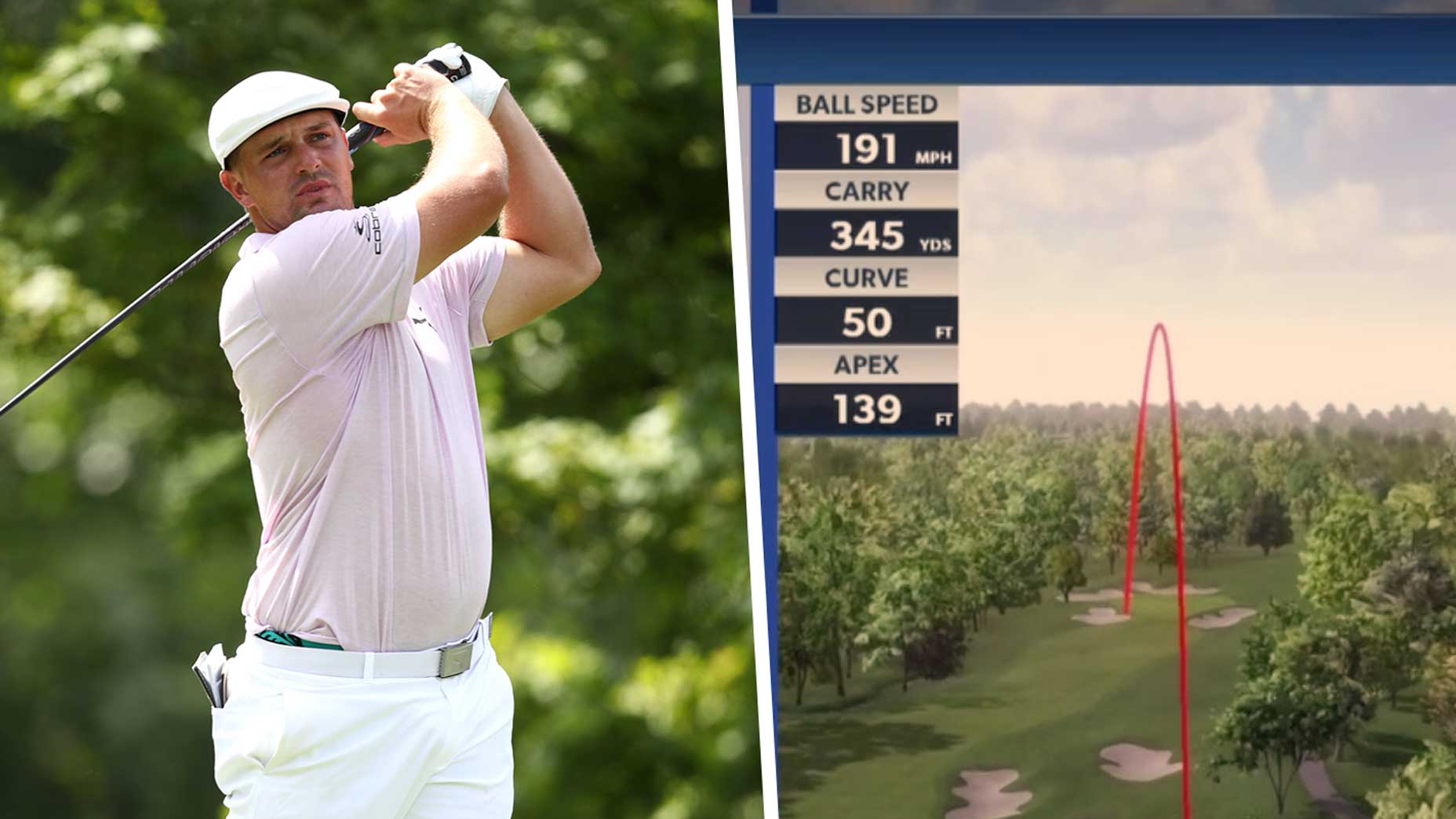 Getty Images // PGA Tour Live
How well would Bryson DeChambeau's Power Tour play at the Memorial Tournament and a fast, tough Muirfield Village? It's a question we've had two weeks to think about since his win in Detroit.
Well, DeChambeau set a new ridiculous threshold at Muirfield, hitting two 400-yard drives in the span of three holes during his first round.
On the 17th hole, DeChambeau uncorked a tee shot, easily clearing the bunker on the left with 348 yards of carry, rolling down the hill toward the green to finish 407 yards away. That's right, four-zero-seven. From there, he had just 66 yards left, and a very average approach left him with 20 feet for birdie. It was an easy two-putt par. If only that was his best drive of the day.
Two holes later, on the 1st hole at Muirfield, with the wind in his favor, DeChambeau took a hyper aggressive line off the tee, up and over the corner. Needing about 335 yards of carry, DeChambeau got 345, bounding through the edge of the rough and down the hill toward the green. When his ball came to rest, it was 423 yards away from the man who hit it, and just 46 yards from the hole.
"Those are usually numbers you see after an errant drive," was immediately mentioned on the broadcast.
"Yeah, when you had to chip out," Christina Kim replied.
DeChambeau's brilliance with the driver was obviously on display but it was never more apparent than with the next player to hit. Patrick Cantlay, who won the Memorial last year, took the same, bold line as DeChambeau. Only Cantlay got 305 yards of carry and his ball got caught up in the rough. It kept him 79 yards behind DeChambeau, with a much more difficult approach shot. Cantlay would scramble for a par. DeChambeau pitched on to six feet and made his birdie. Enough said.