This player will win the 2022 U.S. Open, according to my advanced* new statistic
Getty Images
BROOKLINE, Mass. — I have this theory, a sort of half-serious one that my colleagues are undoubtedly tired of hearing by now.
My theory is supported by mostly anecdotal evidence: That in order to win the U.S. Open, you have to be big golfer. Some combination of overall strength, height, and general weight. All body mass is welcome here. Encouraged, in fact!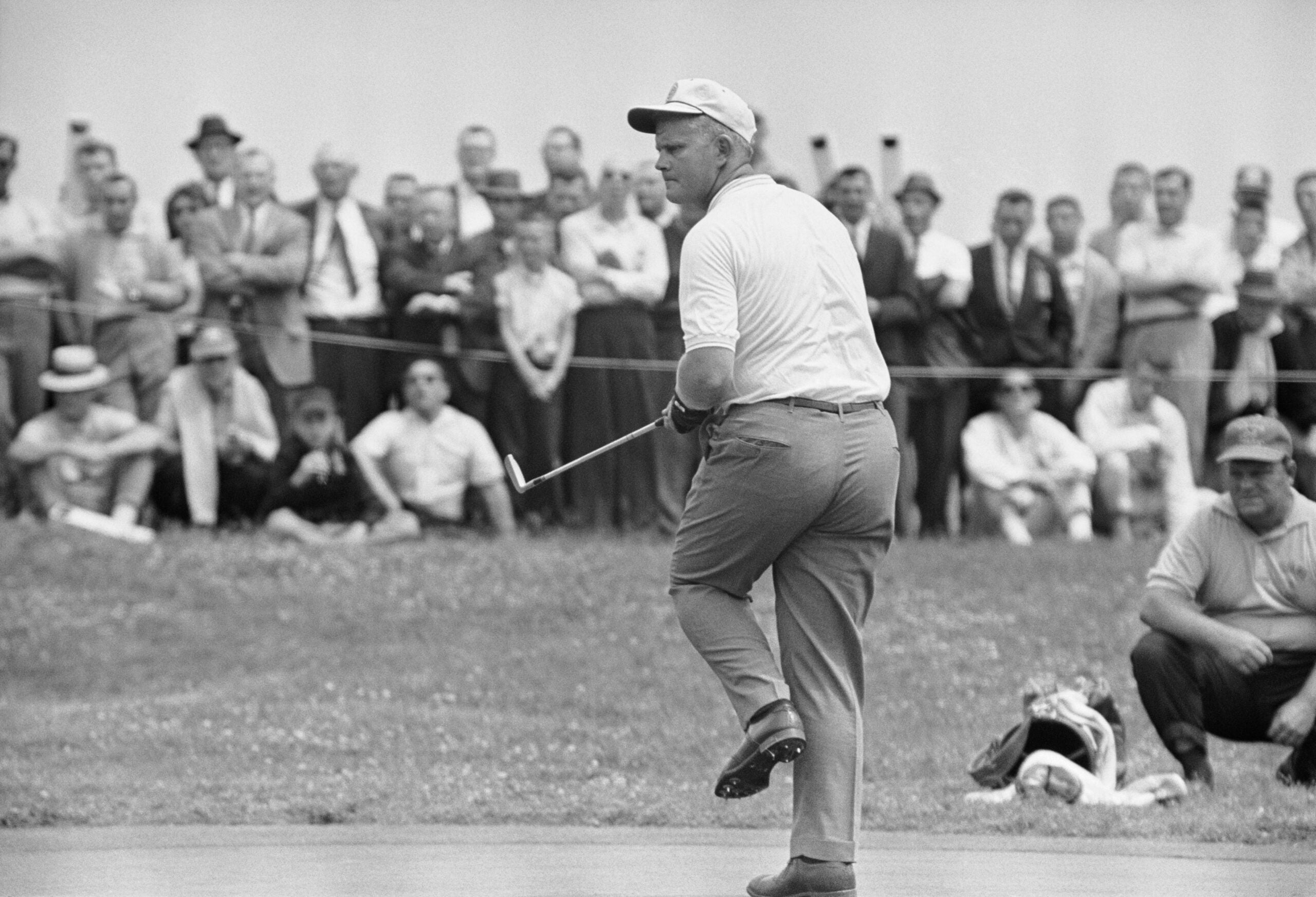 This trend has always played an important role in America's national championship. Multiple U.S. Open winners like Jack Nicklaus, Tiger Woods, Retief Goosen and Ernie Els were all big, strong, strapping lads who gave the ball a mighty lash.
But the idea was still raw. Ben Hogan was a pretty good U.S. Open player, to say the least, and he doesn't necessarily fit into that category. And then you had the odd Corey Pavin and Webb Simpson victory that throws a complete damper in the idea.
The beefy-golfers-win-U.S.-Opens theory really started revving up in 2016, when tall and strapping athlete Dustin Johnson beat the likes of Shane Lowry and Andrew "Beef" Johnston down the stretch at Oakmont. Think about who we've seen win U.S. Opens since: Brooks Koepka twice, Gary Woodland, Bryson DeChambeau and Jon Rahm.
Big, tall, strong, tough guys.
In that vein, and as an attempt to quantify the theory, I'm pleased to introduce a new metric to the golf space: The Beefy Boy Index, or BBI.
The Beefy Boy Index (BBI)

The metric will need to be tweaked in the forward, but the formula for beta version of the BBI takes a player's height in centimeters, adds it to their weight in pounds, then divides it by four (the number of competitive rounds). The number you get back is a player's BBI, and the higher the better.
Here's how the 2022 U.S. Open leaderboard looks when you reshuffle by BBI.
The height and weight numbers are taken from the PGA Tour's website. As you can see, Adam Hadwin has the lowest BBI of anybody in the top 11 of the 54-hole leaderboard. Sadly, McIlroy and McCarthy don't fare too well, either.
As for who does? Expect Matthew NeSmith, Scottie Scheffler and Seamus power to make Sunday charges. But they'll likely fall just short anyway.
Jon Rahm is surprisingly tall and incredibly strong with lots of overall mass — "mass is fast," the saying goes in golf. He's truly is golf's elite BBI player, and embodies the kind of athlete the metric strives to identify.
Perhaps that provides a clue ahead of the final round. If the BBI has its way, it'll be Rahm lifting the trophy on U.S. Open Sunday evening.