Snazz up your headwear game with these 3 fun ponytail alternatives
YouTube: Kayley Melissa
Unless you're an Instagram influencer, wearing your hair down during a round of golf is probably not a realistic proposition. But take heart! It's still possible to showcase some hair flair underneath your visor or hat by getting creative with your standard ponytail or bun.
YouTuber Kayley Melissa has a great tutorial with three super-easy styles to try. Check them out below.
Add a braid
This style is great for adding volume and dimension, and it couldn't be easier to create.
-Start by tying your hair back in a regular ponytail. You can add the illusion of extra thickness with some strategically placed mini chips.
-Next, add a braid to one side of the ponytail, and after tying the end, pull the sides to loosen it for a slightly undone, boho vibe.
Double twisty buns
Channel your inner Princess Leia with these fun messy buns!
-Start by creating two low pigtails (or, if you're wearing a visor, you can opt for high pigtails, too).
-Next, back-comb your hair with your fingers to create some volume, then twist each pigtail into a bun.
-Secure with bobby pins, and you're ready to go!
Sectioned fishtail pony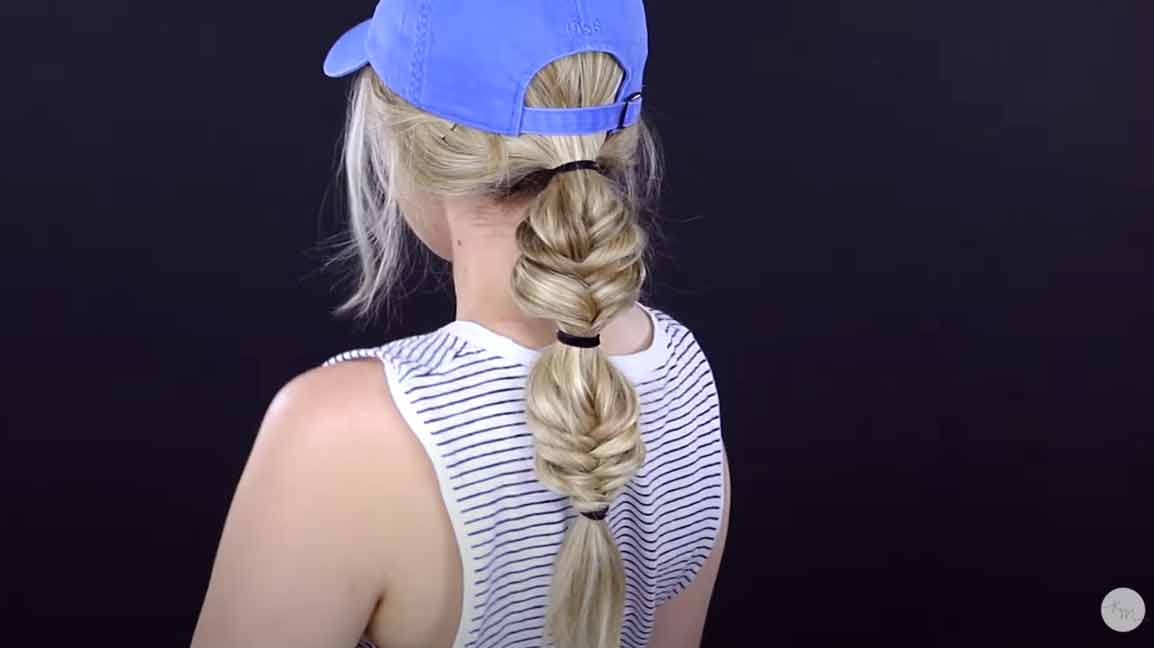 I love this style because you can modify it any way you want — use a braid, a twist, or a fishtail — whatever you prefer! It's the sectioning that really sets this style apart.
-Start by creating a low ponytail.
-Next, start your braid, and tie it off with an elastic about a third of the way down.
-Create the next section, and tie it off with another elastic.
-Loosen each section by stretching the hair horizontally to create as much volume as possible.
The best part about this style is that you can get as creative as you want! Mix braids and twists, or just create a balloon-style ponytail, with as many sections as you like.
If you need extra help, check out the full YouTube tutorial below.
Want more great women's golf content? Check out golf.com/womensgolf.