Whiskey Wednesday: Whiskey and a life lesson from Bobby Jones' grandson
The Clover
If you're a lover of both golf and whiskey, first off, I congratulate you. Not only do you have impeccable taste, but I too am a fan of both those things, which means you've found yourself in the right place.
There's perhaps no more apparent confluence of golf and American whiskey than The Clover Whiskey. The brand boasts Bobby Jones on the label for each of its bottles, and considering 2020 marks the 90th anniversary of Bobby Jones' grand slam, I decided to pour myself a dram and call up Dr. Bob Jones IV, the grandson of golf's grand slam winning golfer.
On The Clover whiskey…
2020 has been a challenging year for many people and businesses — both inside the golf industry and otherwise. The Clover Whiskey is no exception. The Clover line is a relatively new entry into the world of whiskey. They have three lines of single-barrels: A 4-year-old bourbon with notes of oak and caramel; a 10-year-old Tennessee whiskey with heavy notes of vanilla; and a 4-year-old rye, perfect for golfers who like a bit of spice to their whisky.
The Clover was originally sold only in golf clubhouses across the country, but with so many closing temporarily due to the global pandemic, the whiskey has been increasingly available to buy online — with plans for more in the future, Dr. Jones said.
"Each whiskey comes from a single barrel, which gives each whiskey a uniqueness and quality my grandfather would be proud of," he said.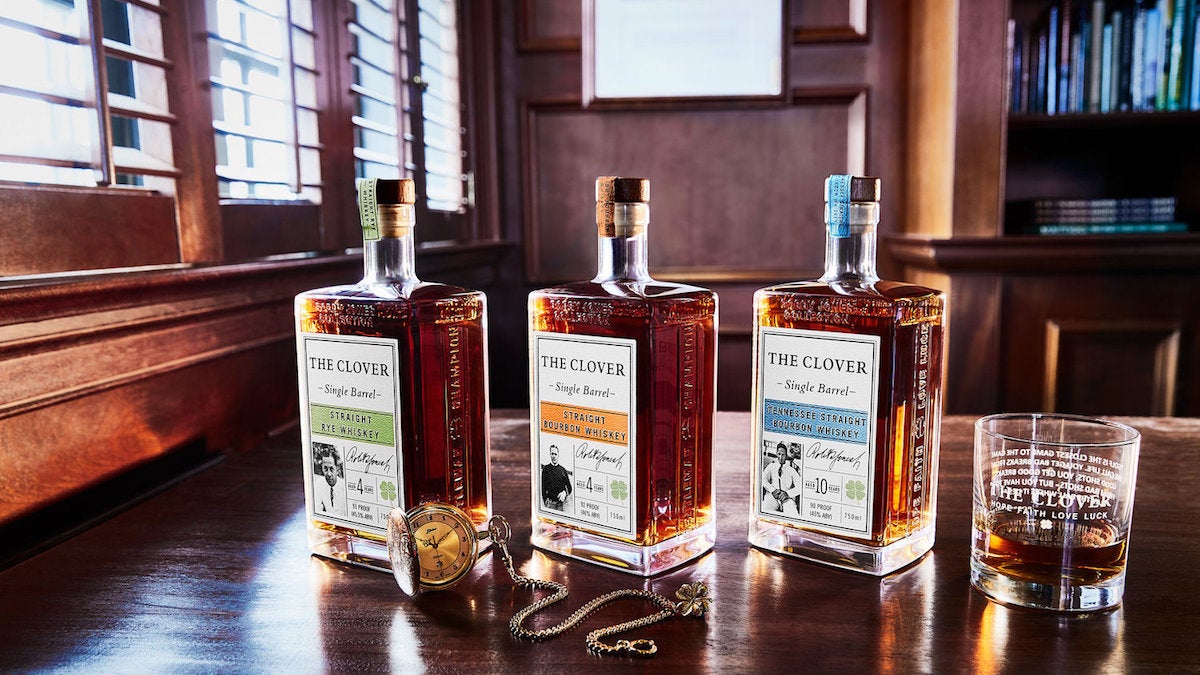 On a November Masters…
In some ways, strange though it may sound, the seriousness of Covid-19 began to hit home back in early March. America wasn't in lockdown by then, there were no schedule alterations and indeed, I was on the road at the time, covering the Arnold Palmer invitational. But when Augusta National issued a statement saying they were monitoring the situation for this year's Masters, it sent a shock wave through golf. Not long after, the club announced it would reschedule the 2020 tournament to November.
Needless to say, Dr. Jones thinks the club that his grandfather co-founded made the right call, and that after a year that's been so difficult for so many, he thinks the alteration of this year's tournament will be a highlight for the game.
"I'm sure it will pain them not to have spectators there, but the club has been monitoring things very closely, and they're doing the right thing," Dr. Jones said. "My grandfather would be proud. … The tournament this year will be special. It'll be a celebration for all of golf."
On the lessons passed down from his grandfather…
Bobby Jones' accomplishments are hard to fully comprehend within a modern context. Not only did he win the Grand Slam — a feat yet to be matched — he was also a successful lawyer and businessman, who later co-founded and co-designed one of the greatest golf courses on Earth.
But the backbone of all those compliments, Dr. Jones says, was humility. Those lessons have been passed down from generation to generation, and they serve as a great reminders for the rest of us.
"My grandfather used to always tell us, to never forget the big people in life can be very, very small, and the small people in life can be very, very big," he said. "If you go about your life trying to have a positive impact on people, it's amazing the impact you have."