Inside the first-ever online Masters merchandise shop (yes, of course it's spectacular)
Masters Patron Shop
For 2020 Masters ticket-holders, the holidays came early Monday.
That's when Augusta National flung open the doors to its virtual Masters shop, offering would-be patrons an eye-popping selection of Masters-branded merchandise, from neckties and duffle bags to coffee mugs and Italian leather passport cases. Typically, these wares are made available to patrons in the on-site shop, but this year, with the Masters proceeding sans spectators, Augusta National has, for the first time, made its merch available to ticket-holders and an assorted few others in a digital marketplace.
Can't access the Masters shop? Shop in ours!
How long the inventory will last is anyone's guess. God willing, we're unlikely to see another November Masters anytime soon, which means this year's gear will have a special one-off cachet for collectors. The tournament has leaned into the timing with fall-themed course prints and holiday decorations, including tree ornaments and a Santa garden gnome.
Buyers are limited to two check-outs, but given the ease of online shopping (and the fact that fans won't have to lug their merchandise home with them from the course), it's not hard to imagine Masters-happy customers' buying more than they would have if they'd been shopping in the brick-and-mortar shop at the tournament.
From personal experience, I can tell you the on-site merch compound is an assault on the senses. Dozens of logo'ed hats whisper your name. Racks upon racks of shirts and vests and pullovers leave your head spinning as you bob and weave your way through hundreds of other giddy and anxious shoppers. The dizzying array of accessories has you calling home to get permission to buy a special-edition $395 Masters timepiece. ("It's Swiss-made!" you cry.) More than once, I've found myself leaving the store with very little, nothing even, so overwhelmed was I by the selection. With the online shop, that pressure dissolves. A less harried shopping experience surely will result only in more ringing registers for ANGC.
Here, in ascending order of cost, are eight items in the online Masters shop that caught our eye, including a few that we'd never seen before. If you're lucky enough to have access to the store, happy shopping! If you're not, try to live vicariously through the items below, and best of luck in the next Masters ticket lottery.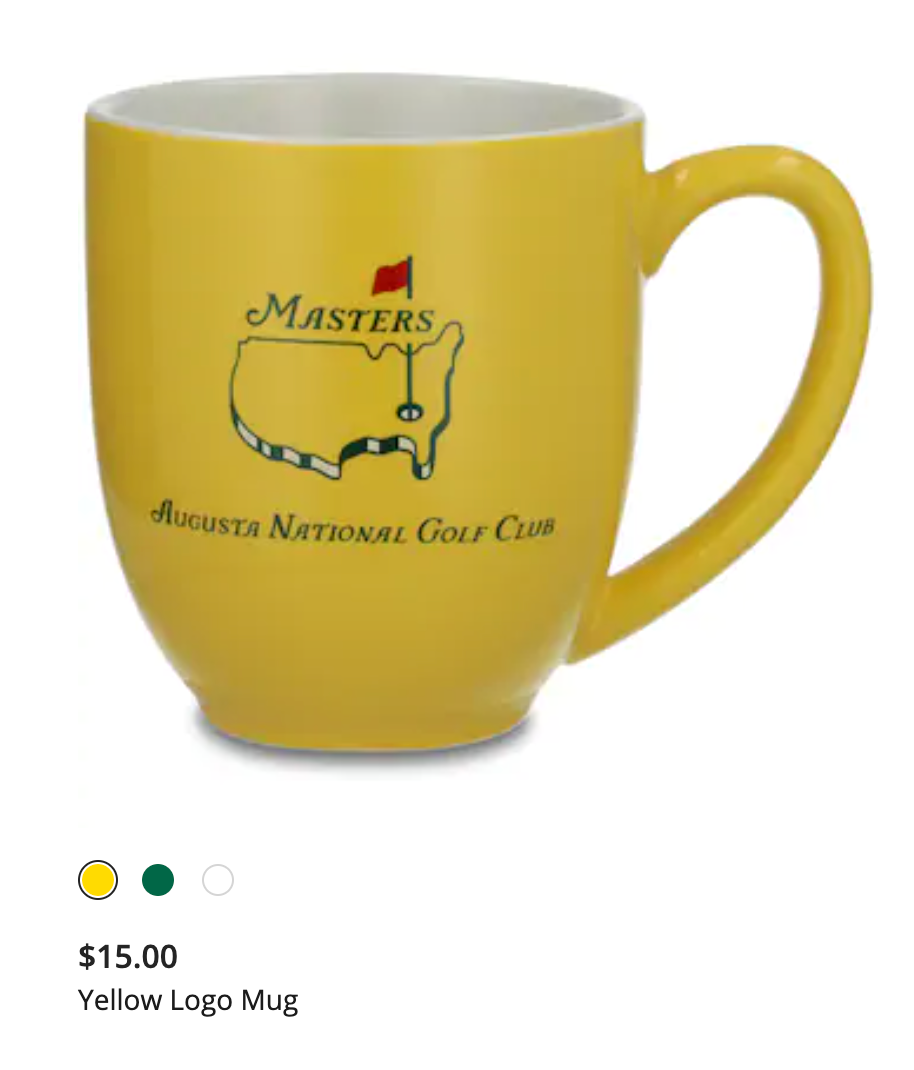 Best for: People who like to drink stuff. So, yeah, pretty much everyone.
Best for: Gifting at baby showers. You'll get some "awws" paired with knowing nods of respect.
Best for: Umm, your next toboggan run?
Best for: The guy with an endless hat collection, because even he won't have this one.
Best for: Ballers. There's no grander accessory.
Best for: Anyone who can handle a pound of pimento cheese.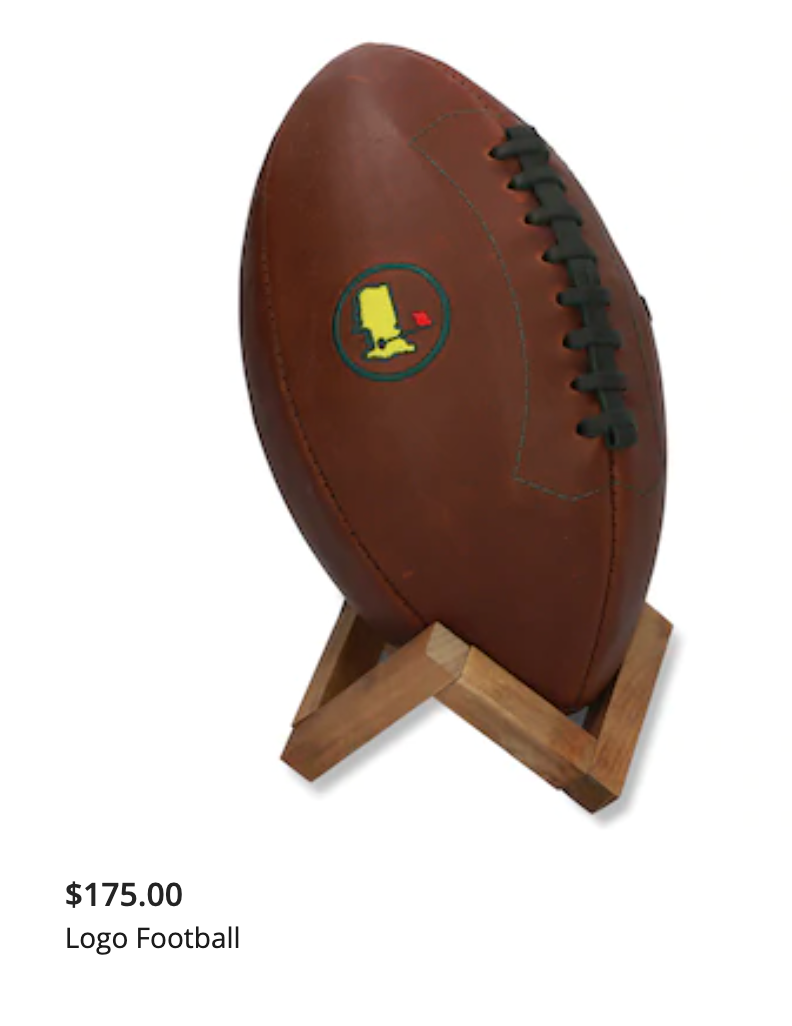 Best for: Your friend who still raves about the Sports Illustrated football phone.
Best for: Everyone has someone in their life who this is perfect for.