The approach Will Zalatoris and Rory McIlroy use to 'neutralize' their swing
Getty Images
Welcome to Play Smart, a game-improvement column that drops every Monday, Wednesday and Friday from Game Improvement Editor Luke Kerr-Dineen to help you play smarter, better golf.
Pros do lots of things differently from the rest of us and, indeed, from each other. But by routinely quizzing pros about their own games, I've found there's one thing all of them do:
They never overcomplicate the solution to a given problem they're facing in their game.
That doesn't mean the solutions themselves are simple ones, mind you. Often, they're not. But pros manage to find a way to make the application of them simple. Even Bryson DeChambeau: He's not trying to keep a complicated idea complicated. He's trying to reduce things down to a singular thought, or a feeling. Something he can use to play well without having to think too much about it.
All of our market picks are independently selected and curated by the editorial team. If you buy a linked product, GOLF.COM may earn a fee. Pricing may vary.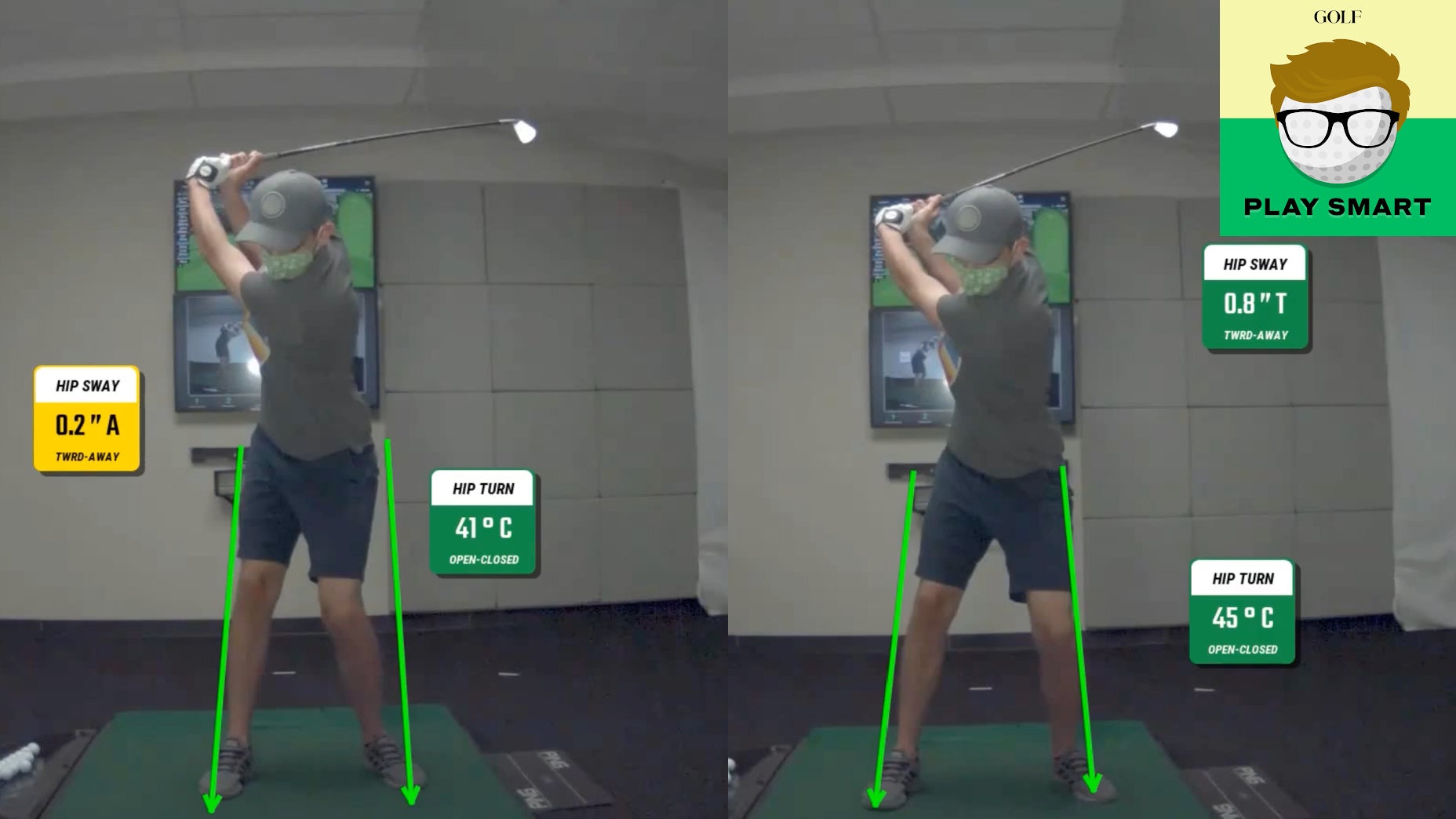 Try OptiMotion at a GolfTec near you
Fill out this form to book a swing evaluation or club fitting and begin your journey to better golf.
Book your swing evaluation
Matt Kuchar is the same way.
"[Kuchar] will try something on the range, and if he likes it, immediately takes it to the course," GOLF Top 100 Teacher Chris O'Connell, Matt Kuchar's longtime coach, says. "He wants to test to see if it's something he can play with. If it's not, he'll start again."
It's something that shone through this week when two players — Rory McIlroy and Will Zalatoris — spoke about their own games, yet arrived at remarkably similar and simple solutions. And, better yet, something we can all try for ourselves.
Feeling the opposite
For most of the season, McIlroy has gravitated away from his signature right-to-left draw and began hitting more fades. It was a decision brought in part by modern technology making it harder for him to turn the ball over.
"I've had to adjust," he said back in May. "I've definitely noticed that the ball flight with the driver's more neutral and I just can't turn it over quite as much. So, I just have to commit to going down the left side and trusting that it's going to come back."
I initially liked the sound of that idea, but in chasing a fade alone, one thing started to become clear: It brought a two-way miss into play. So, at the start of the playoffs, he changed his tune, and started hitting more draws. He finished fourth last week, and as I wrote about at the time, I suspect there'll be more good finishes upcoming.
Rory expanded on it ahead of the Tour Championship this week, explaining that while his draw was returning as the new stock shot, it was moving away from the feeling of hitting the ball in both directions that caused his previous driving issues:
"For my swing pattern and when it gets off, I think the feeling of a fade is always a good one because it gets the club out more in front of me on the way down," he said. "That's always going to be a sort of thought or a drill of mine. Keep trying to get the club out in front of me and rotate and hitting those fades because I know if I can hit the fade pretty consistently, then I know I'm swinging well."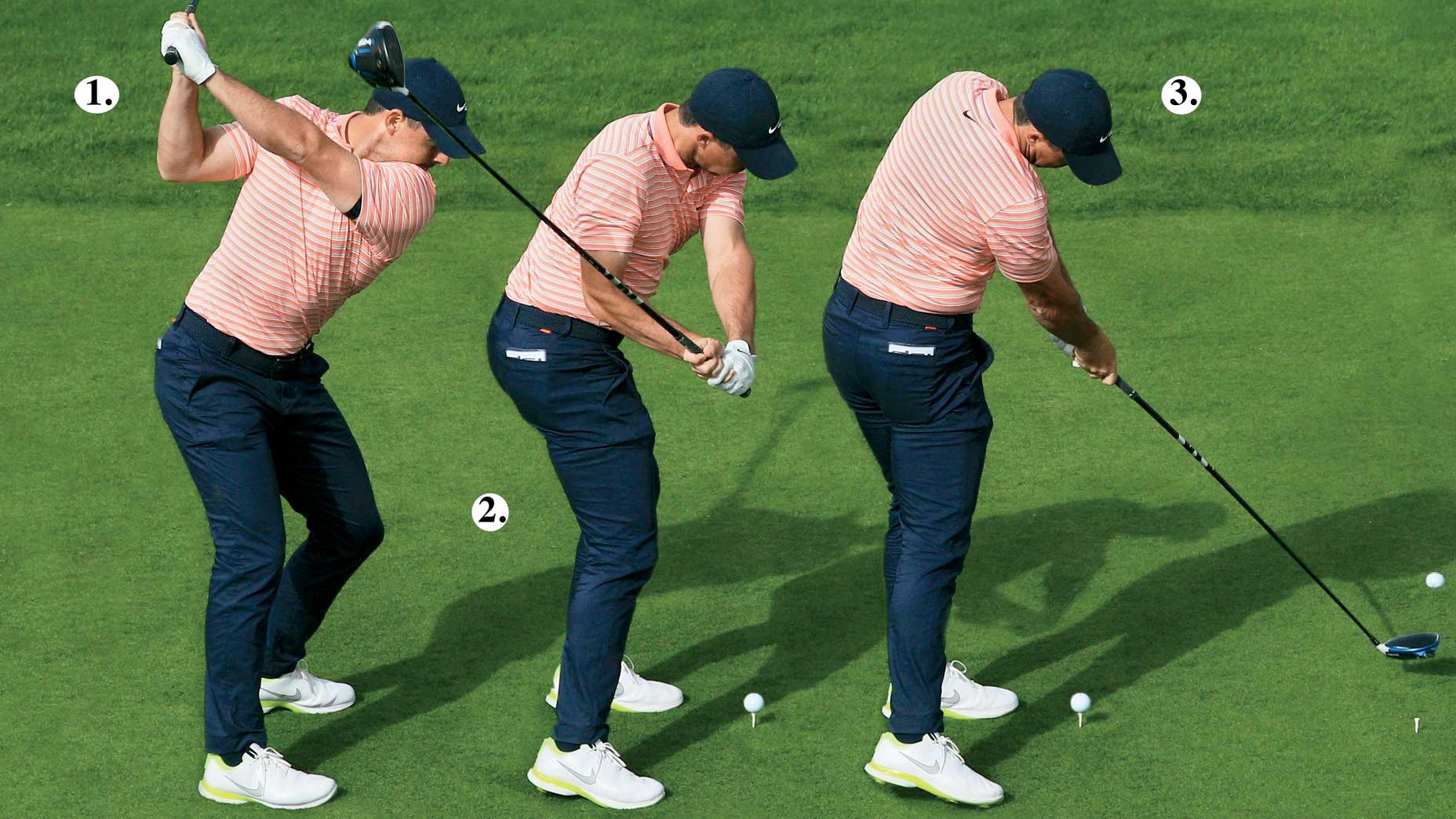 Put simply: Rory feels like he hits draws until the draws get too big, and feels fades until the fades stop fading. In the meantime he'll hit a bit of both as a simple way of making sure his swing stays in a relatively neutral spot. Leave it untouched, and he's in danger of overdoing a good thing.
Zalatoris uses a similar method on the rare occasions his "start lines" aren't where he's expecting them to be.
"I'll start alternating cuts and draws on the range, so that neutralizes my club path," Zalatoris says. "I'll take a 6-iron and go: cut, draw, cut, draw."
The Lesson
As to how this relates to the rest of us, it's simple, really: If you're struggling with missing the ball in one direction — a hook, let's say — simply start doing the opposite. Try hitting a slice. If your shots are starting out too far to the right, work on trying to start the ball left. Don't think about the swing, think about the result and the ball flight. Your only goal is to know how to hit the ball in your intended direction. If you know how to do that on command, you'll know how to avoid it, too.
Start small, and it's ok if you over-exaggerate. It's the act of simply trying to hit the ball right, and then left, that will give you more control over your game and swing. And better yet, you won't be thinking about much while you do it.
Struggling to make good contact? Get fit for irons by the experts at our affiliate company, True Spec Golf.