'Psychopaths': The hilarious reason Jason Dufner won't become a swing coach
Getty Images
KIAWAH ISLAND, S.C. — If nothing else, Jason Dufner is self-aware.
The 2013 PGA Championship winner has been a professional golfer for more than 20 years, and along the way has experienced every status: From struggling mini-tour player to high-flying major winner and Ryder Cupper.
Nowadays Dufner is playing the role of wily veteran who's hanging on for a few more years, by his own admission: "I'm 44 years old," Dufner said on Thursday. "I'm just trying to enjoy these last however many years I'm playing golf out here on the Tour and do the best that I can."
And having seen it all seems to have given him some frank perspective.
Dufner shot an impressive opening round 71, leaving him inside the top 10 after the morning wave. It's a highpoint of his recent reunion with his previous longtime swing coach and GOLF Hall of Fame Teacher Chuck Cook, who returned to Dufner's side last month.
"I had worked with him for a long period of time, kind of went away from him for a little bit and struggled," he said. "Kind of kicking myself a little bit for that. I went to a guy that worked under Chuck for a long time, and I thought I would be okay, and it just didn't work out."
Dufner said his swing had gotten too shallow and around his body in recent years. It led to him blocking shots out to the right, and hitting high hooks — all of which result in a timing-dependent nightmare.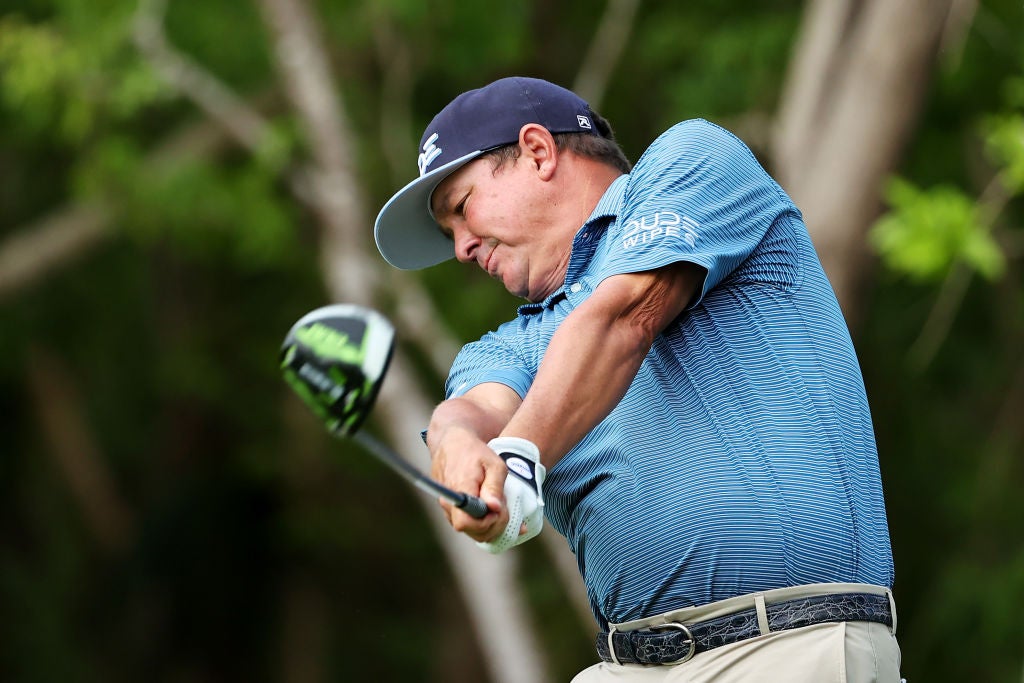 "When you get under the plane, the face is hard to stabilize," he says. "If you get under, then you lean the shaft, that's a lot of right bias, and then you've got to use your hands a lot, which I'm too old to do that now. My hand-eye coordination isn't as good as it used to be."
But Dufner is back on the right track, and hoping it sticks for 54 more holes at an event he once won. His focus nowadays is on ironing out the kinks in his swing, and waiting for the putter to get hot enough to cash checks.
Some onlookers may say its distance the 44-year-old — who ranks 185th in Driving Distance — lacks. Perhaps, Dufner says, but chasing it doesn't offer him the slightest temptation. "Chasing length, changing your swing is a dangerous proposition," he says. "You start chasing it with your driver, eventually it feeds into your irons, and now all of a sudden a lot of things have changed."
Some wise words from a man whose knowledge of the golf swing is so deep that other players often seek him out for advice. All of which begs the question: Does a post-playing career in coaching beckon for Jason Dufner?
"No. Never"
It turns out, the high maintenance, high-reward lifestyle of coaching Tour players like himself just doesn't appeal. And yes, he realizes the irony.
"Dealing with Tour players is a nightmare," he says, smiling. "They're psychopaths, man. That's just a fact."
Golf Magazine
Subscribe To The Magazine
Subscribe