Matt Wallace's decision to have his caddie pull the flag backfired — badly
Golf Channel
Tending the flag from off the green is a gutsy move. It looks great if you end up hitting a good shot — but that's the catch. You better hit a good shot, otherwise it looks…not great.
Just ask Matt Wallace.
Early during first round coverage of the 2020 U.S. Open, Wallace, who was one under and lurking near the top of the early leaderboard, was about 40 yards short of the green in two when cameras clipped to him gesturing to his caddie. Apparently, he wanted him to pull the pin for him, which he did.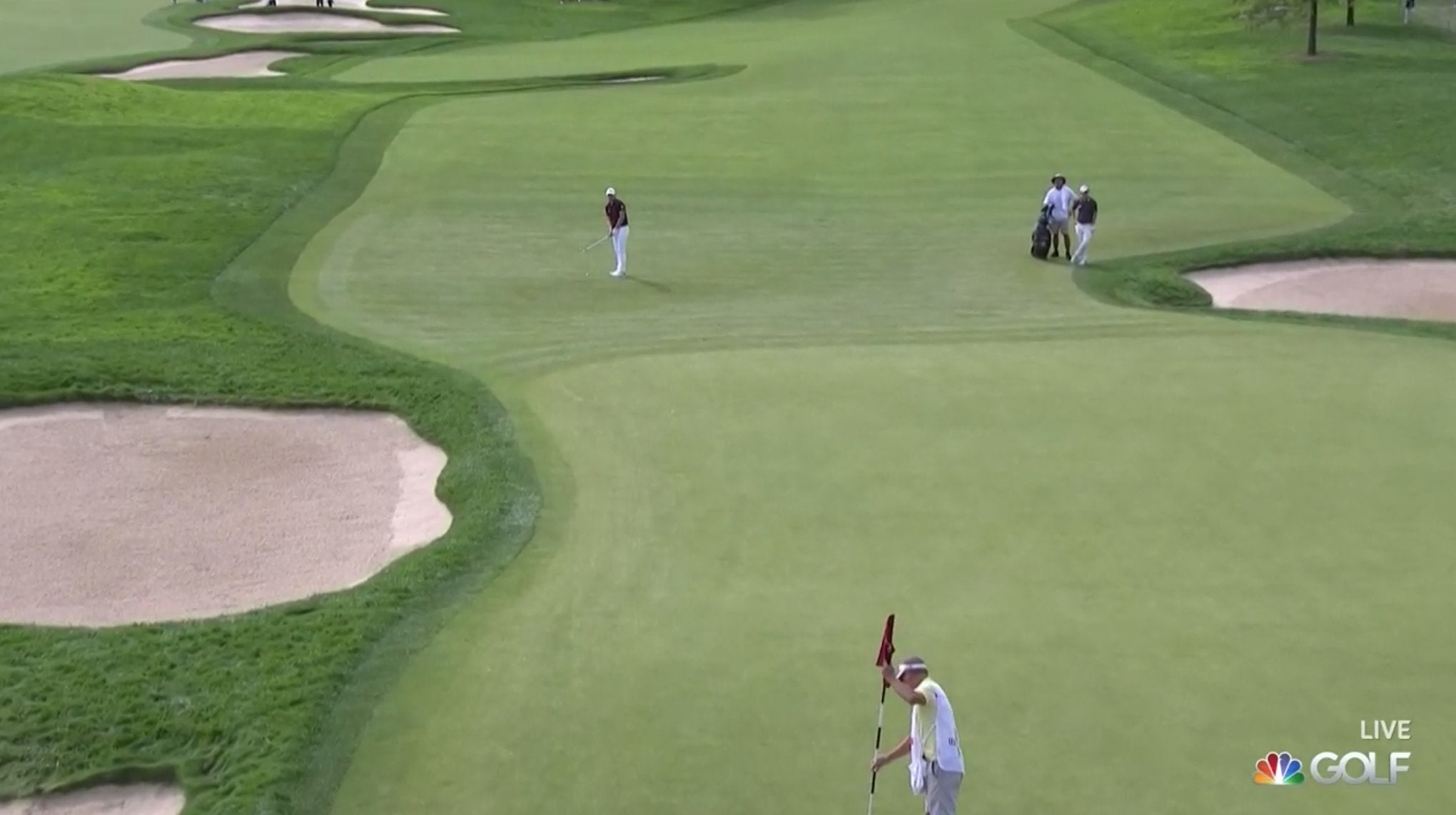 You'll NEVER believe what happened next.
(Actually you will: He chunked the ball)
That left him with a tough two-putt — because his chunk pitch meant he failed to get onto the back tier where the pin was — and so, he ended up three-putting for bogey.
But let's not dwell on the outcome and instead, turn this into a learning moment. As far as I can tell, two things went wrong, and you can lean from both of them…
1. Tending the pin was probably a bad decision
The only upside I can see to tending the pin is that it might make you feel more comfortable about holing it. It's intangible, but sometimes those intangible things can help you feel more confident, comfortable, and help you hit a better shot. Maybe that's what Wallace was trying for here.
But even considering that, I'm not sure I agree with the decision.
First off, tending the pin is often a disruptive hassle. You have to communicate that you want the flag tended, which will usually come as a shock to your playing partners who will likely be unprepared. The ruckus caused by it all can easily disrupt your rhythm, focus and cause a bad shot — which is ultimately what happened to Wallance here.
And second, there's some good science to prove that leaving the flagstick in actually makes it more likely that you'll hole your shot.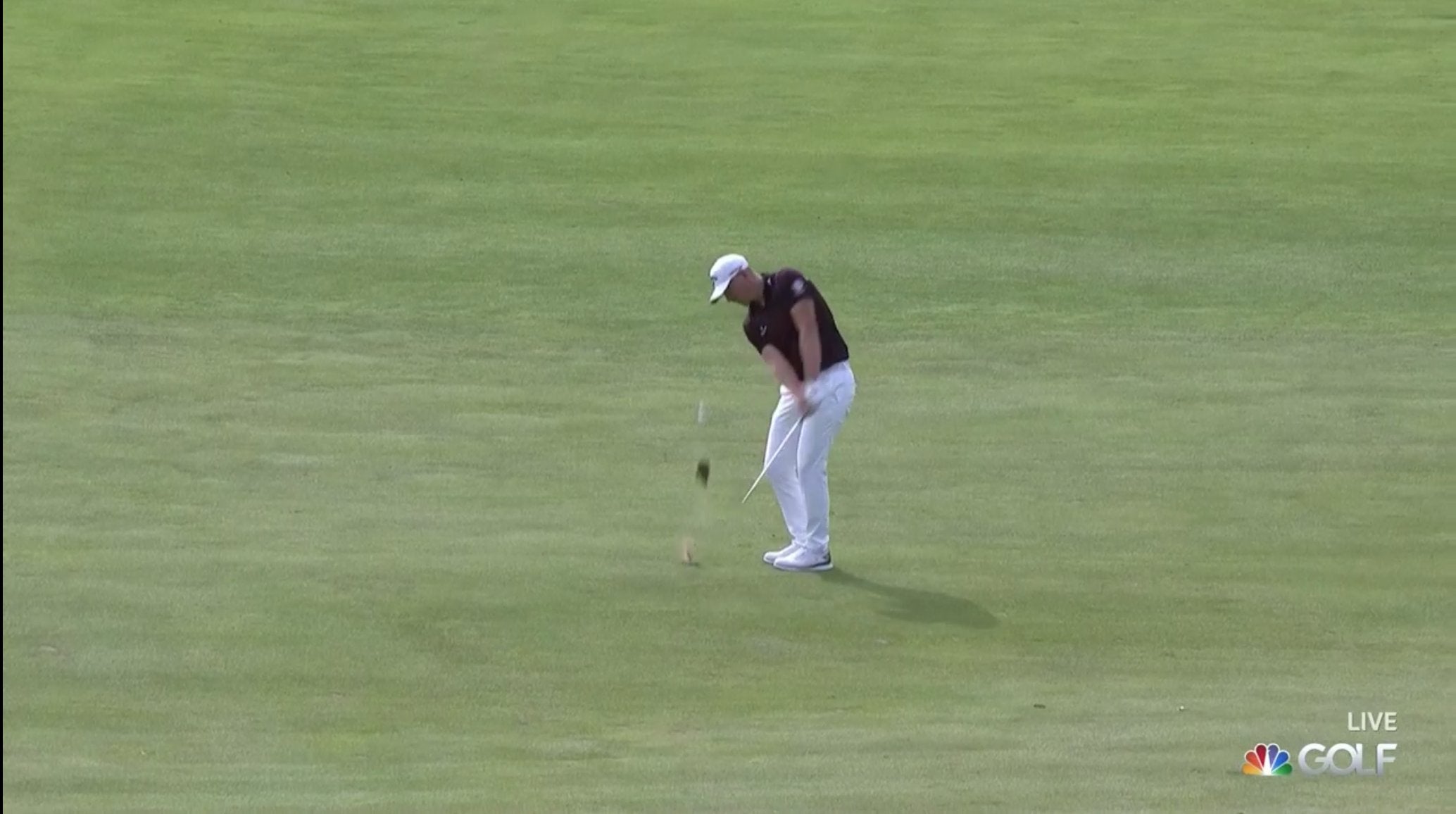 2. Don't let one bad shot turn into three
But bad shots happen. That's golf. The real takeaway, for regular golfers, is what happens after your bad shot. I obviously don't know what Matt Wallace was thinking following his chunked shot here, but I can't imagine he'd have been happy about it. And when you're annoyed at an opportunity missed, it's easy to let that affect your next shot, and hit another bad shot because of it.
So, if you hit a bad shot, take a moment to get angry. Get it out, but then put it behind you. The fact that you hit a bad initial shot isn't the problem; it's that one bad shot caused you to hit two.