Rory McIlroy shares his best Open Championship wind tips
Getty Images
Welcome to Golfer to Golfer, where we tap into the insights of one avid player in hopes that the rest of us can take away something that might improve our own games.
Rory McIlroy is the the betting favorite to win the Open Championship, and perhaps the fan favorite, too. It's been eight long years since his last major win, and with three top 10s in the first three majors this year, he's certainly due. The question is, will he deliver this week, during the 150th Open Championship at St. Andrews?
We'll have to wait and see on that front, but if nothing else, Rory is certainly playing well. And appearing on Sky Sports ahead of the final major of the year, he showed that — and provided some fascinating insight about how to play in the wind along the way.
You can watch the full clip below, but let's break down his key points.
All of our market picks are independently selected and curated by the editorial team. If you buy a linked product, GOLF.COM may earn a fee. Pricing may vary.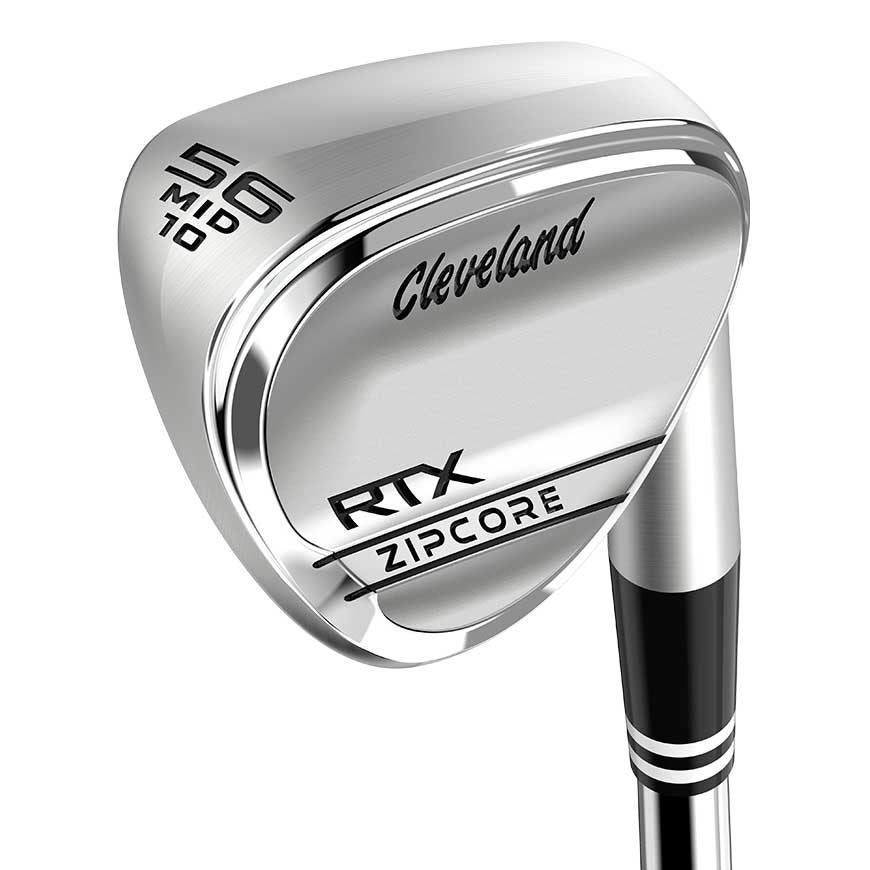 RTX ZipCore
The RTX ZipCore wedge is both radically new and ultra-familiar. Its new core has unlocked design freedoms pushing the performance beyond any wedge in Cleveland Golf's history. Yet, the RTX ZipCore maintains that sleek yet traditional design that is familiar and inspires confidence at address. This is the RTX ZipCore from Cleveland Golf.
Buy Now
1. More wind, LESS range time
Rory's first tip was an interesting one: That when the wind starts gusting, don't be afraid of spending less time on the range. Paul Casey said something similar during the windy PGA Championship last year, but when the wind starts gusting it'll naturally start blowing the ball all over in the direction it's moving. Your swing will start compensating to fight it, whether you realize it or not. Sometimes, a little less time at the range can help golfers avoid that pitfall.
"Yea, a little bit," he said when asked if he'll be limiting his range time this week, before putting a positive spin on it. "But we're going to have to play in some wind this week, so we might as well practice with it."
Rory letting a fade ride the hard left-to-right wind vs. holding a draw against it pic.twitter.com/wEU64cF6MI

— LKD (@LukeKerrDineen) July 13, 2022
2. Whenever possible, don't fight the wind
Occasionally you'll have to fight the wind, Rory said, but that usually involves trying to hit a ball lower than usual. When it comes to direction, the 2014 Open Championship winner suggests trying to ride the wind. Hit your natural shot, whenever possible.
Sometimes, if the wind is blowing firmly in the same direction of your natural ball flight, that may create too much uncontrollable curve and you'll need to manipulate the ball flight to keep it in play. But when in doubt, hit your natural shot.
"I'm just trying to hit a nice, neutral shot and let the wind take it a little bit," he said.
3. Rory's swing thought
Rory, like every Tour player, works on his swing a lot to make sure it stays in the spot he wants it. At the start of this season he got back to some of his basics, and needless to say, it's been working. He says he feels more freed up than he used to with his new swing thought.
Rory says he tends to get "stuck" on his downswing, which happens when his arms drop too far behind him, and it causes him to miss shots out to the right. Rory says his swing thought prevents this by keeping his arms "in sync" with his body, which is especially important in the wind.
"My tendency is to let the club fall behind me and get under the plane," he said. "The higher I have my hands at the top, the more margin for error I have. If you think about it, the lower I have me hands [at the top], if they drop more, they're way behind me."
Really interesting hearing Rory talk about the swing stuff he's working on, and why it helps him so much.

"The higher I have my hands at the top, the more margin for error I have…The lower I have me hands [at the top], if they drop more, they're way behind me." pic.twitter.com/eY0Qp6DJyu

— LKD (@LukeKerrDineen) July 13, 2022
4. 2-iron, less bounce on wedges
Though the segment was mostly focused on his technique, Rory did offer some drive-by equipment tips. He's putting a 2-iron in play rather than a fairway wood, but in a more relevant piece of advice for the rest of us, he's making some alterations to his wedges.
"I've gone with less bounce on my lob wedge," he said. "With the ground here so firm, you want to have as little bounce as possible to make sure the club isn't bouncing into the ball off this firm turf."
As Rory explained, bounce is the width of the sole of your club. More bounce means less digging. But this week, the turf is firm, so players will need to dig.
5. "Read wind into your putts"
Rory's final piece of advice for playing in the wind comes on the green. He said that amateurs tend to underestimate the effects wind has on their putts — so much that at times, they'll need to learn to trust that strong winds will hold slow-moving putts up against the slope.
"If you've got a putt that's left-to-right but the wind is blowing in the opposite direction, it's so hard to start that putt straight or even at the right edge," he said. "But you've got to read wind into your putts."