3 things you can learn from this journeyman pro's efficient golf swing
There's so much to admire in the swings of the golfers who win the most, who contain so much athleticism and talent. But often, the regular golfer can learn more from golfers who fly more under-the-rader. Australian Rod Pampling is a prime example: His swing has been admired the world over for its efficient look and effortless power. With his first win on the Champions Tour last week at the Boeing Classic, it's also stood the test of time, adding to a resume that also includes three PGA Tour wins (2004 International, 2006 Bay Hill Invitational and the 2017 Shriners) and two international victories.
Pampling's golf swing can be attributed to his swing coach, Alex Murray who is based out of San Francisco. Watch closely, and there are some important lessons that'll improve your own swing.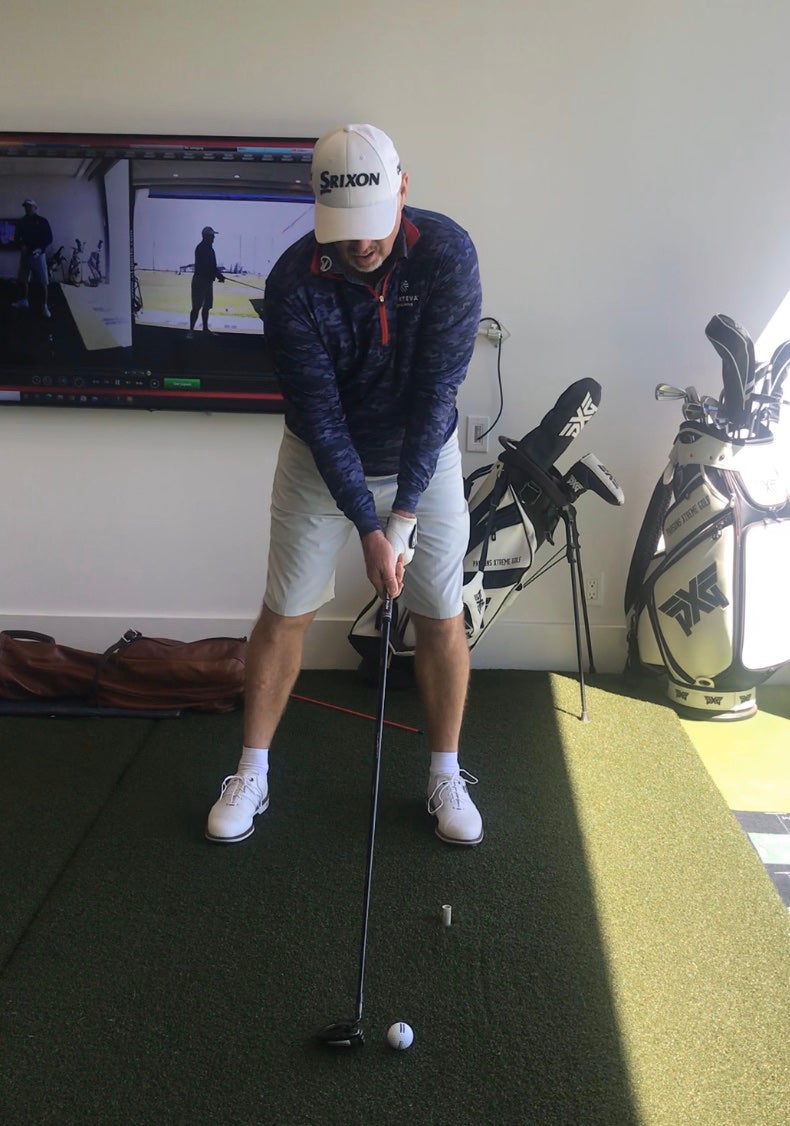 1. Focus on your setup
Murray works hard on Pampling's address position, which is the easiest part to control in the golf swing.
You will first notice Pampling's upper body or (top half) rests slightly behind his lower body. His right arm is soft, bent and more in front of his torso with angle to his right wrist. This also lowers his trail shoulder below the lead and tilts his torso away from the target.
Pampling is pre-setting the position he wants to be at impact. The goal of his backswing is to simply retain these angles that he starts with at address.
2. Keep the angles
As he starts with his backswing, Pampling gets the clubhead moving first, allowing his arms to turn his body around. There has been no lateral shift, and you can see the shape of his body has been retained. This gives the body the look of a "throwing position", or a position to go forward and around towards the target.
3. Undo the backswing
His body angles remain the same from setup to impact, but he's in a more leveraged position when he actually hits the ball. Put simply: The goal of his downswing was to simply undue what he did in the backswing, His body never had to change positions to find impact.
To get the feel and look of Pampling's swing start by practicing in a mirror. Setup like Pampling, and monitor your body shape to ensure it stays that way as you swing.
If you're on the range, a great drill on the range is to simply swing with your feet together. Eventually you can move to dropping your trail foot back behind the lead foot and practice swinging your arms around your body, which will promote the same feeling of retaining the correct address angles.
Give it a try, it's a very economical way to swing the golf club!
Kelvin Kelley is a GOLF Teacher to Watch and a PGA Golf Professional and Performance Coach based in San Francisco, CA