This Ryder Cupper putts with the flagstick in. Should you?
Getty Images
HAVEN, Wis. — It was a putt to win the hole, so Matt Fitzpatrick was careful in studying its details. He walked around the hole, lined up his putt, and just as he stepped towards his ball, his caddie gently placed the flagstick back into the hole before retreating to his bag.
A few seconds later, Fitzpatrick rolled his ball in to join it.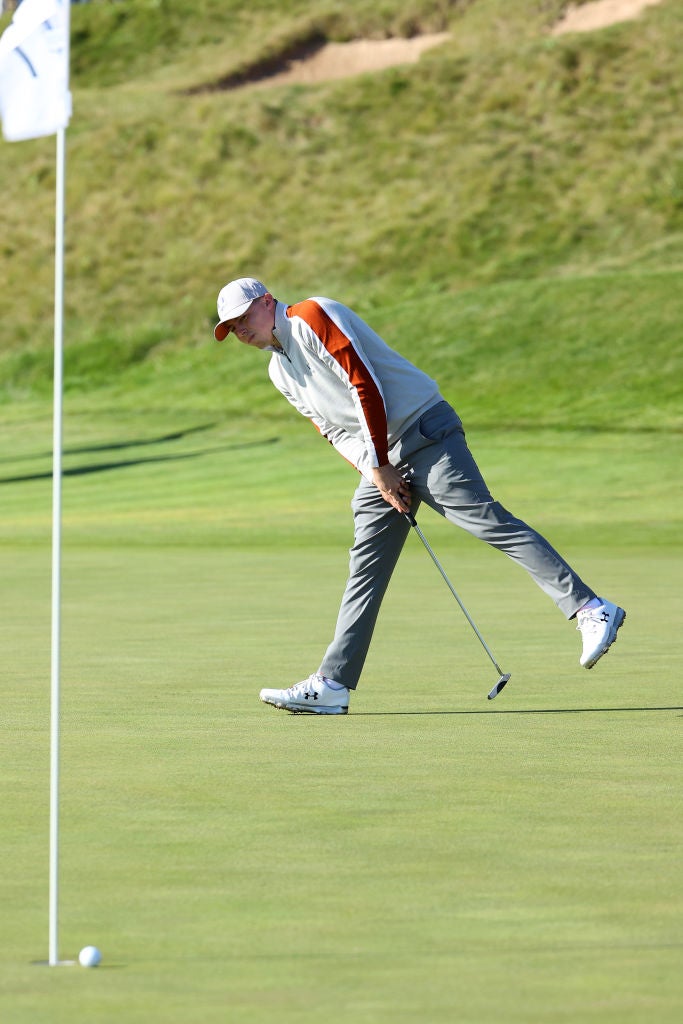 Putting with the pin in is something golfers of every level have been openly wondering about since it became legal in 2019. It briefly vaulted into the mainstream in 2020 amid pandemic-altered norms, and at the Ryder Cup this year, European Matt Fitzpatrick is still leaving the flagstick in on the greens. (Other players, including Bryson DeChambeau, keep the flagstick in on longer putts but take it out from close range.)
The answer of whether it helps remains unresolved. Dave Pelz has been a vocal supporter of putting with the pin in, and a number of different players, notably DeChambeau, have tried it in an attempt to glean an advantage. But few people who tried it have stuck with it, and chalked it off as a negligible advantage — if any at all.
Does Fitzpatrick know something we don't?
According to his putting coach, Phil Kenyon, the motivation is emotional.
"He tried it during a round at the 2019 Open Championship and had a great putting day, so he stuck with it," Kenyon says. "It's psychological. Almost superstition, but it makes him feel comfortable, and that's the most important thing."
Kenyon says the three tenets of good putting are speed control, green-reading, and starting your ball on line. There's technique involved, obviously, but you need to feel comfortable in order to help you do those things. And if leaving the pin in helps you feel comfortable, you'll make more putts. And that's all that matters.