Here's how often pros 3-putt from 6 key distances
Getty Images
So you're looking for a golfy new years resolution? Here's a great one: 3-putt less. It won't just improve the look of your scorecard, it'll also help you enjoy the game more. After all, there are few things more frustrating than hitting two great shots to reach the green, only to squander your chance for a birdie with a sloppy bogey.
The first step of solving a problem is recognizing that you have one — which, if you've found your way onto this article, is probably already top of mind. Next you have to set some (specific!) goals for yourself to begin working toward. That's where we can help, with a rundown of the PGA Tour's average 3-putt avoidance from a handful of key distances recorded during the 2021 season.
Inside 5 feet: .14%
This usually happens to us on explosion holes: We try to ram-in a short putt, run it way past the hole, miss the comebacker, and walk off the green angry with such an unforced error.
For pros, this literally almost never happens. From three-to-five feet, they make the putt 87% of the time, and three-putt just 0.14% of the time. A whopping 142 players on Tour didn't three putt from inside five feet last season.
Between 5 and 10 feet: .41%
Take a slight grain of salt with this and the other statistics, because three-putting from 10 feet is slightly different than three-putting from six feet. But don't spend too much time worrying about it, because it's incredibly rare whenever it happens: When faced with a putt between five and 10 feet, pros two-putt or better more than 99.5% of the time.
Between 10 and 15 feet: .77%
Most amateur golfers manage two putts from between 10 to 15 feet more often than not, but three-putting is never entirely out of the question. For pros, it mostly is: The average PGA Tour player three-putts less than 1% of the time from this distance, and special shoutout to K.H. Lee, who didn't three-putt once from this range in 260 attempts last season.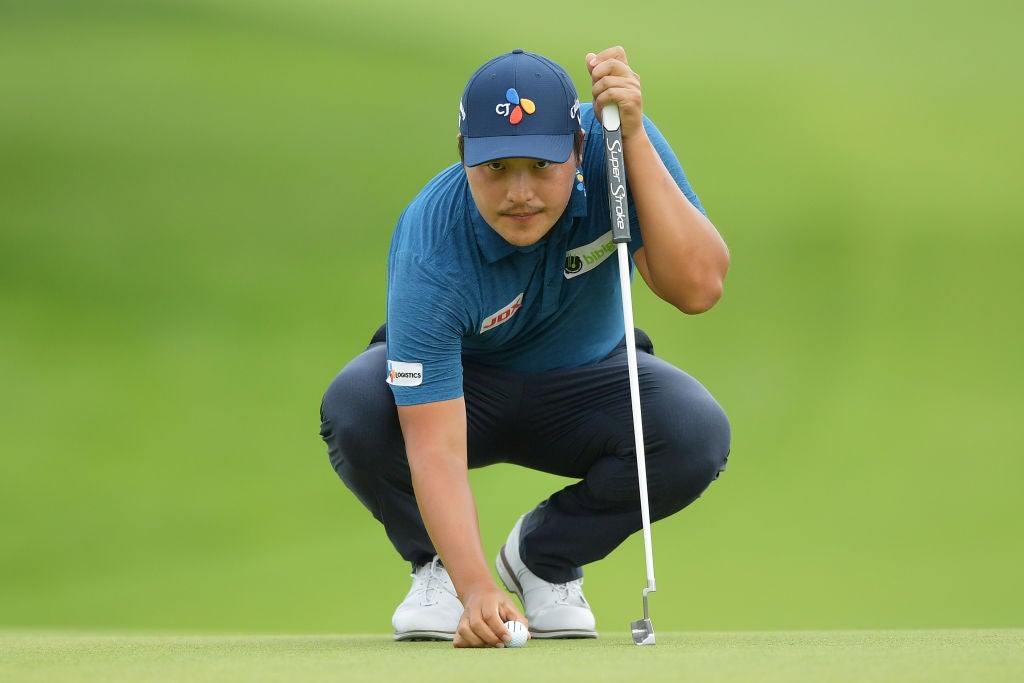 Between 15 and 20 feet: 1.5%
The three putt percentage almost doubles once you cross the 15-foot line, which makes sense: Occasionally pros will get a bit too aggressive on an 18-footer and miss a short one coming back, but even still, "occasionally" is the key word here: They're still one- and two-putting 98.5% of the time from here, with the three putt percentage almost doubling from the previous category.
Between 20 and 25 feet: 2.26%
Now we're starting to get into prime three-putt territory for lots of amateur golfers. We start to see the three-putt percentage increase to over 2% for pros, too, but keep it in context: 31 different pros didn't three-putt from between 20 and 25 feet on tour last season.
From 25 feet or longer: 9.56%
For lots of amateur golfers, facing a putt outside of 30 feet means a three-putt is the most likely outcome. Granted, lumping every putt outside of 25 feet into one statistical category makes it broad, but pros still manage two putts from this range more than 90% of the time. It's a good goal for the rest us to aim for in 2021.
Need help unriddling the greens at your home course? Pick up a custom Green Book from 8AM Golf affiliate GolfLogix.