Hall of Fame Teacher: Try 4-step fairway finder to boost your accuracy
Mike Adams is a member of the World GOLF Teachers Hall of Fame.
When you step onto the the box and absolutely need to hit your golf ball into the fairway, it can be extremely valuable to have a plan to success. And for that, you need a go-to shot off the tee. Something you can turn to when your swing isn't feeling great, or the pressure ticks up a notch, but you know will go in the fairway anyway.
For that I teach my students a fairway finder: Four adjustments you make to your regular golf swing, and it all starts with a good setup.
1. Aim down the fade side of the fairway
The first step is aiming down the side of the fairway where it'll fade back to center. For a right-handed golfer, that means aiming down the left side of the fairway, and the opposite for left-handers. That will allow for the intentional curve of the shot you're about to hit.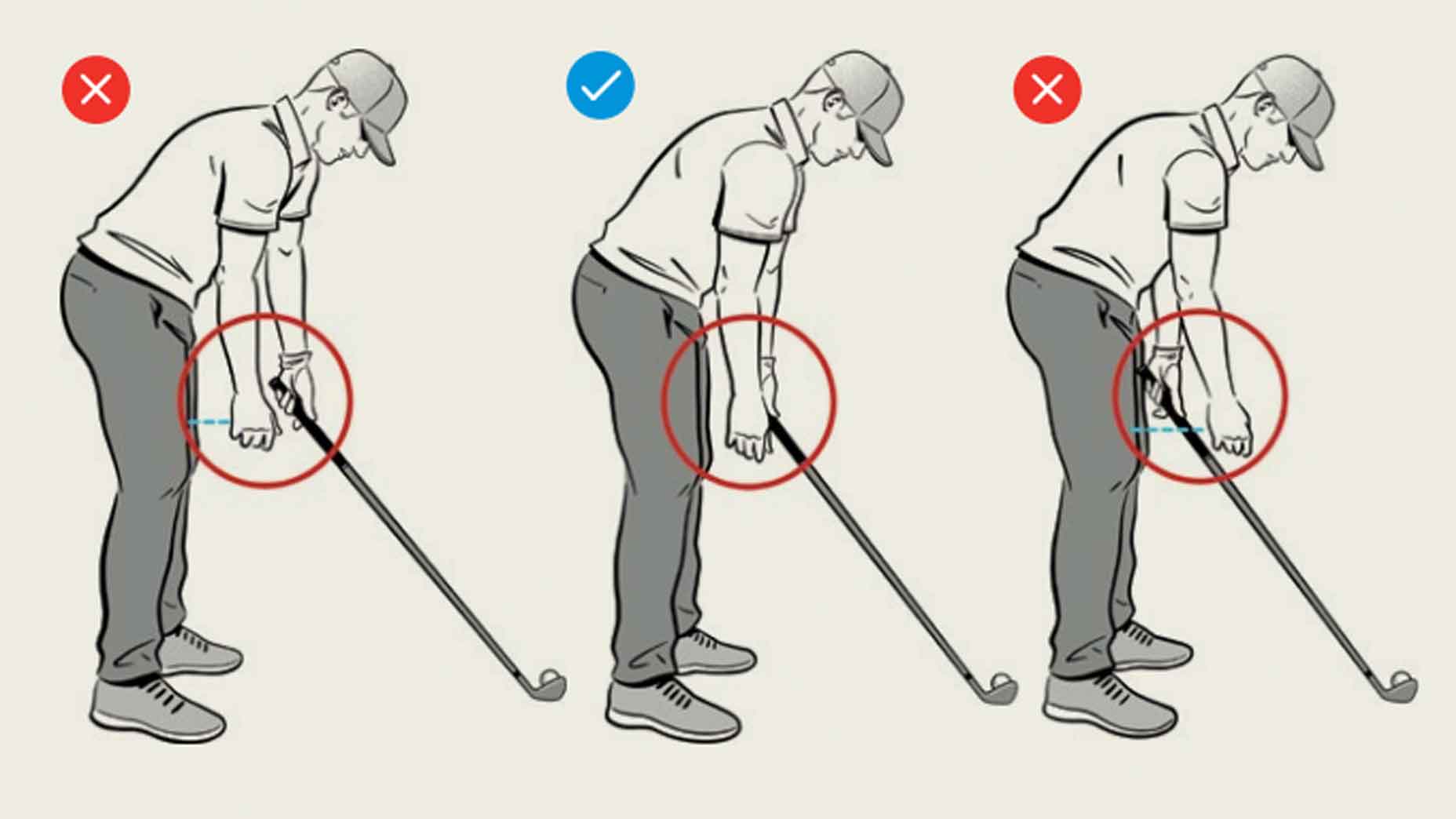 2. Stand two inches closer to the ball
Ordinarily, you want to stand far enough away so your hands meet the grip when your arms hang freely at address. Standing closer to the ball than usual will create connection between the arms and the body. This will create more rotation and help your body launch up, which will open the face at impact creating the fade ball flight.
Standing closer will also tend to produce a more heel located contact with the ball in the face adding to the fade.
3. Tee the ball lower
When you tee the ball lower, this promotes a steeper downswing as you naturally attempt to hit down more. This steeper angle of attack also creates the fade ball flight that curves the ball back to the center of the fairway.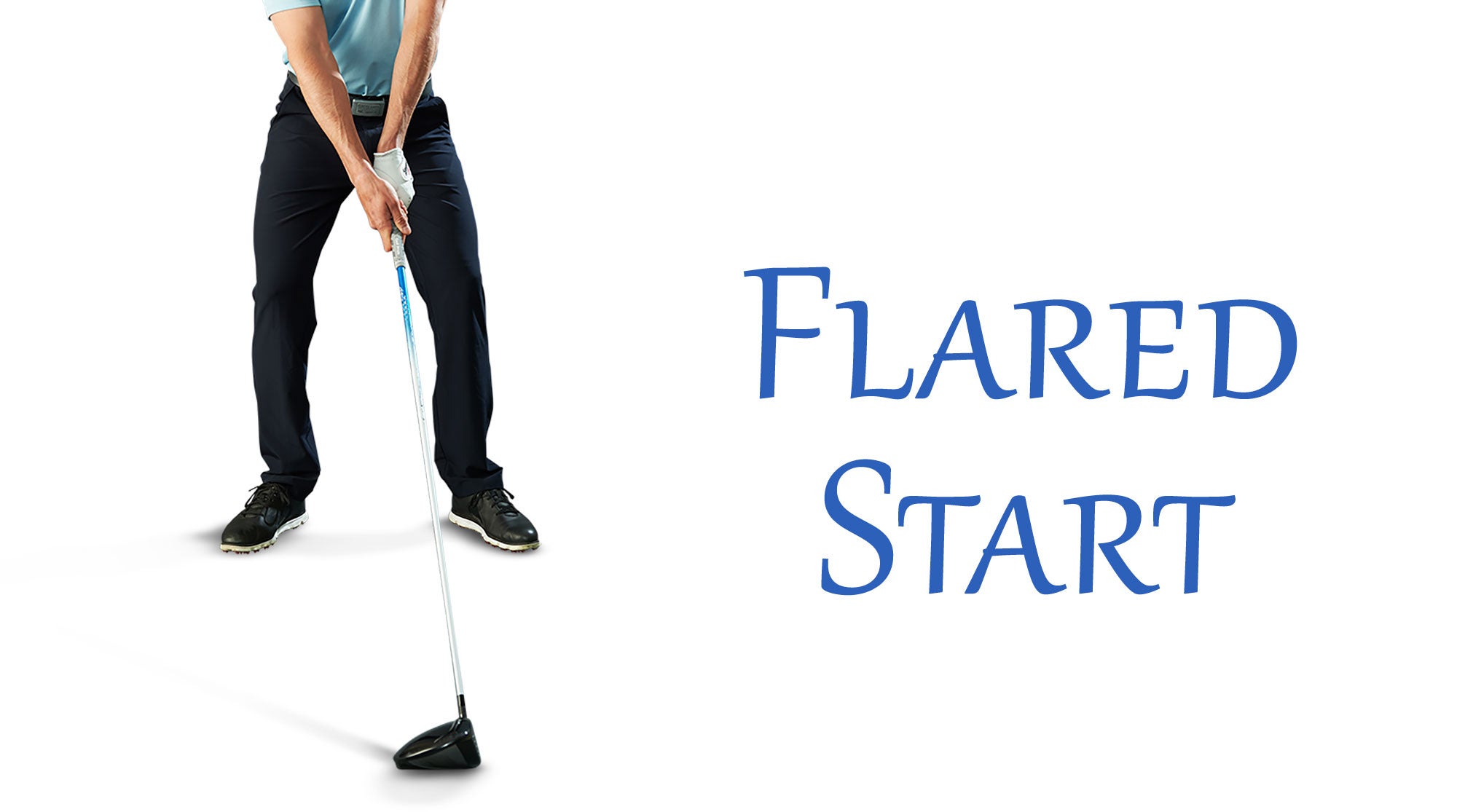 4. Flare your lead foot:
When you flare your lead foot it makes it easier to turn your body on your forward swing so that it will be more open to the target at impact.
Now, you're setup to hit a consistent fairway-finding fade — and we've aimed appropriately, too. The ball will promote a curving flight from left-to-right.
While the fade may reduce total distance a bit, it can be a welcome plan for the time and place when hitting the fairway is ultimately important and necessary.