This is the 'lowest-hanging fruit' for golfers who want more distance
Getty Images
GOLF Top 100 Teacher Chris Como has been at the forefront of biodynamic research in the golf swing for his entire career. And as Bryson DeChambeau's swing coach, he's helped put those ideas into action — helping Bryson snag a major victory along the way.
But the rest of us aren't built like Bryson. We're not professional athletes with elite-level athleticism, yet we still want more distance. How do we do it?
That was the question posed to Como by fellow GOLF Top 100 Teacher Claude Harmon III on the most recent episode of his GOLF.com podcast "Off Course," which you can subscribe to on iTunes right here.
Here was Como's response…
'Low-hanging fruit'
Gaining more speed, Como says, is actually easier then you might think. The key to it all? Turning more on the backswing.
"Making a bigger turn," Como says. "Really, it's anything that is going to increase your range of motion … That's the no. 1 lowest-hanging fruit."
In simplest terms possible: The more range of motion you have, the more you'll be able to turn. And the more you can turn, the more speed you'll inject into your golf swing.
Flaring out-your toes and allowing your left heel to lift on the backswing are two immediate tips that can improve your turn in short order. Improving your flexibility more generally will do a world of good, too. But while turning more is good, Como wants to make clear one caveat:
"Make sure it's from your hips and not from your lower back," he says. The latter could lead to injury. Not good.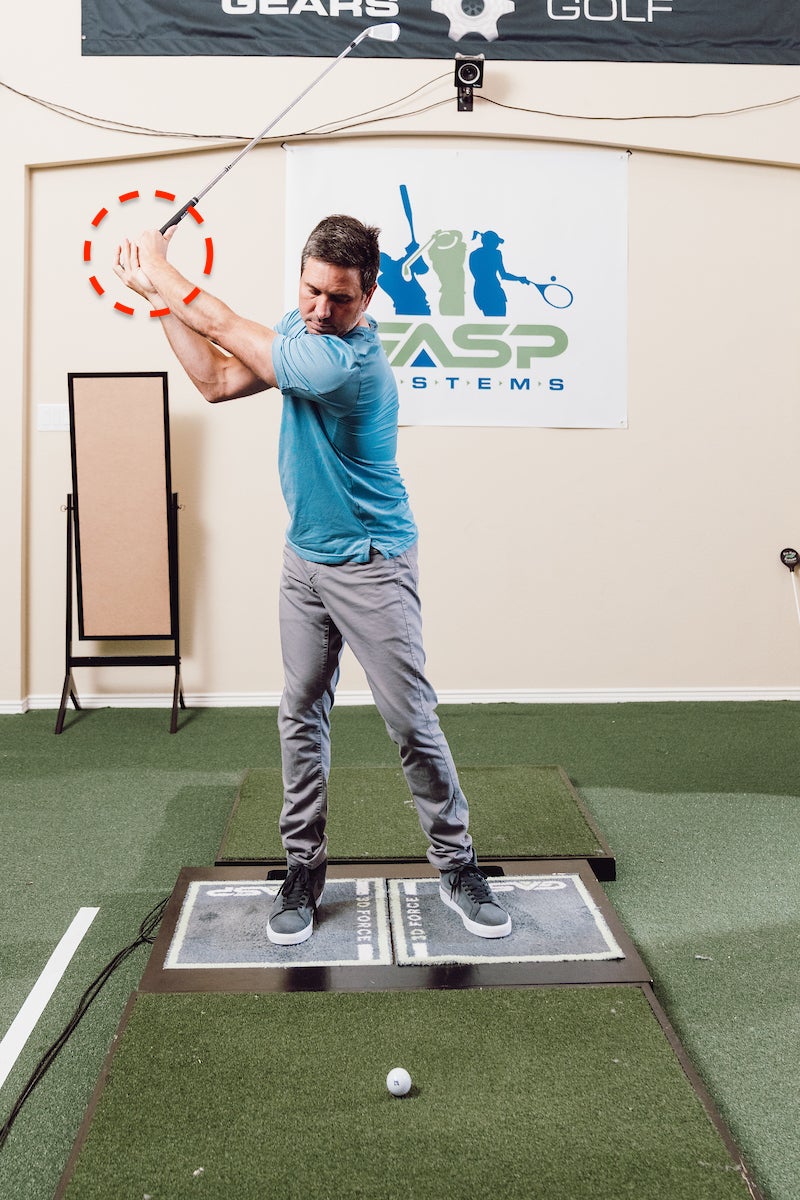 If you're looking for a stretch to help you feel what a proper turn feels like, Como says to hold the club in your lead hand, place your trail palm on top of the club, and to push the club back with your right arm, as you see Como demonstrating on the right.
You'll feel a stretch — that means it's working.
"A lot of people don't actually stretch. If golfers can get a little more arm swing, some more stretch in the arms … generally speaking, they'll hit it further."
Listen to the full episode below:
Golf Magazine
Subscribe To The Magazine
Subscribe