How Rory and Bryson could give their teams a huge advantage on the 1st hole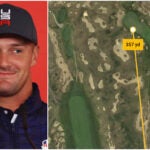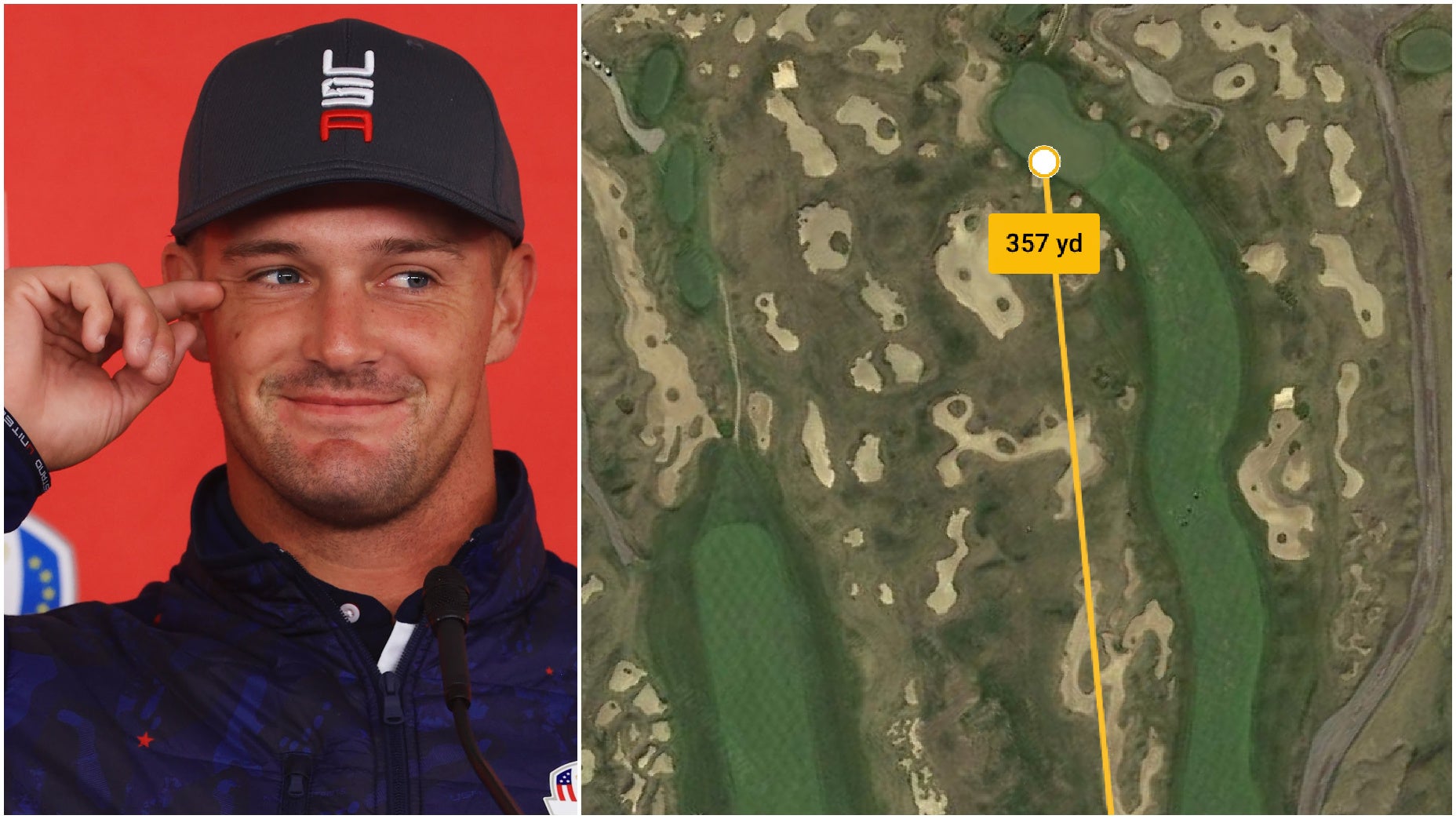 SHEBOYGAN, Wisc. — The formula for Bryson DeChambeau's success over the past few years has been a relatively straightforward one: Distance is good, and the more distance you have, the better.
"I've put full force focus into this event, and I think part of hitting it far is some of why I am so successful and how I could utilize my length on this golf course," he said on Tuesday at the Ryder Cup at Whistling Straits. "There's a whole list of holes where it's going to be a huge advantage."
DeChambeau mentioned a few holes where his length could be a deciding factor this week: The 361-yard 10th hole, the 355-yard 6th, the 603-yard 5th, the 593-yard 2nd and, most enticing of all, the 364-yard 1st hole.
It's hard to imagine a better possible start for a team than one of its players standing on the first tee, the crowd pulsing, and their player smashing one onto the first green for an opening eagle putt.
While DeChambeau is the obvious best fit to go for this green, two others stand out as real possibilities: Rory McIlroy, a natural draw-hitting long driver, and Justin Thomas, who leans toward a fade but has a spicy hard-draw in the bag, ready to be called upon.
It's hard not to get excited by such a mouth-watering set of possibilities.
On paper, the first tee stretches to 364 yards, but in practice it's slightly shorter. It's a dogleg left around nothing that poses a vertical obstacle. But more significantly, pros won't be playing the hole from all the way back. The grandstands are situated on the more forward tee boxes.
The unofficial number so far is 348 yards, which will leave something around 340 to the front edge.
But while taking the direct route is in play for DeChambeau, he'll probably take an alternate route to get there, as will any others who chase this green.
Why? Because taking dead aim poses a few problems: Holding then green, for one, but it also brings short-left into play — especially if the wind is gusting. And short left really isn't where anybody wants to be, to put it mildly. It's full of some of the gnarliest rough on the course, and some sketchy little bunkers that no good can come from.
The better play is working a draw down the right side, trying to land it something in the 325 range.
Missing it right isn't much of an issue: Reaching the bunkers would require an enormous miss, the rough short of it is enough to hold up any balls from running down, but not enough to cause any issues on the subsequent wedge shot.
Any kind of meaty draw down the fairway will keep moving in that direction. The course is soft right now and the weather is cold, but the firmer and warmer it gets, the more likely we'll see an opening-hole eagle putt.
DeChambeau has his eyes on reaching 205 mph ball speed on the course this week, and despite hitting driver during his practice round near green-high on Tuesday, he says the decision to go for it in earnest is wind dependent. In two days it's blown in two different direction on that hole — into on Monday, down to the right on Tuesday.
We'll almost certainly see lots of birdies on the first, and perhaps even a momentum-shifting eagle to kick off a match.