4 key muscles, and how they help your golf swing move fast
Getty Images
Welcome to Play Smart, a game improvement column and podcast from editor Luke Kerr-Dineen to help you play smarter, better golf.
You may not be willing, able or interested in working out as hard as a tour player, but you should nevertheless have a decent handle on some key muscles that help your golf swing move fast. It's a big passion of co-host Reed Howard, a TPI-certified level trainer and professional golfer, and it's the subject of this week's Play Smart podcast.
"Your golf swing will only go as fast as your weakest link will allow," Howard says. "The muscles we're talking about are some of the key accelerators in your golf swing … the ones that help you move the golf swing fast."
You can listen to the full 12-minute episode below, and subscribe to the Play Smart podcast on Apple here, or on Spotify right here.
1. Hip Flexors
This list, right off the top, is not an extensive one. There are countless muscles that play a role in creating a powerful golf swing. But the first Reed mentions are your hip flexors. You need a certain level of hip mobility and flexibility in order to create a powerful turn.
"Your hips are the ignition that starts your golf swing's sequence," he says. "You need a certain amount of range of motion to create that power."
Anna Davis has the biggest shoulder turn I've ever seen in my entire life 🤯 pic.twitter.com/kxNNaRGDtw

— LKD (@LukeKerrDineen) June 1, 2022
2. Pectoral muscles
Players who generate a lot of clubhead speed do so because they pull the club through the downswing with a lot of force. They use the ground as leverage to help them do this, and the combination of all this creates high levels of clubhead speed. Your pectoral muscles are a key component of this, Howard says.
Point of clarification. There is not an initial hard pull down. The following are from the paper. The force on the grip increases quite slowly at the start of the downswing. You want a higher AVERAGE force. "Leaving the hands at the top" promotes this @jtedscott https://t.co/aUxah17AKl pic.twitter.com/vJWcpftbjb

— Sasho MacKenzie (@SashoMacKenzie) May 7, 2020
3. Lead-side lat muscle
Your shoulder (or lat) muscles are another key muscle that allows you to add more force to your golf club. Sometimes your lead side lat muscle is so much stronger than your trail side that it can actually slow down your golf swing, as Dr. Sasho Mackenzie outlines here.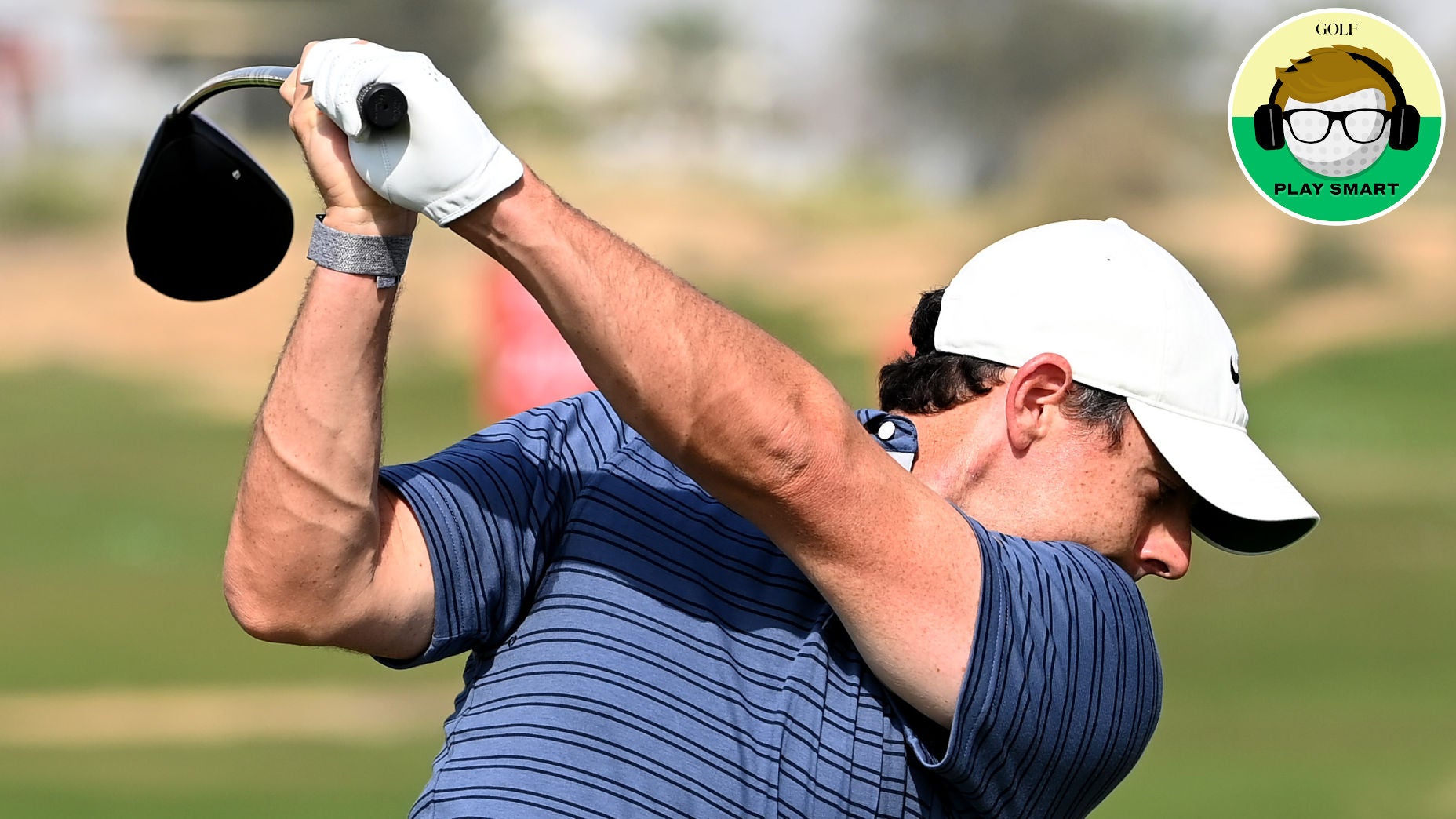 4. Forearms
Finally, Reed takes a moment to highlight your forearms, the last link in your golf swing's kinetic chain before you hit the ball. If your forearms are weak, you'll struggle to release the club fully.
"You're using your wrist muscles to release all that stored-up energy," Howard says.