TaylorMade brings local flair to 2023 PGA Championship staff bag and more
TaylorMade Golf
As people get ramped up for the four men's majors championships, gear junkies and collectors get equally excited but for an entirely different reason — the limited-edition gear, and few do it better than the team at TaylorMade.
Oak Hill for the PGA Championship is no different this year, and just like so many before, the collection is a representation of the host city — in this case Rochester, N.Y., and the course playing host.
Staff bag
With a course name like Oak Hill the golf bag features oak leaves galore, along with a small nod to the famous Rochester "garbage plate," which is a single plate of food that includes potatoes, macaroni and cheese, beans, and topped with any number of meats including hot dogs, hamburgers, steak, sausage or ham. Although it might be a great late-night meal option, I don't expect many participating players will be enjoying one of these before they tee off.
Price: $599
Covers, accessories, and balls
Just like the bag, the theme of acorns and oak leaves rings strong on the covers, which includes options from driver through to putter which is available for blade and mallet putters.
TaylorMade is also offering the TP5 and TP5X golf balls with acorn Pix and oak leaf graphics.
Price: Driver: $59.99, Fairway, rescue, and putter covers: $49.99
The pix TP5 and TP5X golf balls are priced at $59.99 per dozen.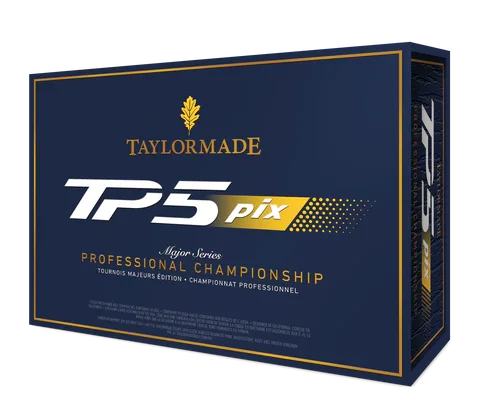 LIMITED EDITION
TaylorMade TP5 golf balls
$59.99
The intricate acorn design pays homage to the prestigious Rochester venue, adding a touch of exclusivity and charm to these already exceptional golf balls. This exclusive release is a collector's dream.
Buy Now
TaylorMade TP5X golf balls
$47.99
The all-new TP5/TP5x is engineered to be better than your current ball. It's that simple. Make the switch and see for yourself.
Buy Now
Availability
If you are looking to get your hands on this gear you better be quick because it's only available at TaylorMadegolf.com, and once it's gone it's gone.
Want to overhaul your bag for 2023? Find a fitting location near you at industry-leading True Spec Golf. For more on the latest gear news and information, check out our latest Fully Equipped podcast below.