Are you good enough for forged irons? | Fully Equipped mailbag
Srixon
Welcome to another edition of the Fully Equipped mailbag, sponsored by Cleveland/Srixon Golf, an interactive GOLF.com series in which we field your hard-hitting gear questions.
I've seen a bunch of new irons come out this year and many of them are forged. How do I know if I'm good enough to reap the benefits from a forged iron? – Dan L., Rhode Island
This is a great question and we suspect that Dan has been playing golf for a few years now. How do we know?
Simple. For years, forged clubs were, in fact, considered clubs for better players. Up until the turn of the millennium, forged cavity-backs weren't really much of a thing. Yes, a few manufacturers dabbled in cavity-back versions in the late 80s and 90s, but for the most part, forged irons were exclusively blades — also known as muscle back irons that don't offer a lot of forgiveness
Fast forward to 2023, and it's amazing to see how far we've come in the last 30 or 40 years. Forging, which essentially is the process of taking a single piece of steel and hammering it into shape, has advanced so much that we're now seeing some tremendous designs that placate more types of players. For a long time that wasn't necessarily the case– in order to get a perimeter-weighted club with a deep cavity you'd have to pour hot metal into a cast mold. These were aptly named cast clubs.
Again, things have certainly changed and forged irons are gaining in popularity because they're far more playable than ever before. And in case you're wondering what makes a forged iron great, it's really all about feel. Performance-wise, we contend that the difference between forged metal and modern-day casting is nil–there really isn't much difference anymore. Both are excellent performers.
All of our market picks are independently selected and curated by the editorial team. If you buy a linked product, GOLF.COM may earn a fee. Pricing may vary.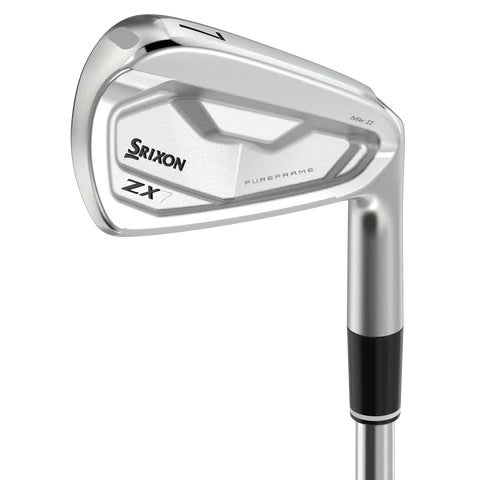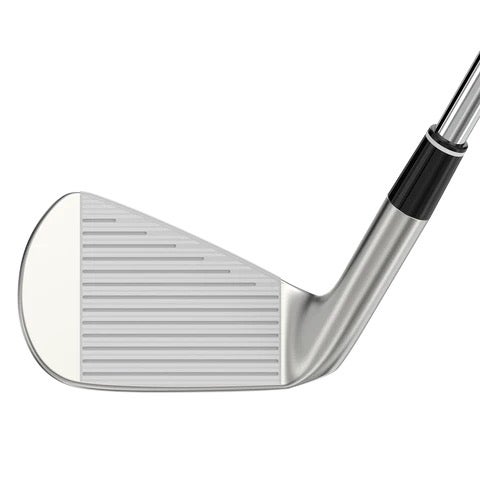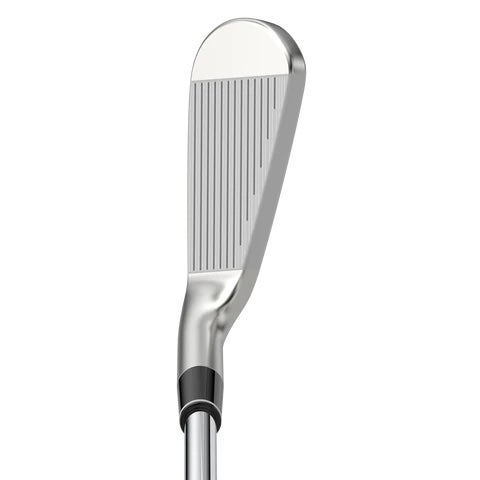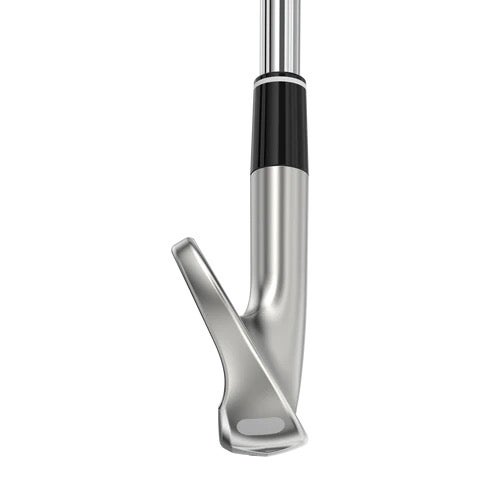 Srixon ZX7 MKII
$171.50/ea
Click through to purchase a new set of Srixon ZX7 MKII irons from Fairway Jockey.
BUY NOW
A great example of how forging tech has gone mainstream can be found in the new Srixon ZX7 Mark II irons for 2023. Of the four new models available, the ZX7 Mk II is a one-piece forged iron with a cavity-back profile for added forgiveness. It also comes with Srixon's PureFrame tech located behind the clubface for a blade-like feel. It's a cavity-back through and through, but because it's forged and has a relatively narrow-yet-versatile V.T. Sole, it's also extremely workable. This type of forged iron design was unthinkable a few decades ago.
Yet, even though forged technology is likely to get even better as forging goes more high-tech and more available for a greater range of skill levels, we're not saying you should give up on cast clubs just yet. Cast clubs are also better than ever, often sporting mixed materials (which may include forged components) in all new designs including hollow-body designs as well as others that incorporate TPU and other polymers for improved feel and performance.
So, what's our advice? Don't sweat over whether a club is forged, cast or made of mixed materials. An iron's DNA shouldn't be your primary motivator, rather leave it to the manufacturers to do the heavy lifting in creating an iron that's perfect for your specific skill, needs, wants and desires. There are fantastic forged and cast models to choose from (we cover a huge number of them in our most recent ClubTest), and with the right setup, any iron should and will feel great in your hands–forged or not.
Want to overhaul your bag for 2023? Find a fitting location near you at GOLF's affiliate company True Spec Golf. For more on the latest gear news and information, check out our latest Fully Equipped podcast below!