Everyone gets excited to show their love for the Masters, but do you really need another logoed golf polo? If you're looking for some outside-the-box ideas for Masters merchandise this year, there are plenty of fun options in the Masters merchandise center. Here are 21 of our favorites.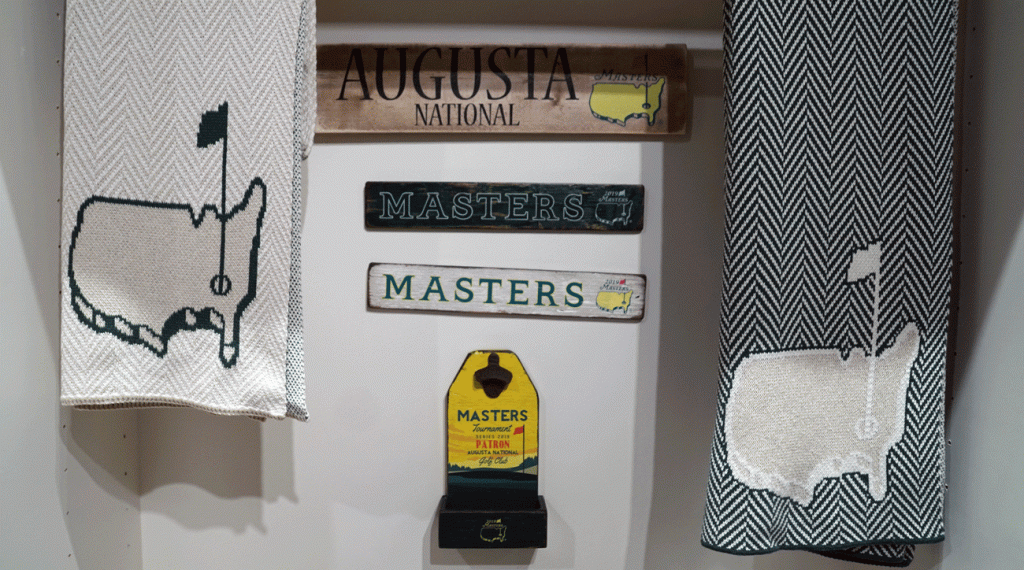 ---
1-3. Masters blanket and Signs by the Sea wall fixtures ($40-120)
The items you see here would be classy additions to any living room (or man cave). The three signs on top are made out of wood and are distressed to seem vintage, and the fixture you see on the bottom is an old-school bottle opener.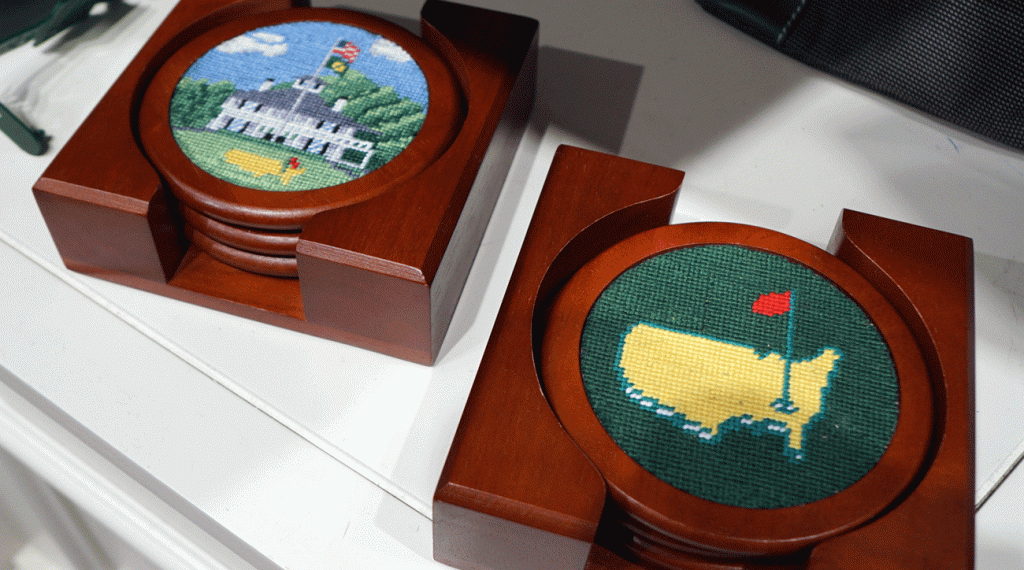 ---
4. Smathers and Branson needlepoint coasters ($75 for set of four)
A subtle, classy way of bringing the Masters into your home (and protecting your tabletops).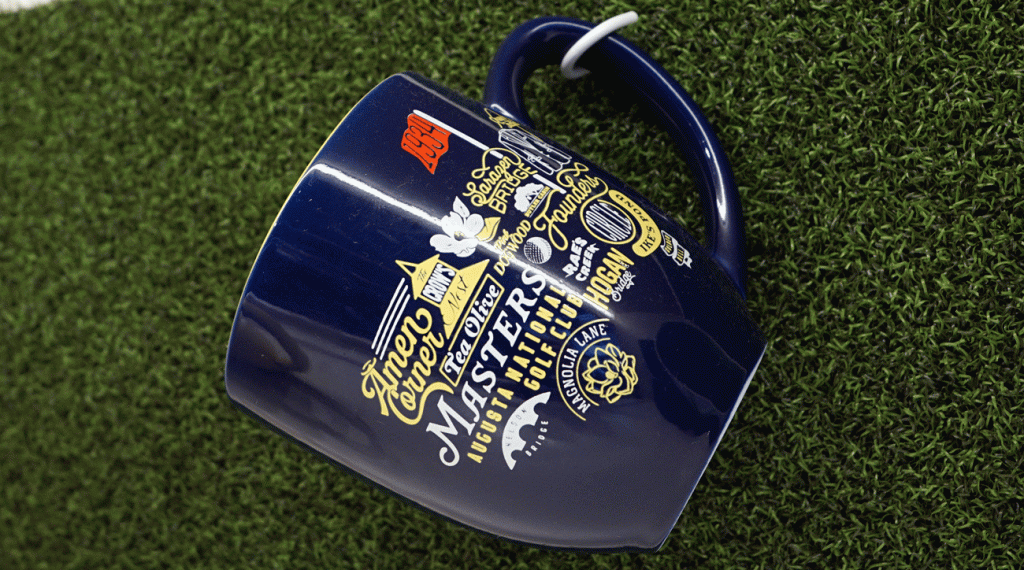 ---
5. Navy Masters mug ($15)
We've all seen the classic white and green Masters mugs, but this navy one, which celebrates iconic spots around the course, is new for 2019, an piece of Masters merchandise that won't break the bank.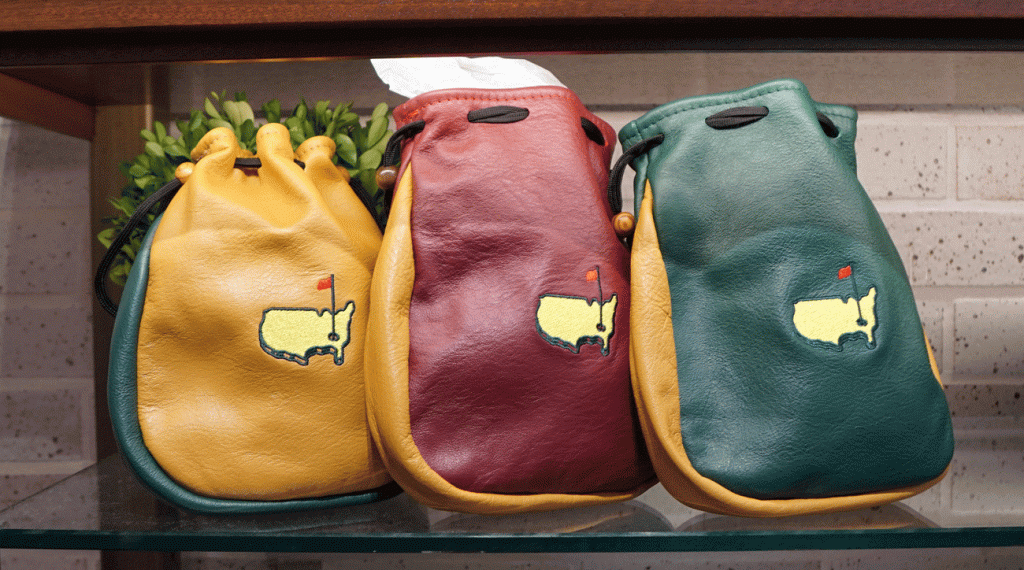 ---
6. Mackenzie leather pouches ($84)
Protect your on-course valuables in major Masters style.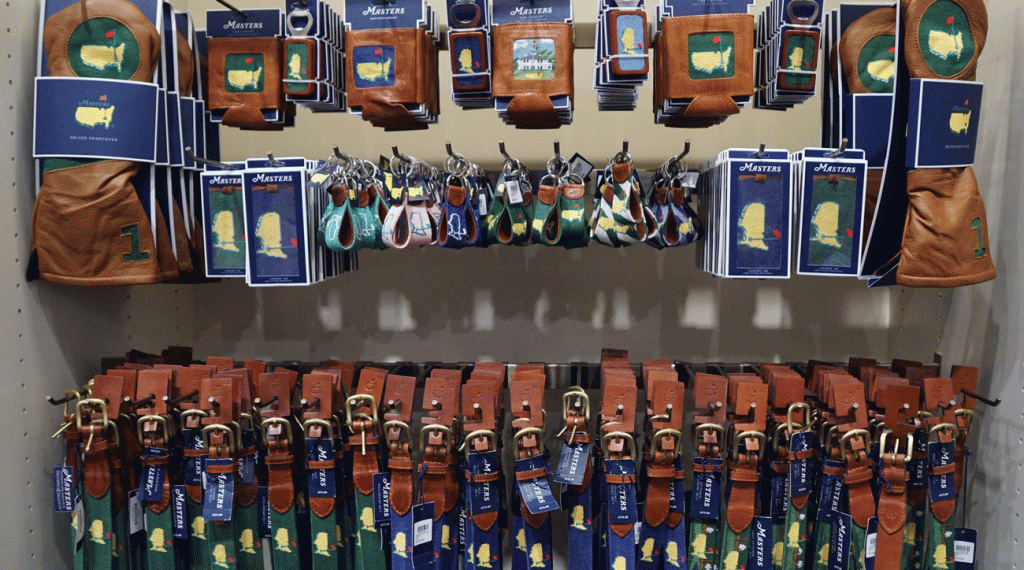 ---
7-11. An assortment of Smathers and Branson Masters needlepoint goods ($29-175)
The pieces in this collection that catch our eye are the keychain ($29), bottle opener ($29.50), koozie ($29.50), belt ($175) and driver headcover ($89).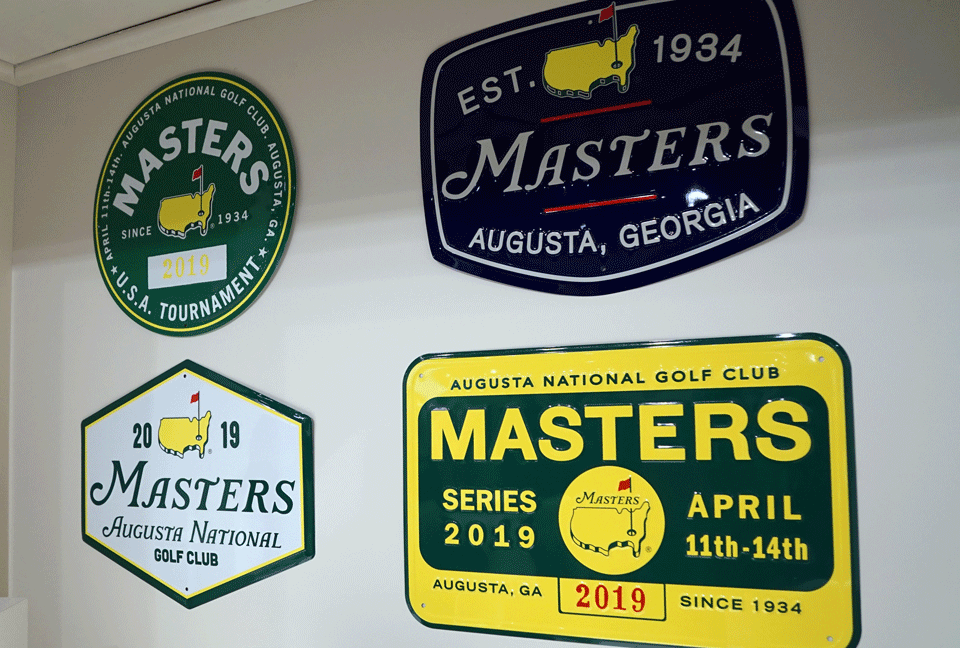 ---
12. Metal Masters signs ($35)
These would hang perfectly in a den, kid's room or, really, anywhere.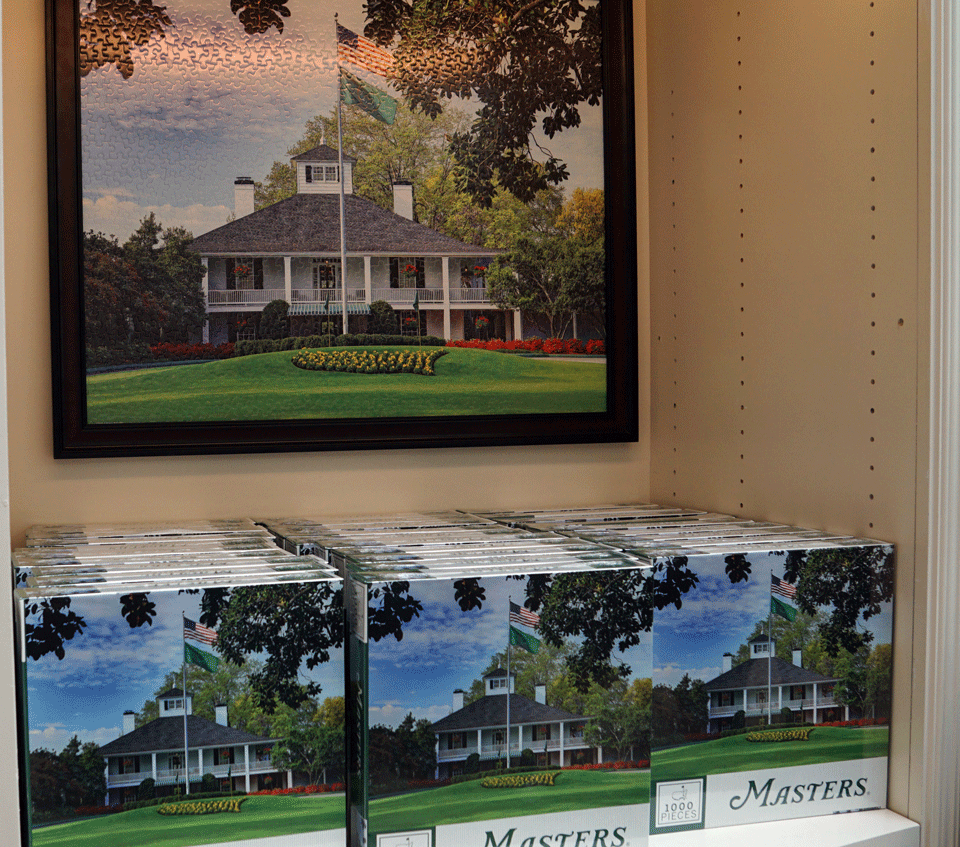 ---
13. 1,000-piece puzzle ($29.50)
A fun, time-consuming project that's perfect for a rainy day when playing golf seems out of reach.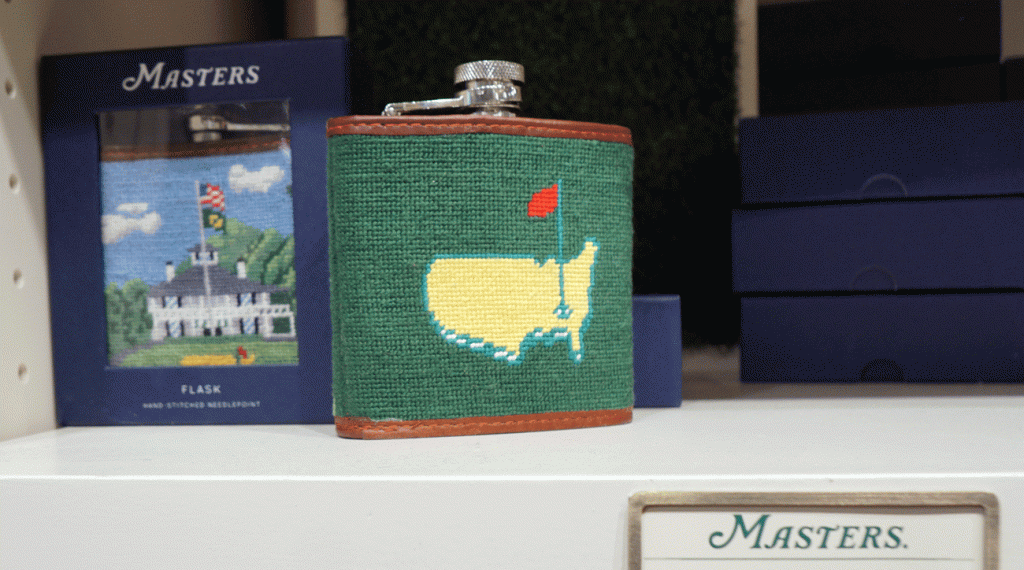 ---
14. Smathers and Branson needlepoint flask ($65)
A flashy way of saying "I'm a Masters fan" as you reach for your beverage of choice.
---
15-16. Masters Cat Studio glasses ($35 for set of two) and serving tray ($125)
A set of frosted glasses that feature iconic landmarks at Augusta? Check. And a serving tray to match? Also check.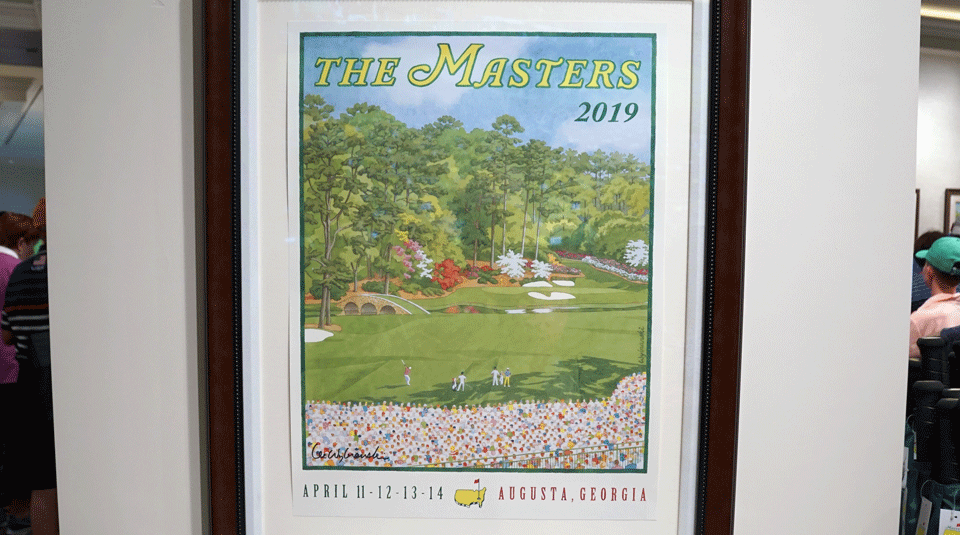 ---
17. Lee Wybranski poster ($35)
Lee Wybranski posters have become synonymous with Masters art, and these mass-produced editions are a cost-effective way of bringing the artist into your home. This 2019 edition focuses on the par-3 12th at Augusta National.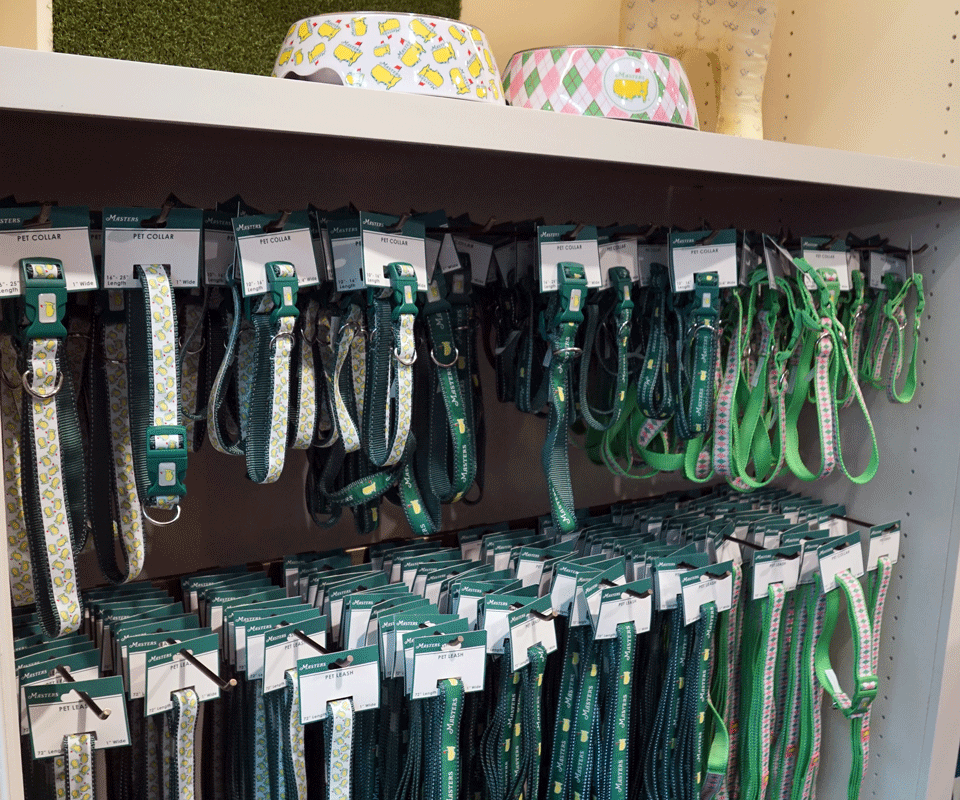 ---
18. Masters dog gear ($17-19)
Because why shouldn't your pooch join in on the fun?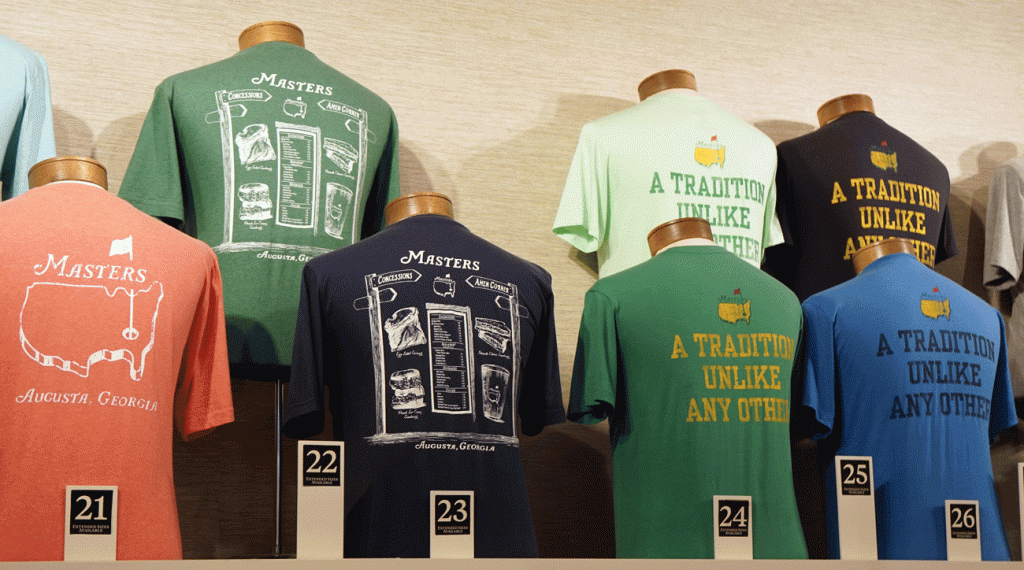 ---
19. Distressed tees ($29.50)
The front of these tee shirts are decorated with a small, simple Masters logo. The back of them, however, tell a far more colorful story.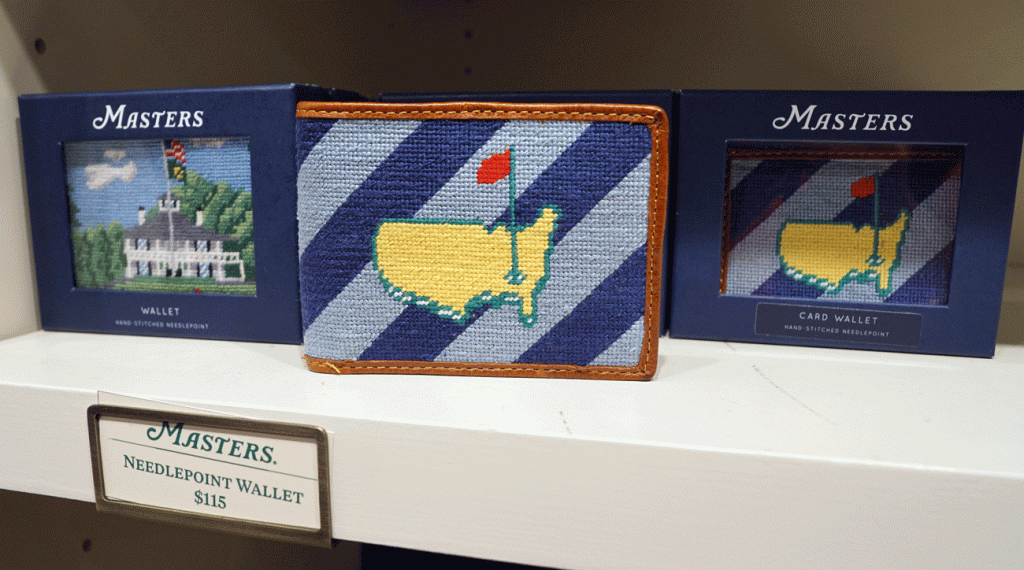 ---
20. Smathers and Branson needlepoint wallet ($115)
A not-so-subtle way of expressing your love for all-things Masters every time you reach for money.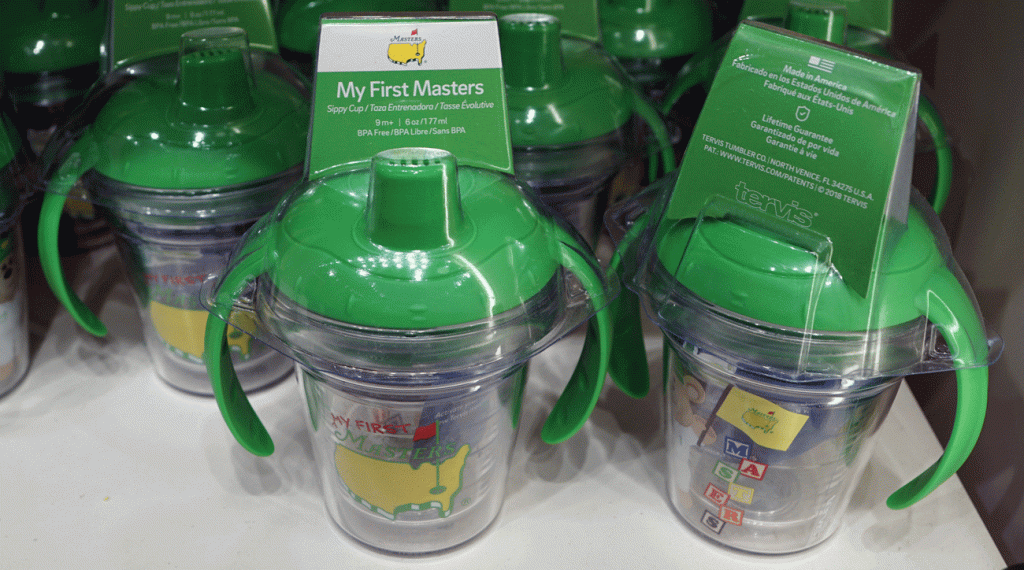 ---
21. A Masters-themed sippy cup ($20)
Masters merchandise for the littlest golf fans! Use this sippy to get your toddler excited about golf before he/she can even walk.
To receive GOLF's all-new newsletters, subscribe for free here.