Pay tribute to The King with these unique Stitch headcovers
Courtesy
Welcome to Gimme That, a GOLF.com column where we'll highlight one notable item we think you might like. Whether it's an article of clothing, an intriguing electronic device or anything in between, we want to share these items with you because they've generated a bit of chatter by our water cooler (or, these days, on our Slack channel). So sit back, scroll down and keep up with the latest gear golf has to offer.
One of my favorite ways to express myself and break the ice with playing partners on the course is through my headcovers. This day and age, there are so many fun, unique options out there. Stock covers just aren't cutting it anymore!
Here at GOLF, we're big fans of Stitch Golf, and it seems they're big fans of The King. They make leather and knit headcovers for drivers, woods and hybrids that feature Palmer's signature red, yellow and green umbrella logo that you're seeing all over the place at the Arnold Palmer Invitational this weekend.
Any of these headcovers are sure to up your on-course style and will give you something fun to talk about during your next random pairing!
All of our market picks are independently selected and curated by the editorial team. If you buy a linked product, GOLF.COM may earn a fee. Pricing may vary.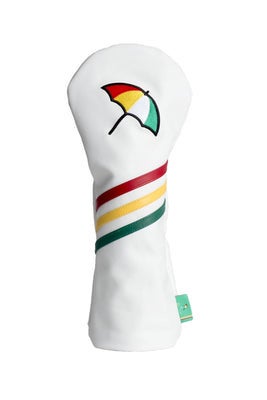 Arnold Palmer Leather Headcover
$98
Genuine leather headcover that features Arnold Palmer's signature logo.
buy now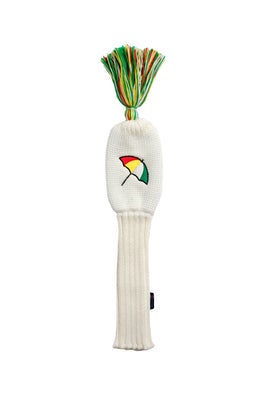 Stitch Arnold Palmer Knit Headcover
$72
Wool headcover with green, red and yellow strings that features Arnold Palmer's signature umbrella logo.
buy now