Collectible U.S. Open merch 2023: Our favorite hats, polos & more
COURTESY
Major merch is the best merch! You can wear these U.S. Open collectibles for years to come, and then pass these down to a fellow golf lover when the right time comes.
I'm so excited to show you some of the best 123rd U.S. Open merch that's available to the public. Here you'll find LACC U.S. Open 2023-themed hats, polos, pullovers and more!
Keep scrolling to see what all the hype is about!
Collectible Merch – The U.S. Open
Hats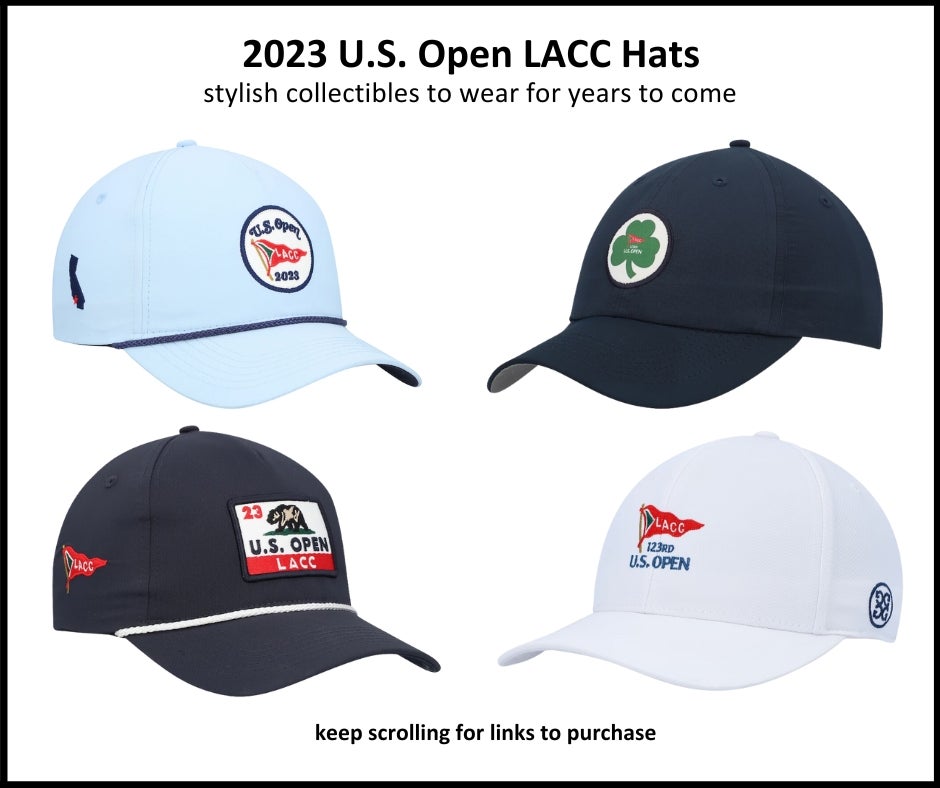 2023 U.S. Open Imperial White/Green Rope Snapback Hat – $31.99
2023 U.S. Open Imperial Navy Shamrock Adjustable Hat – $34.99
Men's 2023 U.S. Open G/FORE White Snapback Hat – $54.99
2023 U.S. Open Ahead Navy Nebula Bear Patch Rope Adjustable Hat – $27.99
Outerwear
FootJoy 2023 U.S. Open Quarter-Zip Pullover – $135
2023 U.S. Open Cutter & Buck Rainier PrimaLoft® Mens Big and Tall Eco-Insulated Quilted Shirt Jacket – $239.99
2023 U.S. Open Cutter & Buck Stealth Hybrid Quilted Mens Big and Tall Full Zip Windbreaker Jacket – $149.99
123rd U.S. Open Perth Performance Print Quarter-Zip – $145
Hoodies
Peter Millar Men's 2023 U.S. Open Cream Lava Wash Tri-Blend Pullover Hoodie – $175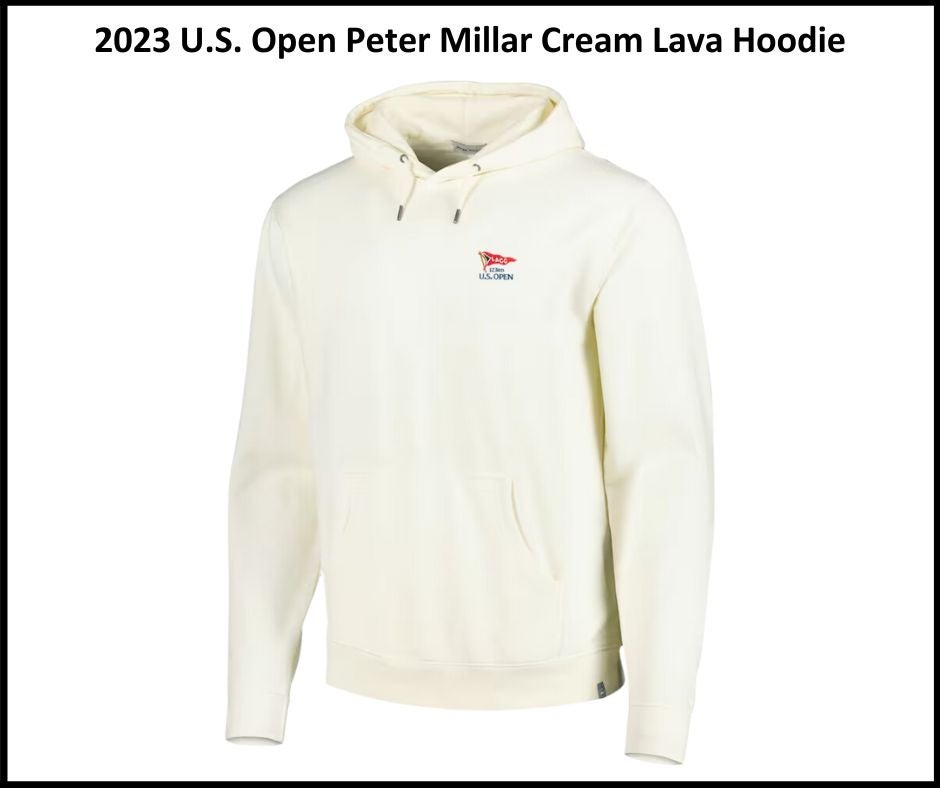 FootJoy 2023 U.S. Open Hoodie – $115
FootJoy 2023 U.S. Open Lightweight Hoodie – $125
FootJoy 2023 U.S. Open Hoodie Heather Gray Pullover Hoodie – $129.99
SWINGJUICE U.S. Open Flag Longsleeve Hoodie – $55
Polos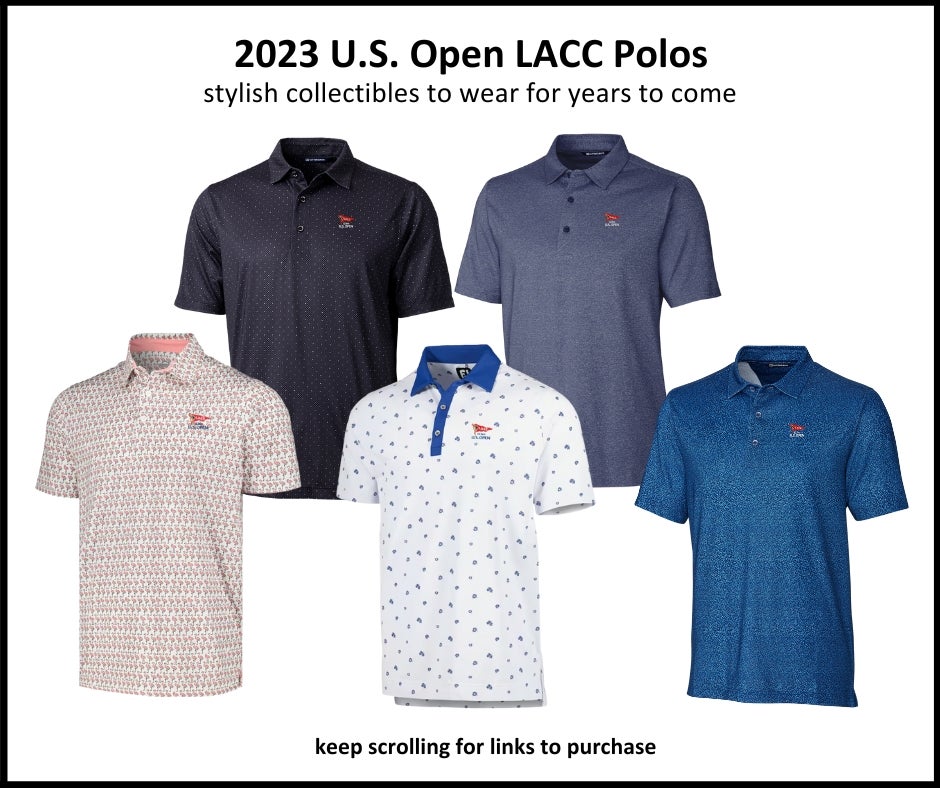 FootJoy 2023 U.S. Open Hollywood Print Lisle Self Collar – $95
Peter Millar 123rd U.S. Open Hales Performance Jersey Polo – $110
Puma 2023 U.S. Open White/Pink Flamingo MATTR Polo – $89.99
Cutter & Buck U.S. Open Pike Double Dot Print Stretch Mens Polo – $99.99
FootJoy 2023 U.S. Open White Scattered Floral Stretch Pique Self Collar Polo – $109.99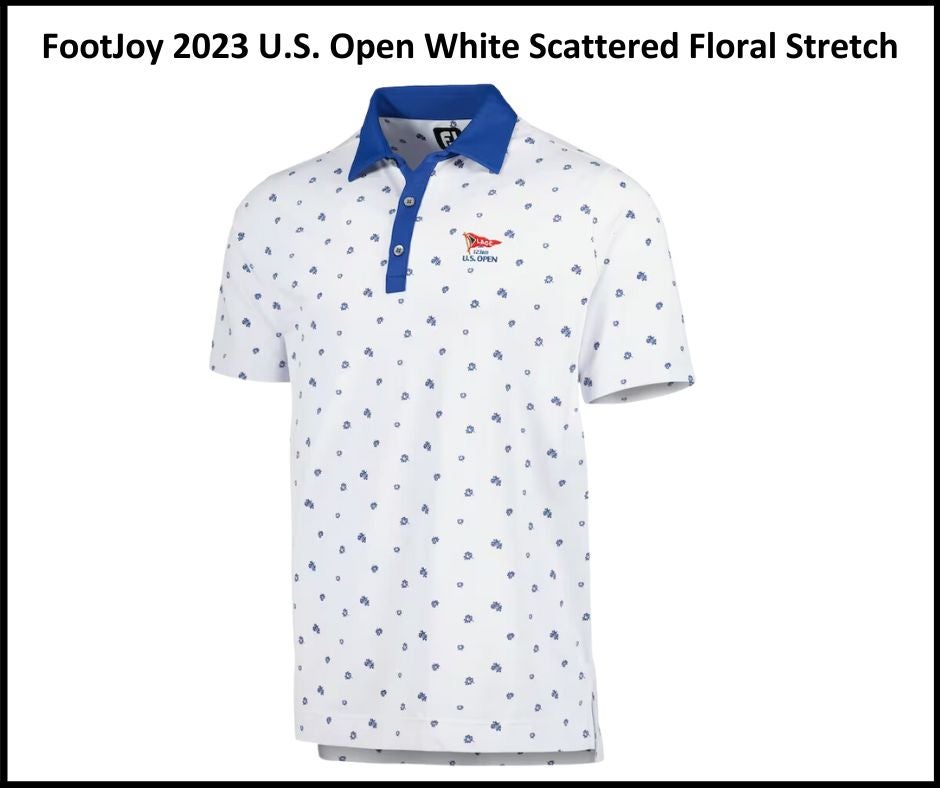 Cutter & Buck U.S. Open Forge Heathered Stretch Mens Polo – $94.99
Cutter & Buck 2023 U.S. Open Pike Micro Floral Print Stretch Mens Polo– $99.99
T-Shirts
FootJoy 2023 U.S. Open Logo T-Shirt – $44.99
Peter Millar 123rd U.S. Open T-Shirt – $58