'Oh, that's a drop kick:' Sung Kang melts down after missed putt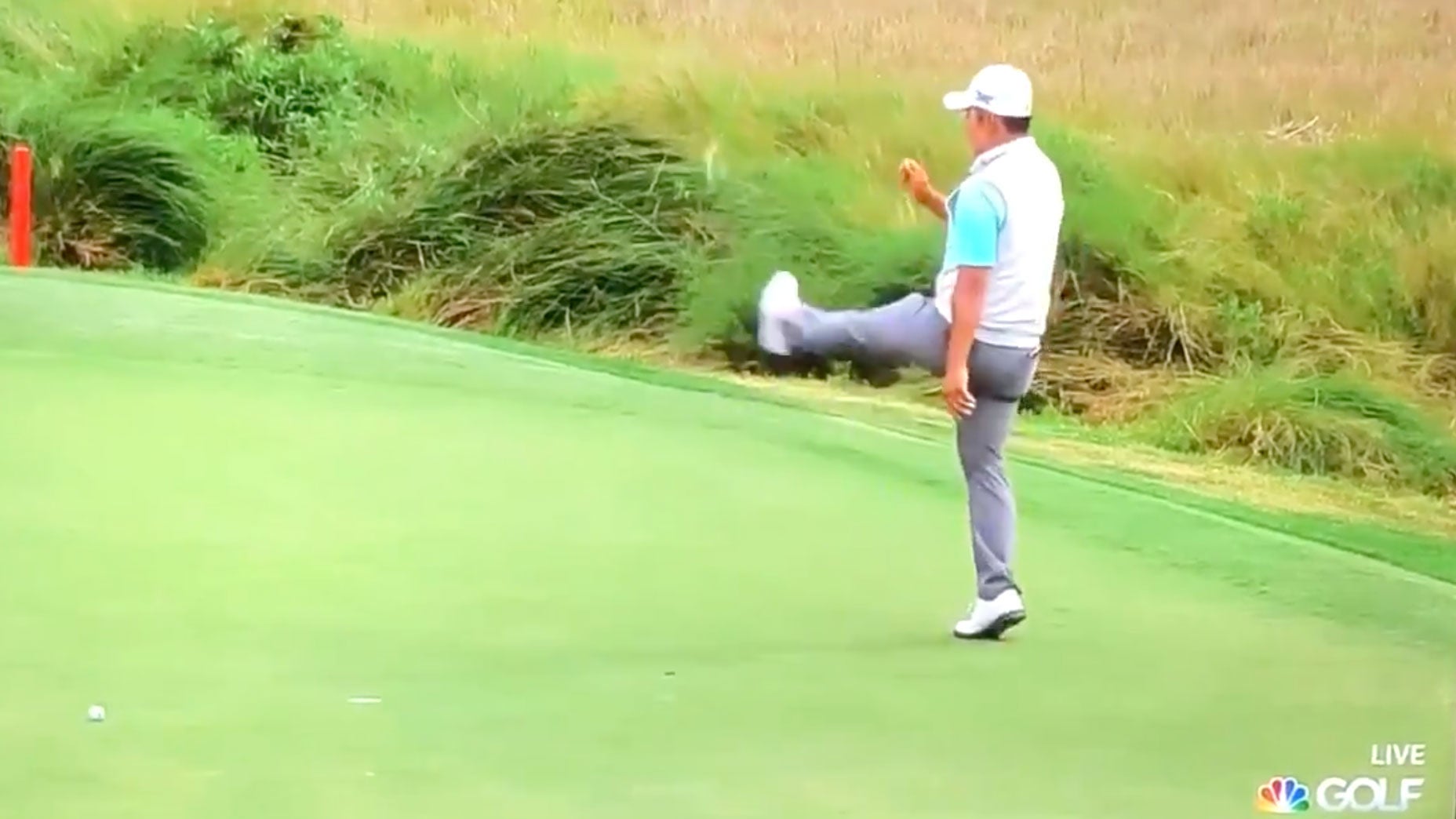 Golf Channel
Sung Kang's putt went 9 feet.
His putter went about 15.
Kang, on the 453-yard, par-4 18th at Harbour Town Golf Links, had hit his drive down the right side of the fairway, hit his approach just left and short of the green and chipped on from there. After making three straight birdie putts, he'd miss the 6-footer for par.
Kang wouldn't miss with his foot. As the putt slid past the right side of the hole during Friday's second round of the RBC Heritage, he kicked his putter into the rough behind him and maybe a couple feet short of the hazard.
"Oh," announcer Terry Gannon said on the Golf Channel broadcast.
"Oh, that's a drop kick," analyst Nick Faldo said.
"That could hurt," Gannon said.
"Oh, he hit it right in the shaft," Faldo said. "That's a nice bit of spring."
Oh, oh, oh.
Before his par putt had even finished rolling, Kang flipped his putter with both hands, it went end over end, then he booted it with his left foot. It dropped into the rough, he'd picked it up, and he'd make the bogey putt to finish his three-under 68.
"You don't get points on that, Terry, would you if you were punting?" Faldo said on the broadcast.
"I like how he waited for the timing to be perfect before he kicked it," analyst Trevor Immelman said.