This 102-year-old gets just as frustrated with golf as you do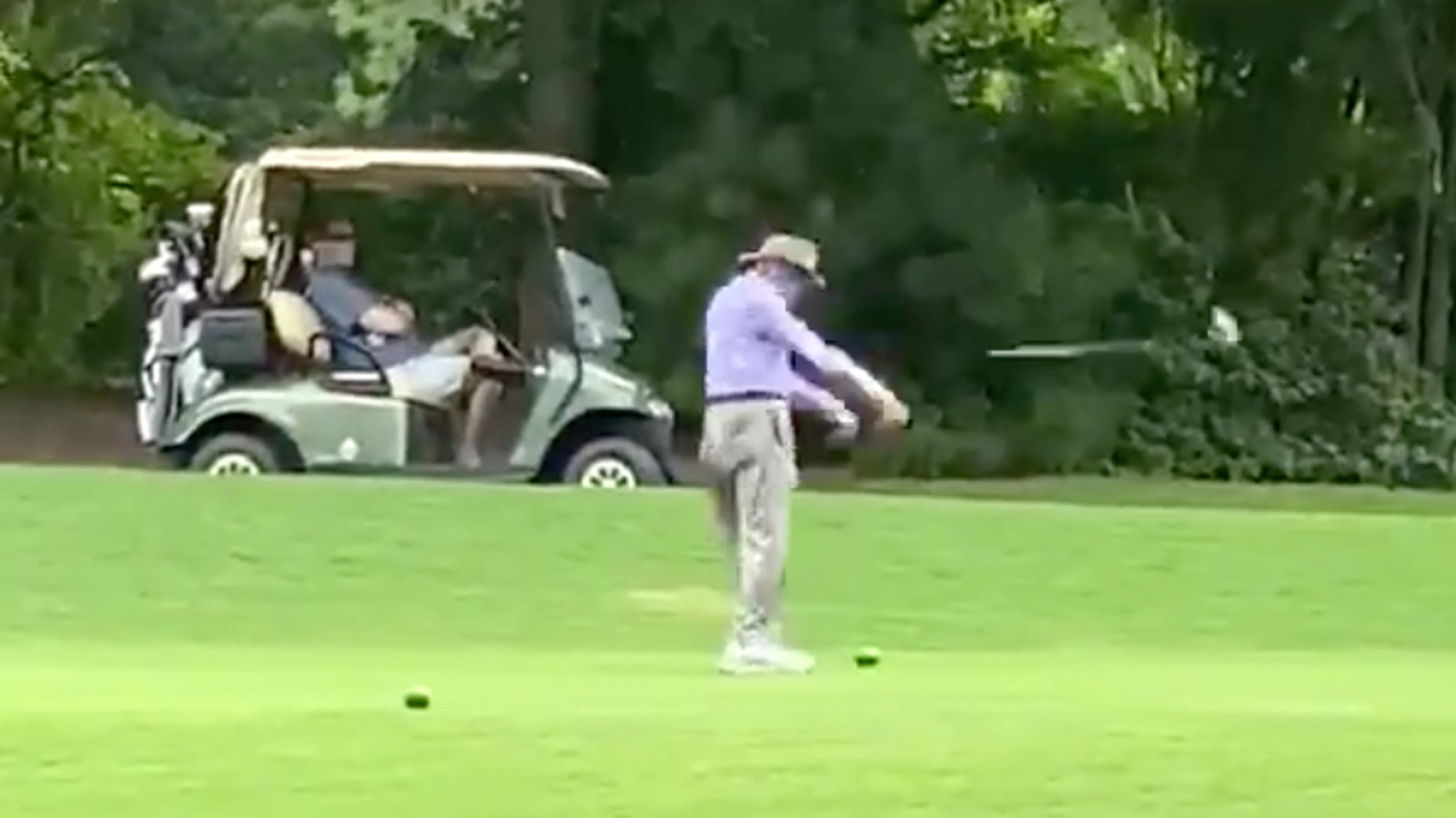 twitter.com/elkpga
Dr. Lemack takes a warmup swing and holds the pose. He squares himself to the ball. He takes a look up at his target. He likes it.
He swings. He does not like it. At all.
In one motion after his backswing, Lemack raises the club over his head, cocks it back and flings it forward, the club taking a large bounce forward, perhaps nearly as far as the shot itself. The ball, though it had appeared to go relatively straight, had also appeared to go relatively nowhere.  
Lemack is 102 years old.
Golf can be played when you're 2, 52 or 102. It has no age limit. Golf anger lasts a lifetime, too, apparently.
"Everyone knows golf is hard … Even Dr Lemack at 102 yrs young is still looking for the magic…." tweeted Steve Elkington, the 1995 PGA Championship winner, this week under a video of Lemack's toss.
Lemack's anger is justified, at least based on previous videos Elkington has tweeted.
The two have been friends for a while. Most, if not all, of the videos were shot at Champions Golf Club in Houston, which hosted the 1967 Ryder Cup and the 1969 U.S. Open. "Doc" stripes the ball in each.
Four years ago, when Lemack was 98, one video shows him ripping a driver down the middle on a driving range, and another shows him ripping an iron. Three years ago, at 99, Lemack demonstrates a knock-down shot on the range. Two years ago, on his 100th birthday, he smacks a 5-iron on the range, and last year, a month after his 101st birthday, he was hitting 3-irons.
This year, on April 17, a day before his 102nd birthday, he drops about a 15-footer on a practice green.
"Nice, Doc," Elkington said after Lemack hit his driver in the video four years ago. "Pretty good for …"
"For an old guy," Lemack continued.
"98?" Elkington asked.
Yeah, Lemack answered.
"Damn, Doc," Elkington said. "You're the man."
For sure.
In good shots and bad.