Phil Mickelson muddies himself, ruins his shoes, makes a birdie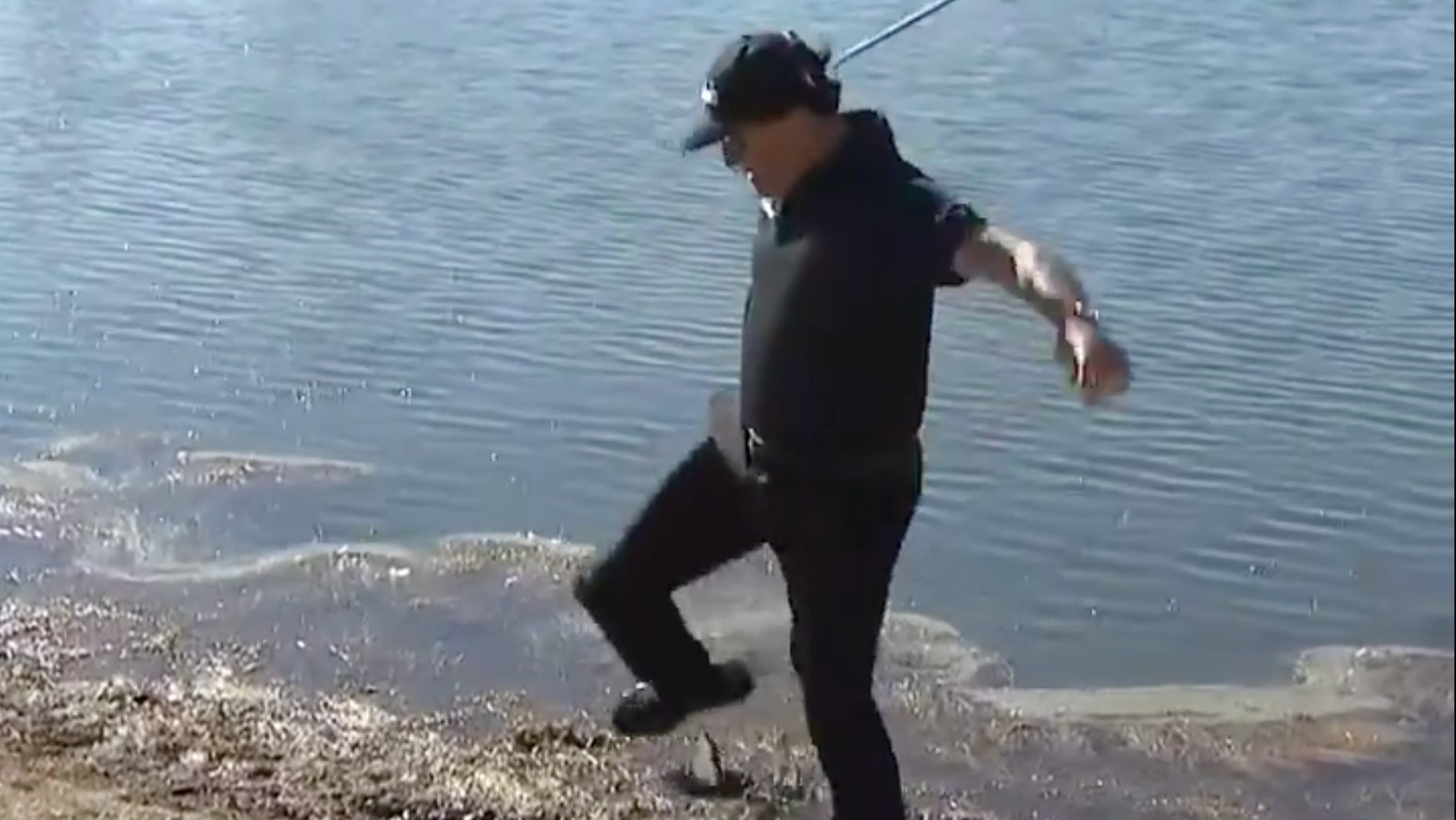 twitter.com/championstour
Phil Mickelson, before this week's Cologuard Classic, described how his creative play began. His family had a green in the yard at their home in San Diego, and after a while, Mickelson needed to spice things up. "I just didn't want to do the same shot over and over, so I was moving the pins and tucking the pins, and then I started going in behind the trees and off of the dirt and creating more of a challenge so I would have to be creative and figure out how to hit those shots," he said.
Kid Phil would have been proud of 50-year-old Phil on Friday.
He was playing in the mud.
"That could be messy," analyst Lanny Wadkins said during Golf Channel's coverage of the first round of the Cologuard.
"He's got black on," analyst John Cook said.
"Yeah, he's got black on," Wadkins said. "It won't show."
Mickelson had hit his tee shot just into the hazard right of the hole on the 525-yard, par-5 15th at Omni Tucson National, and it had settled into the mud a few inches from the water. Mickelson settled in, too. He waded into the hazard, his feet sunk in a few inches, and he swung, his follow-through abbreviated to where he was holding the iron with just his right hand. Fifteen seconds later, Mickelson was muddy, his shoes were done and he walked out.
And his ball was safely in the fairway.
"What an incredible golf shot. I'm not surprised. It's Phil Mickelson," Cook said on the broadcast. "But boy, oh boy, those shoes — they have to weigh 25 pounds apiece."
"I was so heated — I was going to get in there and play it no matter what, how high that mud came up, it didn't matter," Mickelson said after the round. "It wasn't a hard shot, the ball was sitting fine, so I was going to get in there.
"I'm going to have to have Callaway send me another pair of those shoes because these were new, but they're not any good anymore."
From the fairway, from about 170 yards away, Mickelson hit his third shot to within about 5 feet, and he'd roll in the birdie. When he walked off the green, Mickelson shook his head, exhaled deeply and stuck out his tongue for a second. During Saturday's second round, he'd again roll it into the hazard and again hit from the hazards, but would make only a par, and he's nine back of the lead.
"Oh what a birdie there for Phil Mickelson," Cook said on the broadcast.
"It looked like four all the way there after the tee shot," analyst Billy Ray Brown said.