At the Masters, you can hear history but not always witness it. Ask Team Scheffler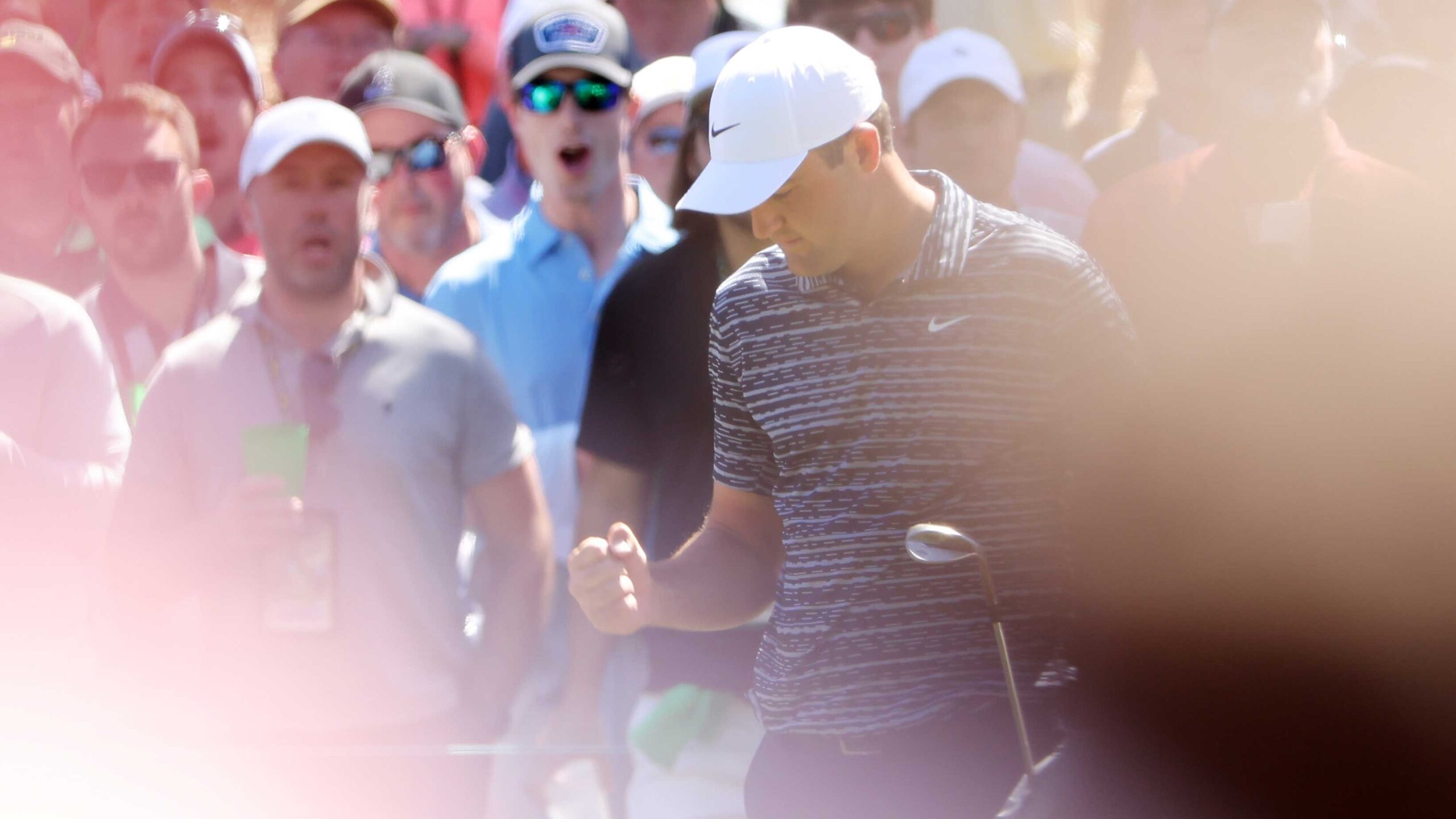 getty images
No one was cheering against Scottie Scheffler. (How could you actually cheer against Scottie Scheffler?) But there was a buzz in the air Sunday as the leaders turned from No. 2 to No. 3 at Augusta National.
Cameron Smith officially had our attention, opening birdie-birdie to narrow a three-shot deficit to one. The patrons, again, were not rooting against Scheffler. But they were giddy now that they were getting what they wanted: a ballgame.
If you were in Scheffler's camp, how would that make you feel?
Nervous, probably. That's why it was no surprise to see Randy Smith, Scheffler's longtime coach, pacing anxiously, alone in the pine straw right of the 3rd hole. Smith has coached Scheffler for more than a decade now. His son, Blake, is Scheffler's agent. The Smiths are Scheffler's professional family.
When Scheffler's tee shot ended up under the scoreboard on 3, coach Smith moved downhill, 30 feet closer to the ropes, desperate for a better look. As Scheffler took relief, across the fairway, maybe 90 yards down the slope, Smith anxiously picked at the bark of a nearby pine trunk. It was a reminder of how Augusta National isn't just nerve-wracking for those inside the ropes.
We all stood there, fully aware that Cam Smith was in just as much trouble as Scheffler — both players had left their approaches short of the green. The Smiths congregated above the putting surface, straining on their tiptoes for a better view. Any view, really. The patrons stood six deep, and they wanted some chaos. Scottie gave it to them.
The roar was that of a make, right? But the Smiths didn't know it for sure, because none of us could see the hole. And when you're that close to it all — like they are — you need more confirmation. Blake turned to me, frantically asking for as much info as possible: "Did you see it? Was it a low spinner? I think it was a low spinner."
It was a low spinner. Perfect and lucky, the way many magical Masters moments are. But the elder Smith didn't see it either. If anyone could visualize the shot, you'd guess the coach could. He stepped in and grabbed his son tight by the arm.
"I can't believe we didn't see it," he shouted with a laugh.
You couldn't help but shout in that moment. Thousands of patrons were. They had just witnessed what might be the most consequential shot on the 3rd hole in Masters history.