Welcome to the inaugural edition of Long Shot to Love. We kicked around several names for the column before landing on this one. To be honest I'm still lukewarm, mostly because it sounds vaguely like a bad 80s song. I'm sorry, what was that? It is a bad 80s song! Personally, I prefer the hair bands from this era, but if light, poppy 80s country set to an almost impossibly cheesy music video is your jam, feel free to dial up this clip every time you dip into your wallet for a triple-digit long shot.
Now on to the task at hand. For this exercise, we'll target a player well down the betting board, at least 75-1, who is set up to not only be a factor, but also win the event. Do we expect to nail this pick each week? Absolutely not! In fact, if our selection makes the cut, we'll score it as a victory. And if our target actually lifts a trophy? If you slapped down your bet accordingly, well…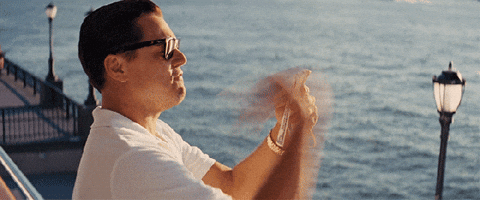 The stakes are high. Off we go.
Riviera, site of this week's event, is a classic, but it's also quirky. Rarely do first-timers fare well. Lately Riv has been getting drilled by storms, and its last three winners are Bubba Watson, Dustin Johnson and Bubba Watson again. So, a course that apparently favors tee box proficiency will this week play even softer and longer. We'll select our long shot accordingly.
The Pick:
---
The Pick: Luke List
World Ranking: 66
Current Odds: 100/1
Why We Like Him: This season List trails only Cameron Champ in driving distance and List also ranks 3rd on Tour in strokes gained off-the-tee. While he had things rolling last fall, where he cracked the top 5 three times in four events, he hasn't done much in '19, (MC, T40, MC). But perhaps Riviera, where he finished tied for 26th a year ago and 20th in 2016 (with an MC in '17), will prove to be a good match. A word of caution: I also have him on my fantasy team, which is usually the kiss of death. But this week I'm in. Place your bets.
One More Thing: List was born in Seattle, went to college at Vanderbilt and now lives in Augusta, Ga. He's only played in one Masters, tying for 33rd as an amateur in 2005, but according to the Tour's media guide, he always marks his ball with a Georgia-themed quarter, so you know he has Augusta on his mind. How could he return to the Masters? Winning this week.
Season Standings: N/A, season debut.