If you had to, how would you grade your first season on the PGA Tour?
I guess a C. I did a lot of positive things, but it certainly wasn't up to par. I don't think there are many guys out here who are competitive who are gonna be really satisfied with anything, right? I mean, as much success as you have, you always want more. That's what keeps you going and keeps you working hard.
At last year's Houston Open, you played in the final group on Sunday, ultimately losing in a playoff to Ian Poulter. What did you learn, being in that situation for the first time on Tour?
At every level I've played, it's been a bit of an adjustment once I've gotten into contention. At the pro level, Houston was kind of the first week I busted out and played really well in contention. And, truthfully, I felt like I played well enough to win the tournament. I just got beat.
You had about a 30-foot putt on the 72nd hole to win, and it burned the edge. Do you still see that putt in your mind?


Not really. There's no reason to get wrapped up in it. I hit a great putt, and that's all you can do.
You also finished second at the Travelers. What about your game has helped you transition to this level so quickly?
I've putted probably as well as I've ever putted. It's been the rock of my golf game. If you're getting the ball in the hole, it makes scoring a lot easier.
You had a ton of success coming up through the ranks. When you think back to your time at the University of Texas, and having to sit out the National Championship due to injury, did that heartbreak make you a stronger player?
Yeah, it was emotional. I had worked [really hard] to get to the point where I was going to turn pro, and I'd planned to turn pro the day [after the Nationals]. To have to put that on hold was tough, but it certainly gave me more appreciation for playing.
Do you sometimes have to force yourself to step back and appreciate where you are?
Totally. I mean, I've had some tough tournaments. And at times it's stressful. But there's a lot worse problems to have. I feel very, very lucky and blessed to be doing what I'm doing.
When you think back on the history of UT golf, who'd be with you in the ultimate Longhorn foursome?
Well, if we're doing just golfers, probably Ben Crenshaw, Tom Kite and Jordan Spieth. I really enjoy playing golf with Jordan.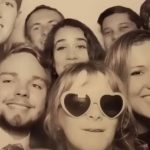 So many people associate UT with Jordan. What's different about you compared with him?
Well, I'm from California. [Laughs] But most people don't know that. They hear "Beau" and Longhorns and think you're from Texas. Right. They're all generally pretty surprised. I'm a Texas immigrant. I live there, and it's home for me.
You're mature beyond your years. Where does that come from?
[Laughs] I have no idea. I guess I just think a lot. I'm pretty good at analyzing stuff, and I don't speak unless I feel like I'm pretty knowledgeable on the subject.
Speaking of old ways, you often go with a visor instead of the hat.
The hat's only for practice rounds. I whip out the visor in tournament play. I started wearing it in high school.
How about a mentor? Is there one person who has influenced you the most over your career?
Jim Flick was a coach of mine when I started to get serious about golf. My dad took me down there to the Kingdom, in Carlsbad, and I worked with Jim from the time I was 11 until he died, probably when I was 17. At a young age, I was very, very fortunate to learn from one of the best coaches ever, someone who had experience you could definitely not replace.
How about someone you look up to on Tour?
I've always been a fan of Phil, but I don't look at any Tour player as a mentor because I'm trying to beat everybody. But I think there are certain things you can learn from every player out here. There's a reason why they're out here: They do something very well. And if you look at the top of the world rankings, a lot of those guys do different things well. I think you can learn from everybody. There's people who are more open about what they do than others, and I ask a bunch of questions. But I just kind of learn by watching.
You're a California guy who went to the University of Texas, so Dodgers baseball or Longhorns football —which is more important to you?
Oh, God. I'm gonna get grief for this, but Dodgers baseball all day! I've been a Dodger fan since I was three, and I still keep up, watching games while I'm on the road.
What was harder to take? The Dodgers tanking in two successive World Series, or your playoff loss to Poulter in Houston?
The playoff loss was way harder. [Laughs] I will always take my personal defeats as a little bit tougher than watching baseball on television.