Bubba Watson a 'head case' as he plays U.S. Open under trying circumstances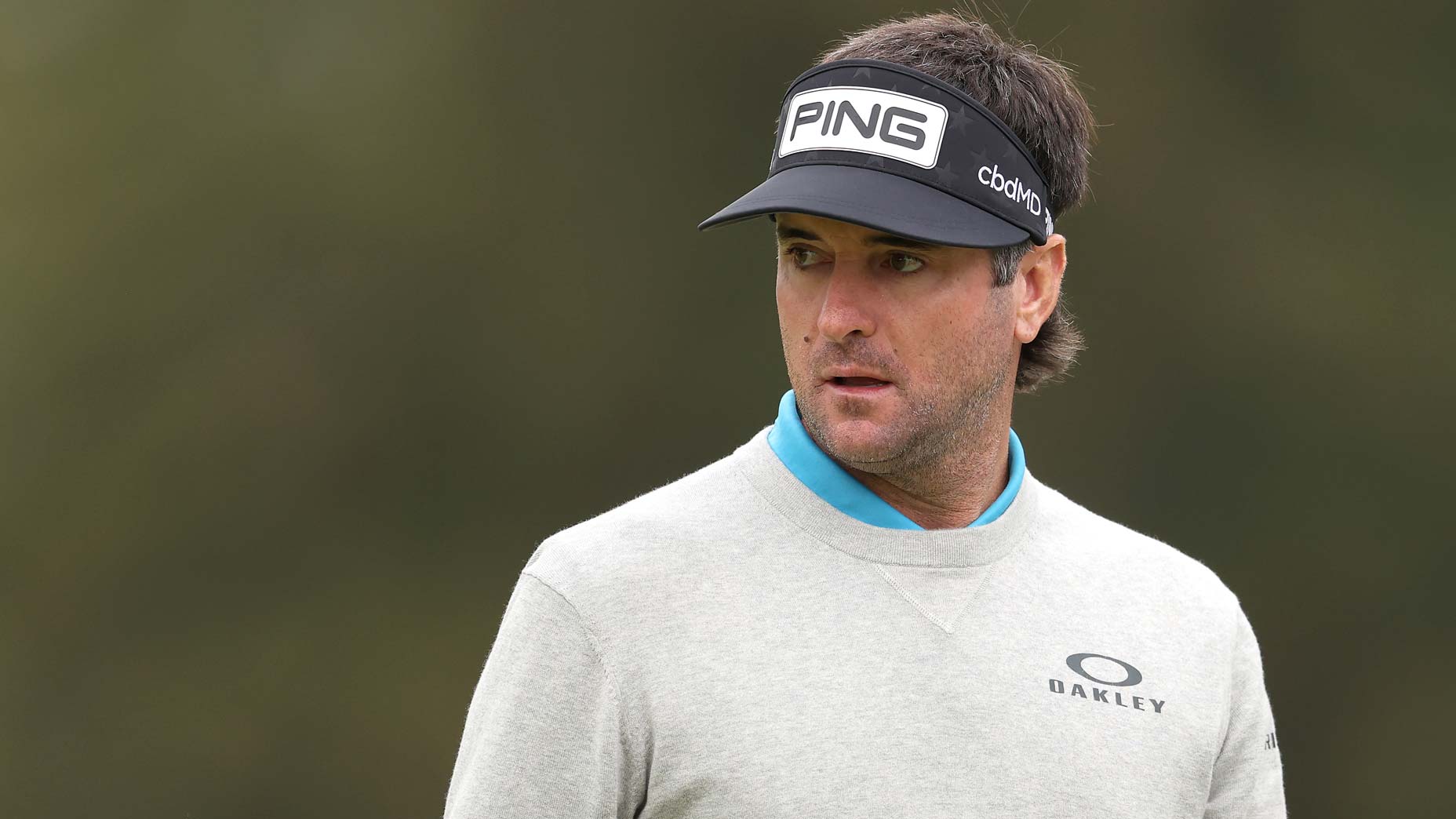 Getty Images
A gripe about professional athletes, fairly or not, revolves around their lack of authenticity in interviews. Using too much "coach speak," if you will.
The fact of the matter is everyone yearns to understand their favorite athletes. And not just on the court or inside the ropes, but on a human level, in a way that's universally understood. We may never be able to relate to athletes when it comes to money or fame, but we can all understand the shared experience of being human.
After battling a brutish version of Winged Foot during the second round of the U.S. Open, Bubba Watson gave an analysis on himself that many can relate to. Especially those of us who devote hours upon hours to hitting and chasing a little white ball.
"I'm still a head case," Watson said. "I'm letting everybody know I'm a head case."
Why would a player who just carded the best round of the morning wave — a one-under 69 that moved him to one over for the week and very much in contention — declare himself a head case? It makes sense when you look past the surface, to the human level.
Watson's hometown, Pensacola, Fla., was just pummeled by Hurricane Sally. The storm left chaos in its wake, doing an estimated $29 million worth of damage and leaving many without power. Watson's family is one of the lucky ones, having a generator on their property to keep the lights on, and they've opened their doors to their less-fortunate friends in this time of need.
"When I get back, we'll assess how we can help, how we can help as the Watson family, how I can help a community that's helped me so much," Watson said. "Golf is golf and life is more important than that."
So despite the stellar play this morning, Watson's mind was (and still is) on other, more important, things. He was ready to go at a moment's notice, but after his stellar second round, he'll be around to battle the course — and his emotions — through the weekend.
"My focus was I had my plane ready to go home today just in case because I wanted to get home and be with the family and be with the community," he said. "But now I'll have to cancel the flight. So that's a good problem to have, I guess, cancel the flight and be home late Sunday night hopefully."
Even in a year where the gap between the haves and the have-nots has become more starkly apparent than ever, Watson reminds us that we're all human. It's a shared experience that everyone from Bubba Watson to Bubba Gump can understand.