Dewar's made a special U.S. Open scotch whisky — here's what it tastes like
Courtesy
Personally, I always like drinking whisky that gives me a sense of time and place. This week, that means reaching for the official whisky of the U.S. Open: Dewar's 19-year-old "The Champions Edition," a commemorative blend crafted especially for the 2021 U.S. Open.
The Background
Blended by Master blender Stephanie Macleod, who I had the pleasure of speaking with last year, the expression is laced with symbolism: The 19 age statement (which, for whisky newbies, means the youngest whisky in the bottle is at least 19 years old) is a nod to golf's 19th hole. It's also a blend of multiple different whiskies, married together in one cask, which serves as a reflection of the contests slogan ("From many, one") and the cask that it has been aged in is a first-fill American Bourbon, meant to represent the U.S. national championship.
And finally, there's the box itself, which features an image of the iconic U.S. Open trophy. The winner on Sunday will get a bottle of the stuff, which will be icing on the cake of a prize well deserved.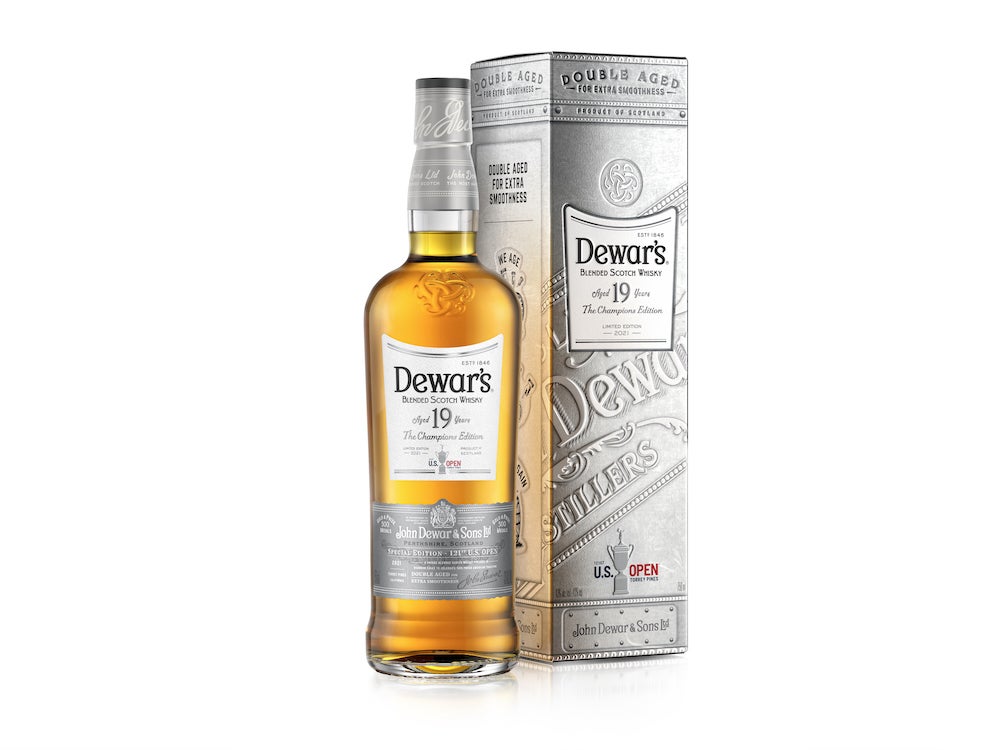 The taste
Alright, as for the essential question: What does it taste like?
I'm enjoying a dram literally as I write this sentence so I can confirm I get notes of…
*takes sip*
Vanilla and honey, with some rich toffy on the back end. The vanilla comes through most apparently, at least to me, but the overall sweetness lingers enjoyably. In all, it's an easy-sipping and surprisingly sweet spirit to contrast the brutal, nasty rough wrecking scorecards at the 2021 U.S. Open
You can pick up a bottle of Dewar's 19-year-old U.S. Open edition for yourself right here.
Golf Magazine
Subscribe To The Magazine
Subscribe