The difficult 'calibration' drill this PGA Tour coach uses with his players
Luke Kerr-Dineen
OWINGS MILLS, Md. — You've got a few minutes before your round, so mosey over to the putting green, drop a few balls down, and roll them across the green half-heartedly. You repeat for a few minutes before heading to the course and wondering why you're not making more putts.
See how pros practice, and it'll quickly become clear.
On Tuesday at the BMW Championship, putting coach Stephen Sweeney, who works with the likes of Shane Lowry and Joaquin Niemann (and who you can follow on Instagram right here), was setting up the kind of drill that would give golfers nightmares — but would work wonders for their putting. Here's how it works.
First, Sweeney sets up a series of plastic hole markers. The first hole is situated at five feet; then it jumps to 15 feet and continues every five feet up to 40 feet. You can see the setup in the photo above.
The plastic holes range in size: The five-foot marker is the same size as a regular hole; the longest one is "about the size of a pizza", Sweeney says. The holes get proportionally bigger because the putt is longer, but all represent the same margin for error. You probably don't have these same plastic holes before, but you can recreate your holes using golf tees.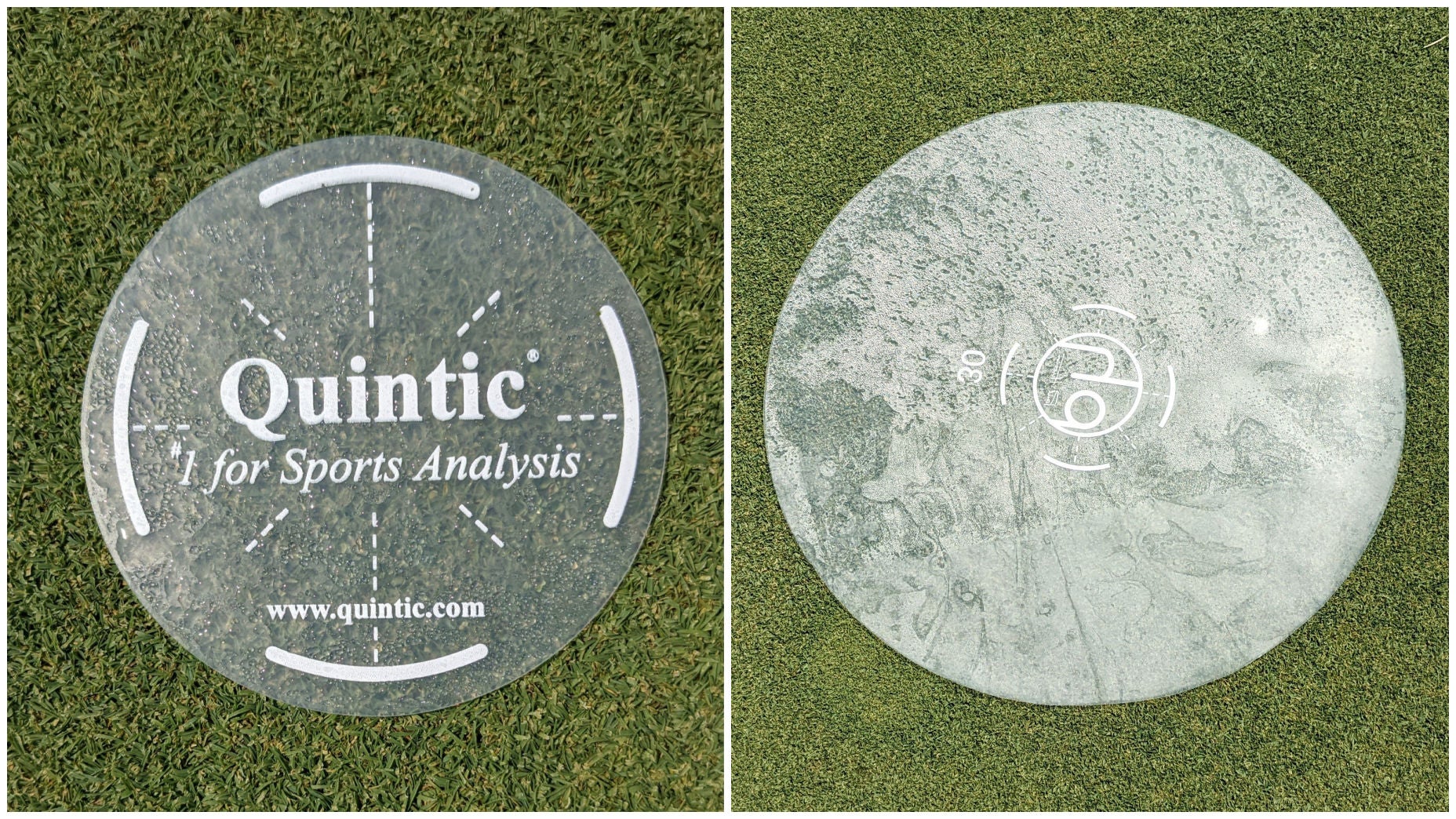 The goal is simply putting to each of them. You can do it as a ladder drill (meaning you start putting to the short one then work progressively up) or simply randomize it. If your ball rolls past the plastic marker as it inevitably will, step off the distance, put the ball next to a real hole, and practice holing out.
So, if you hit your five-footer two feet past the hole, don't just pick up your ball. Set up a two-footer at the hole and knock it in.
The drill, Sweeney says, does two things: Helps you hone-in on your distance control and dials-in your green reading.
"It's absolutely about getting calibrated," he says. "You'll get feedback so you'll be able to identify the areas where you need to improve."
It's not easy, because practicing like a professional golfer isn't meant to be. But it'll be worth it.