How PGA Championship leader Mito Pereira fixed his putting
Getty Images
TULSA, Okla. — Almost exactly three years ago, Mito Pereira played in his first major. He lost more than two strokes on the greens, shot 77 on Thursday, and went home on Friday.
In his first major start since, Pereira comes into the final round of the 2022 PGA Championship having gained more than seven strokes on his competitors on the greens, leading the field in putting, and holding a three-shot lead.
How did he get there? It started with a call to putting coach Stephen Sweeney, who works with Shane Lowry and Pereira's compatriot, Joaquin Niemann, among others. He was winless on the Korn Ferry Tour at the time, and tired of his performance on the greens which was streaky at best.
"I just had so many irregular weeks when I'm putting," Pereira said.
Seeking more consistency, the two got to work. Pereira came to Sweeney with a recently adopted claw putting grip in the style of Tommy Fleetwood. He liked how it felt, but the specific style was creating problems in his technique.
"A lot of the initial work was based around the grip," Sweeney says. "He used to have quite a strong, claw underneath grip, which would cause his right arm to rotate and shut the face."
Seeing too many putts miss left, Sweeney moved Pereira's hand more into a "saw claw" position, similar to Justin Rose and Collin Morikawa. With his trail hand more on top of the grip, it matched his full swing tendencies and neutralizes his tendency to shut the clubface.
"Now he's moving the putter more with his torso, and keeping the face more neutral," he says.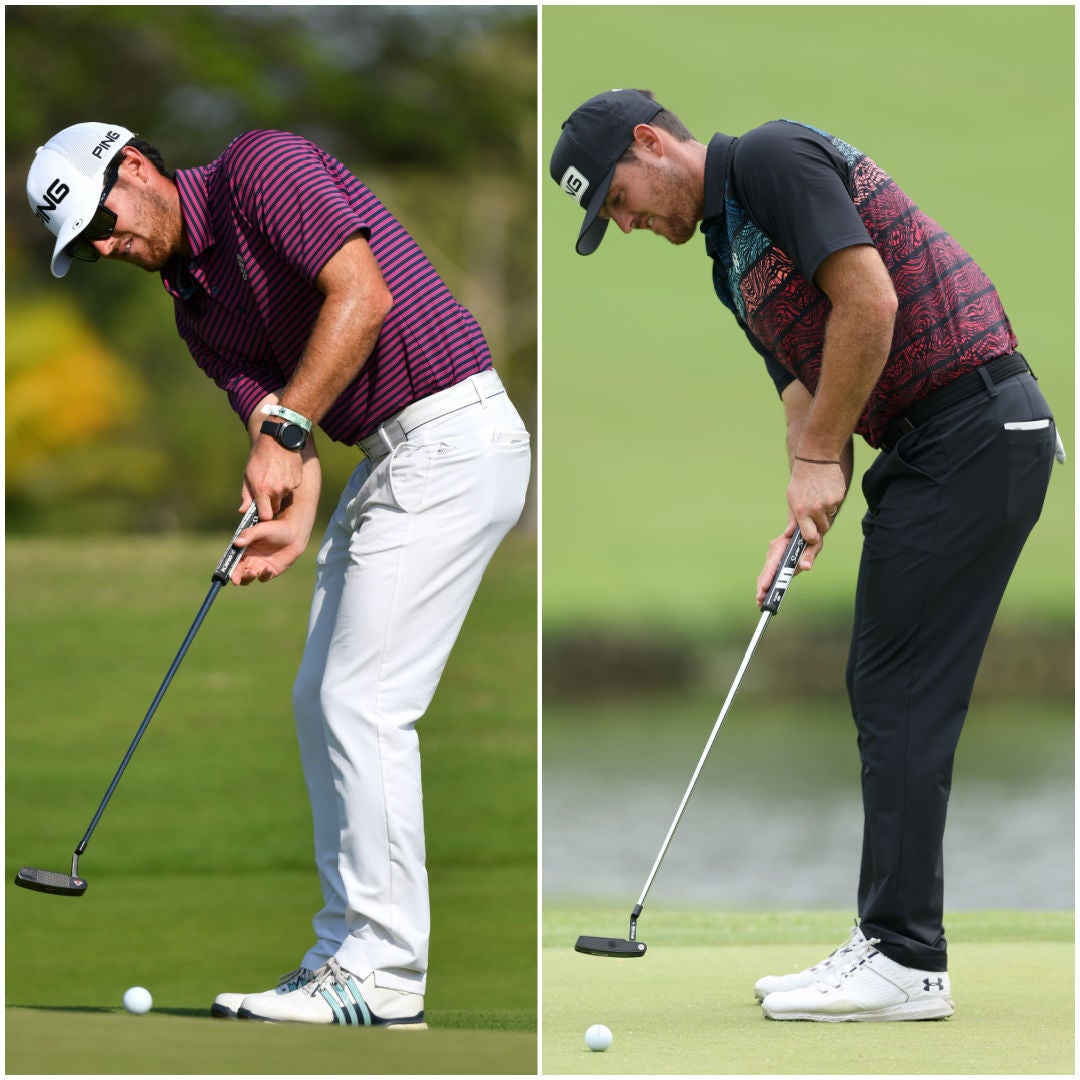 Pereira made some small equipment switches along the way: Moving from a Toulon Anser-style blade to a PING PLD Anser putter. He also switched away from a heavier, BGT Stability Shaft and into a lighter steel shaft, which complemented his ability to let his torso power his putting stroke.
With his technique in a good place, now the pair work mostly on speed control. Early during tournaments, Sweeney and Pereira will practice a distance control ladder drill, working backwards form 15 feet to 45. During competitive rounds, the pair spend the early part of their warmup session checking up on the "basics," Sweeney says, like setup and working on the start line of his putts using putting gates. He'll end practicing with longer putts, then head to the range.
"He'll just putt with a couple of balls, no training. It's really just feel," Sweeney says. "I think it's very important for his last putts before he goes to the golf course be nothing to do with something technical."
The bad weeks still come, but they're fewer and farther between these days. As for what he's thinking with his putting this week? He's keeping it simple. He wants to make sure his right arm structure is in the spot he wants it at setup, that his tempo remains the same on every stroke, no matter how long or short the putt may be.
"I try to do the same rhythm every time, on every putt," Pereira says.
No doubt Pereira's putter has run hot his first three days. But hot putters are forged with sweat and steel. The putter will cool — they all do at some point. But when it does, it'll be a symbol of the hard work that went into it. And, perhaps, even a new piece of hardware to show for it.