2 things that make playing golf 'easier', according to Lee Westwood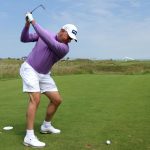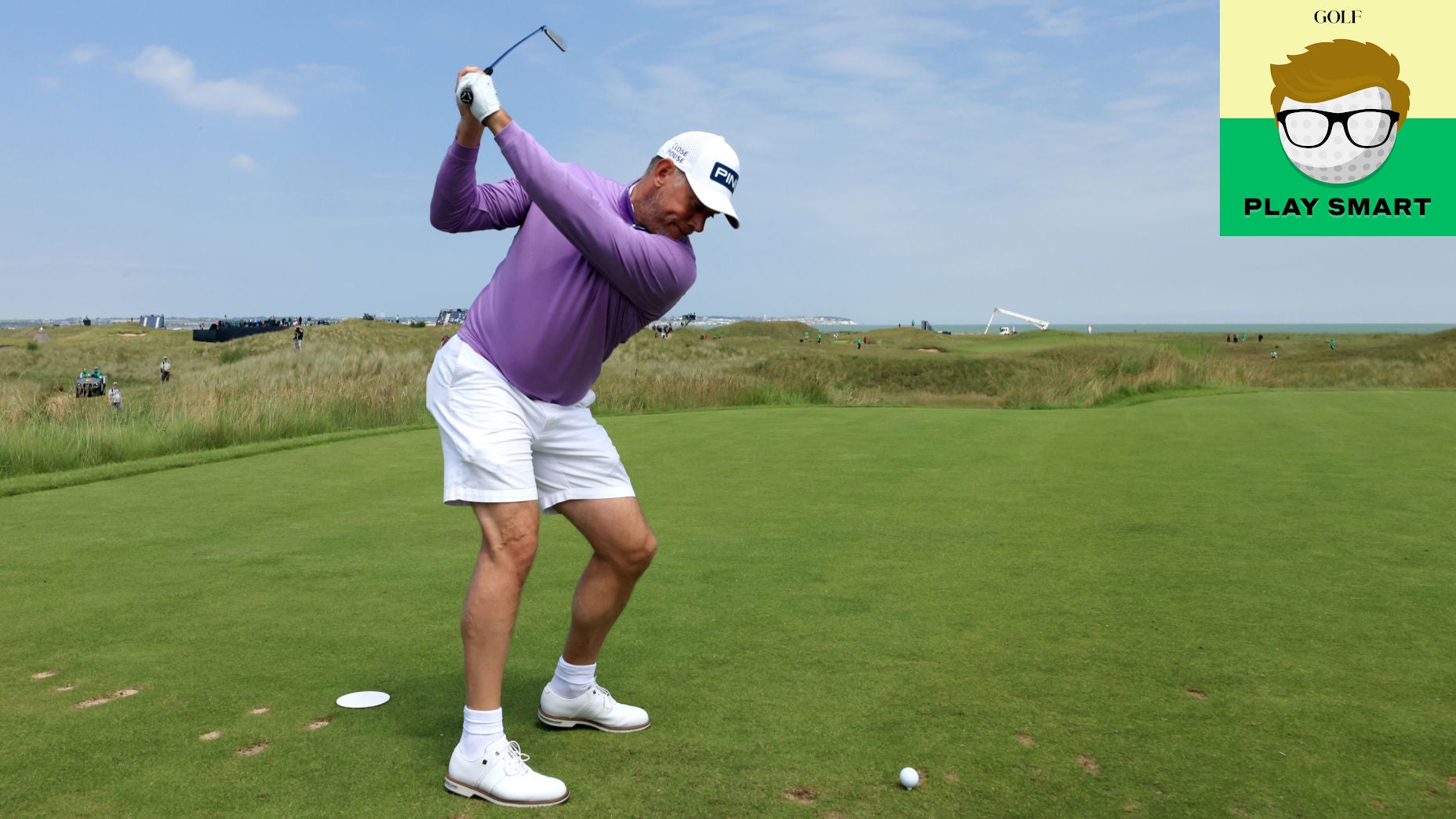 Getty Images
Welcome to Play Smart, a game-improvement column that drops every Monday, Wednesday and Friday from Game Improvement Editor Luke Kerr-Dineen to help you play smarter, better golf.
In 1993, Lee Westwood turned professional, and set into motion a professional golf career that spanned almost 30 years, 44 professional wins, 10 Ryder Cups, and more than $30 million in earnings. He's making his 88th major championship start this week at Royal St. George's. If he doesn't collect the Claret Jug, he'll hold the record for most major starts without a victory.
That perhaps seems like a back-handed compliment — after all, a player of Westwood deserves a major to his name — but Westwood sees it as a testament to his longevity.
"That's nice, that record" he says. "It shows I've been a good player for a long, long time. There's not many people who have played in as many major championships as me."
And he's right. Players have come and gone in droves over the course of Westwood's career. Along the way he's learned a few things, which he shared ahead of the Open Championship on Wednesday …
All of our market picks are independently selected and curated by the editorial team. If you buy a linked product, GOLF.COM may earn a fee. Pricing may vary.
Swing Evaluation for GOLF.com Readers!
Ready to jump in and start your GOLFTEC Journey? Fill out this form to book a swing evaluation or club fitting! A local GOLFTEC Coach will contact you to discuss your game and goals.
Book your swing evaluation
1. Think long-term with your health
Working out, for so many people, isn't the most fun or convenient way for them to spend their time. And so they often don't. They don't bother paying attention to their body when they're young. But that's one of the biggest mistakes you can make, says Westwood, and it'll only make playing golf harder as you get older.
While taking care of your body at any age is a good idea, building good habits with your body earlier will pay dividends down the road. For Westwood, it was the moment Tiger Woods arrived on the scene that served as his reality check.
"The players that wanted to get ahead of the game sort of looked to [Tiger] and focused on working out more 20 years ago," he said. "You're seeing the benefits of that now … it's not a 'I've been working out for six months and this is a quick-fix' thing.'"
It's that long-term thinking, Westwood says, that prevents injury and other health issues before they even arise, so you can play good golf for longer.
"This is a long-term thing with the likes of myself and Phil, Stewart Cink; look at Bernhard Langer. He's playing well into his 60s because he looked after himself 30 years ago, not because he started going in the gym three weeks ago," he says.
"My generation, mine and Phil's generation, are now reaping the benefits of the hard work for the last 20 years, analyzing movements in the swing and working on injury prevention to those parts of the body that get injured."
If you're looking for motivation to start taking care of your body, don't wait around. Put in the work now, and you'll thank yourself later on.
2. Don't take it too seriously
The second-part of Westwood's good-golf formula is a mindset shift that he only adopted in recent years: Not taking golf too seriously.
"Stay down the left, belt it, hopefully find it, knock it on, give myself a birdie chance," Westwood says, describing the approach he'll take to the first hole. "I really don't overanalyze it and overthink it and think too much about it anymore. Hit it, find it and hit it again."
When he was younger, Westwood said he used to fret and overanalyze every shot, but over time, he's adopted a more laid-back attitude. He's seen it all before at this point, he says, which means he doesn't fear bad shots as much as he used to. It's just golf, after all. Once you accept that, you'll surprised about how much easier the game becomes.
"The more you play, the easier it gets," he says. "I think when you get to our age, we maybe don't treat it as seriously as we once did. It's easy to play golf when you're a little bit more flippant about it and see it for what it is, getting a small ball in a small hole."
Golf Magazine
Subscribe To The Magazine
Subscribe