How to check your ball position and improve your consistency, in 3 steps
GOLFTEC
Ball position — it's really important! Just ask Lee Trevino. The good news is that it's really easy to check, as our friends at GOLFTEC outline. All you need is a golf ball, and a club or alignment rod, placed perpendicular
You can watch it in the video below, or scroll down for a quick summery.
1. Driver
With your golf ball and alignment rod in place, take a stance that's shoulder-width apart, making sure your left heel is flush to the alignment aid on the ground.
A ball position forward in your stance helps you hit up on the golf ball, with the low point of the swing for most golfers actually occurring behind the golf ball.
2. Fairway wood
Your fairway wood should still be up in your stance, but slightly less so. Your lead foot should be about a clubhead's width outside the stick on the ground. That small adjustment brings the low point of most golfers' swings slightly in front of the ball, which helps you make a level-to-down strike on the ball.
3. Wedges and Irons
And for wedges and irons? The stick should be in the middle of your stance. This pulls the low point of your swing notably in front of the ball, which will help you make a descending blow onto the golf ball with lots of backspin.
Book your own swing evaluation at GOLFTEC below.
All of our market picks are independently selected and curated by the editorial team. If you buy a linked product, GOLF.COM may earn a fee. Pricing may vary.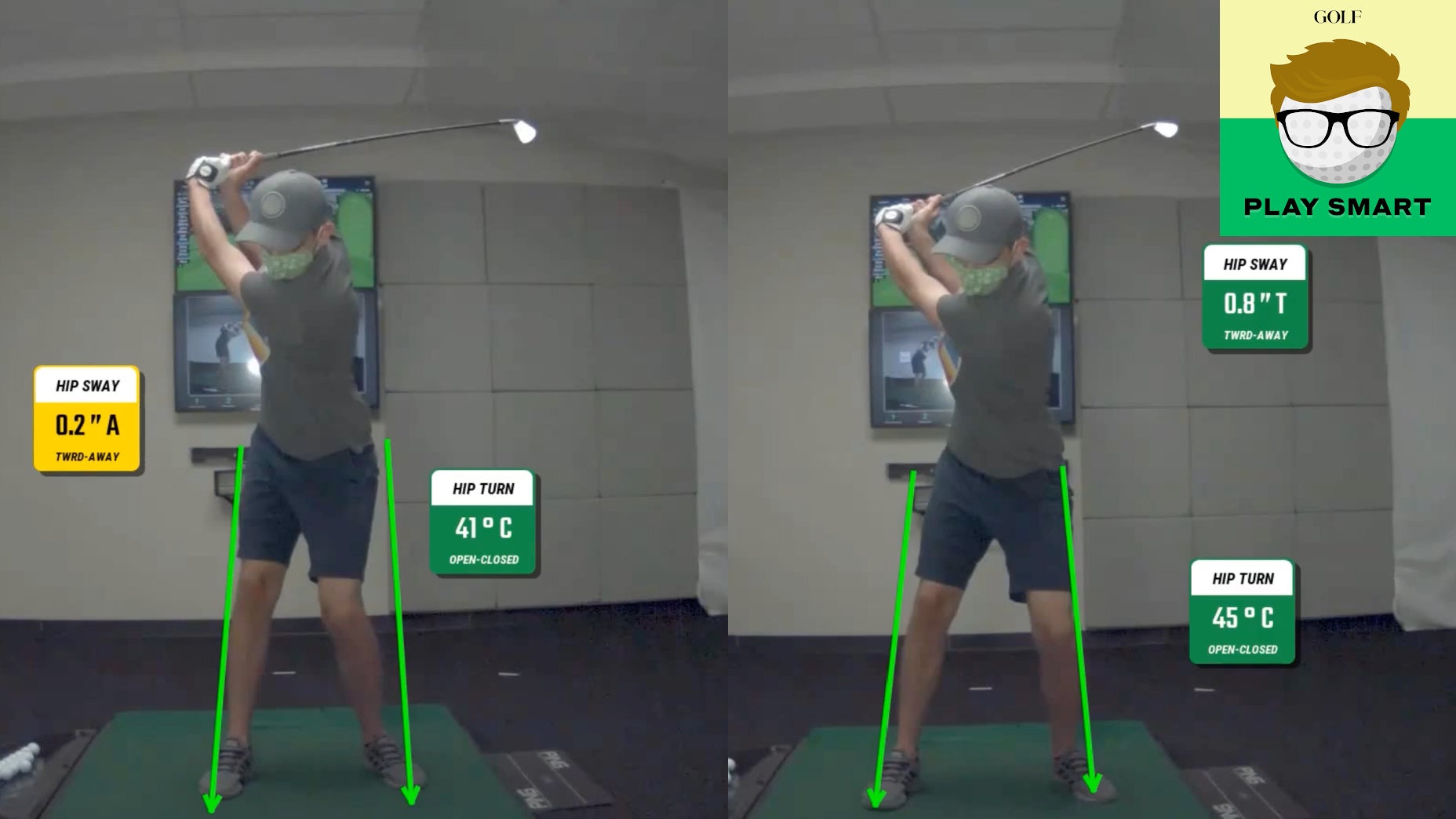 Try OptiMotion at a GolfTec near you
Fill out this form to book a swing evaluation or club fitting and begin your journey to better golf.
Book your swing evaluation today