A practice setup that helps solve 3 different problems all at once
GOLFTEC
If there's one thing that professional golfers do a lot better than the rest of us, it's practicing. Pro golfers are really good at practicing in a way that actually makes them better; amateur golfers are really good at practicing in a way that can most of the time be best described as a waste of time.
But practicing productively doesn't need to be a heavy lift.
This drill comes from GOLFTEC Coach Nathan Morris (who can book a swing evaluation at your local GOLFTEC right here, by the way), and all you need is two headcovers and a towel.
First, place the two headcovers on either side of the golf ball.
One headcover should be between you and the golf ball, running parallel to your target line. Use this as an alignment aid, making sure your clubface, feet and shoulders are square to it.
The other headcover should be outside of the golf ball, pointing to the right of your target. This will form an obstruction which will prevent you from swinging over the top, and encouraging a more in-to-out-path.
A towel a few inches behind the ball, which will help you hit down on the golf ball for better contact.
That's what productive practice looks like. It helps you engrain the correct technique, and gives you feedback when you don't.
All of our market picks are independently selected and curated by the editorial team. If you buy a linked product, GOLF.COM may earn a fee. Pricing may vary.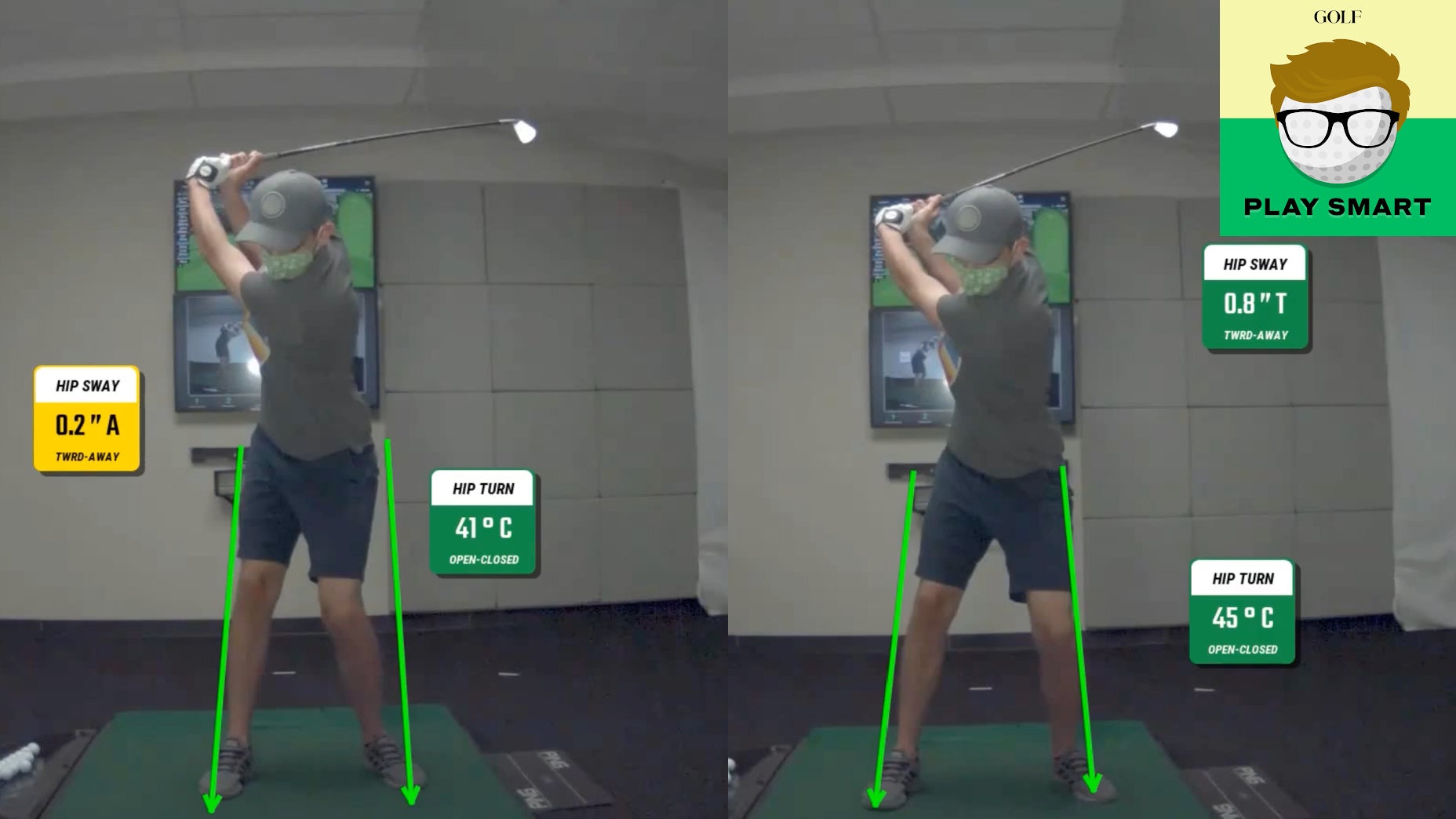 Try OptiMotion at a GolfTec near you
Fill out this form to book a swing evaluation or club fitting and begin your journey to better golf.
Book your swing evaluation today