Use this formula to fix one of the most common mistakes golfers make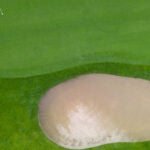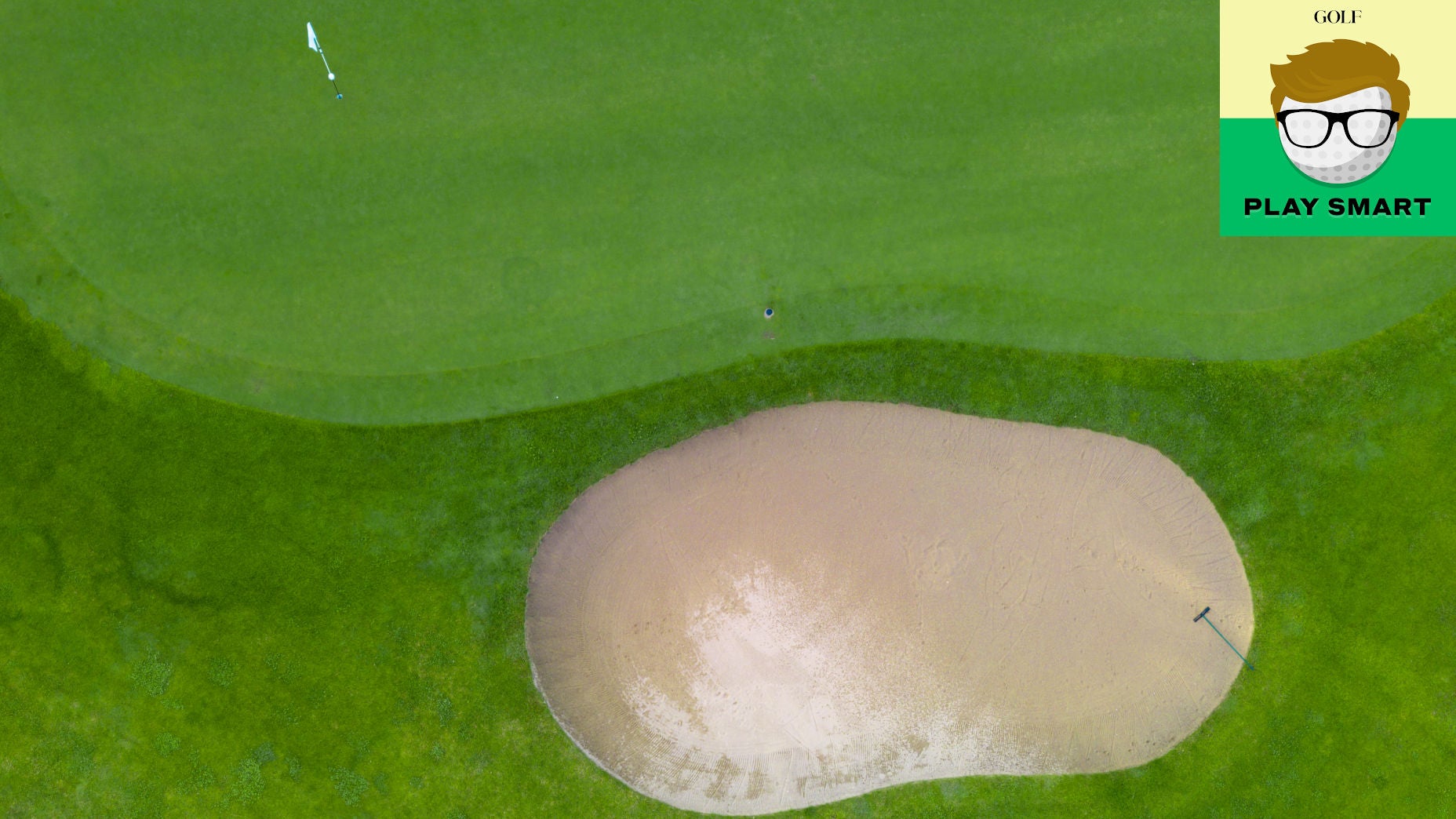 GOLF.com
Welcome to Play Smart, a game-improvement column that drops every Monday, Wednesday and Friday from Game Improvement Editor Luke Kerr-Dineen to help raise your golf IQ and play smarter, better golf.
You may struggle to keep your drives in the fairway, or your irons on the green, but there's one thing golfers tend to do very consistently: They're very reliable when it comes to missing the ball short of their intended target.
There's a few different reasons for this. A large part can be chalked up to inconsistent contact: When you hit the ball fat, for instance, or too far out on the toe, that's obviously going to take yardage off your stock shot. Plus there's the fact that golfers tend to under-club, another major factor contributing to shots that finish short of their goal.
But it doesn't need to be this way!
Why golfers miss short
Golfers' tendency to miss short is exacerbated when the pin is at the front of the green. Golfers tend to play to the shorter yardage, miss the green entirely and leave themselves short-sided with some hard work left to save par.
Missing the green makes the miss particularly obvious, but it turns out this problem isn't confined to when the pin is at the front of the green. It's also present when the pin is in the middle of the green, as Scott Fawcett highlighted during his recent presentation at the GOLF Top 100 Teachers Summit.
"How few balls are behind both of those pins?" Fawcett asked, pointing at a side-by-side graphic of different hole locations from the 13th hole at Riviera which you can watch below. "Not many."
He continued:
"This is because everybody, tour players included, are playing for that perfect, 80th percentile shot. If i hit my 8-iron 165 yards I will never accidentally hit it 175 yards. That ain't happening. I'll hit it 155 yards a whole bunch, though."
A formula to fix it
The root of the problem, Fawcett went on to say, is that players of all levels, from the tour down to the the recreational ranks, is that players play the yardage based on their very best shots, rather than their average ones. When you're on the golf course, it doesn't necessarily matter how far you hit it; what matters the most is knowing how far you hit it. That way you can plan for it.
It doesn't even take long to find out, Fawcett says. Here's how to do it:
"Take your players and have them hit however many balls you want to," he says. "Drop the 25 percent shortest, average the rest, and that's how far you hit your clubs. Even at the tour level it will be within a two or three yard [margin of error]."
You may be surprised at how much different your average shot is from your very best shot, but that's the point. Play to your average, Fawcett says, and you'll be better off for it.
"Everybody is playing for this perfect shot over and over and over again," he says, "instead of playing to your average shot."