Mizuno adds blue IP finish option to T22 wedge line
Ryan Barath
On the heels of releasing the Mizuno Pro 221 irons in a limited edition blue IP (ion plating) finish only a few weeks ago, Mizuno is giving those lucky golfers who snagged a set — or anyone looking for new wedges the opportunity to add some color to their bag with the blue IP T22 wedges.
This new finish becomes the fourth option available in the wedge line that also offers, Chrome, Denim copper, and an unplated raw version.
T22 Details
The T22 wedges from Mizuno are Grain Flow Forged from HD Boron which helps increase the grain density of the material for a solid, soft feel and also helps prolong the life of the grooves.
The grooves are what Mizuno calls CNC-milled Quad-Cut which means the width and depth vary depending on the loft of the wedge to maximize spin based on the speed of impact and the intended use of the loft. The wedges also feature smaller vertical Hydroflow Micro Grooves between the larger grooves to help shift water away from the impact area to increase friction the same way treads on a tire help push water away to gain traction.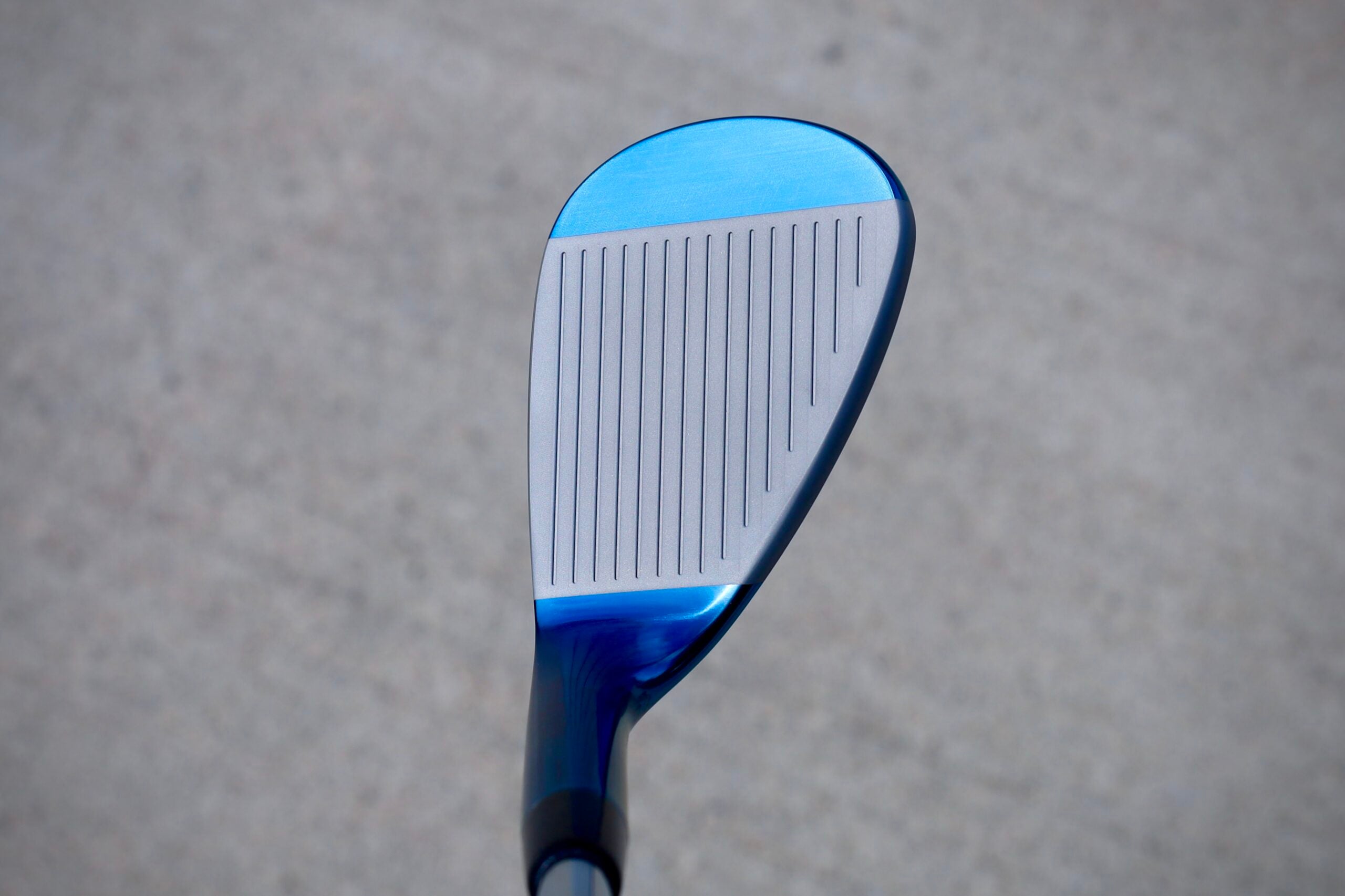 The T22 blue comes in all of the same grind options as the other finishes including the standard "S" with minimal sole grind for full and lower shots; a "D" designed with moderate heel and toe relief for moderate face manipulation; and a "C" with heavy heel and toe relief for skilled players who tend to play on firm course setups.
For the wedge wizards, an "X" with extreme heel and toe relief is designed to pick the ball clean from the tightest of lies
The blue finished Mizuno T22 wedges are now available for order, and priced at $159.99
Want to overhaul your bag for 2022? Find a fitting location near you at GOLF's affiliate company True Spec Golf. For more on the latest gear news and information, check out our latest Fully Equipped podcast below.