It's hot in Japan, but these genius Japanese gadgets keep you cool
Sean Zak
KAWAGOE, Japan — It didn't take long for me to realize why people in Japan use umbrellas all summer long, even on days with zero rain in the forecast. It's damn hot here. Humid, too. And it's only getting warmer.
The men's Olympic golf competition is over, and it felt like it was getting hotter each day. My screenshots would agree. The feels-like temp was 97 degrees during the first round. It was feels-like 99 degrees on Friday, 103 Saturday and 104 Sunday. Players normally didn't enjoy playing from the rough at Kasumigaseki Country Club, but that's where the shade was, at least. Justin Thomas was well out of contention, so no one really noticed how frequently he was incorporating a "sweat towel" under his hat.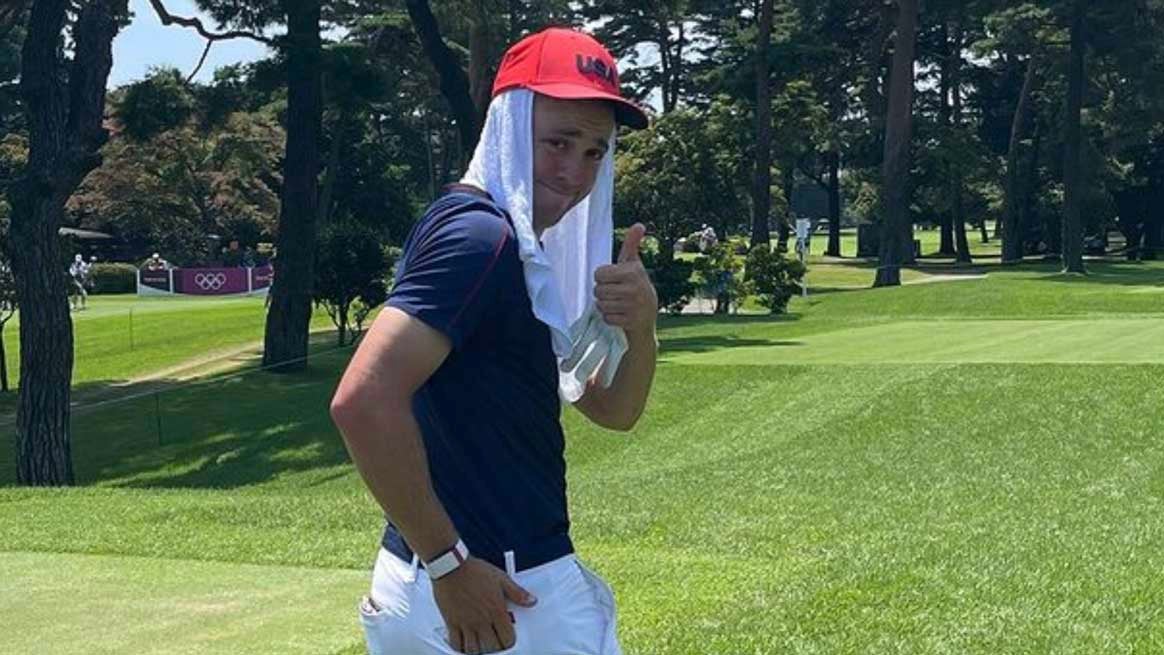 If players had paid much attention to their surroundings, they might have acted differently. There are actually quite a few genius cooling staples littered all over the course. You just have to look (and ask) around.
Shirt spray
Moments before Rory McIlroy teed off for his final round, the walking scorer for the group was dousing herself with a little handheld spray bottle. Upper body, lower body, underneath her shirt, too. The substance looked like water, and the colorless mist emanating from the bottle did nothing to contradict that guess. But what good could water do? I asked, and was pleasantly surprised to hear that this was not water. Nothing like it, actually.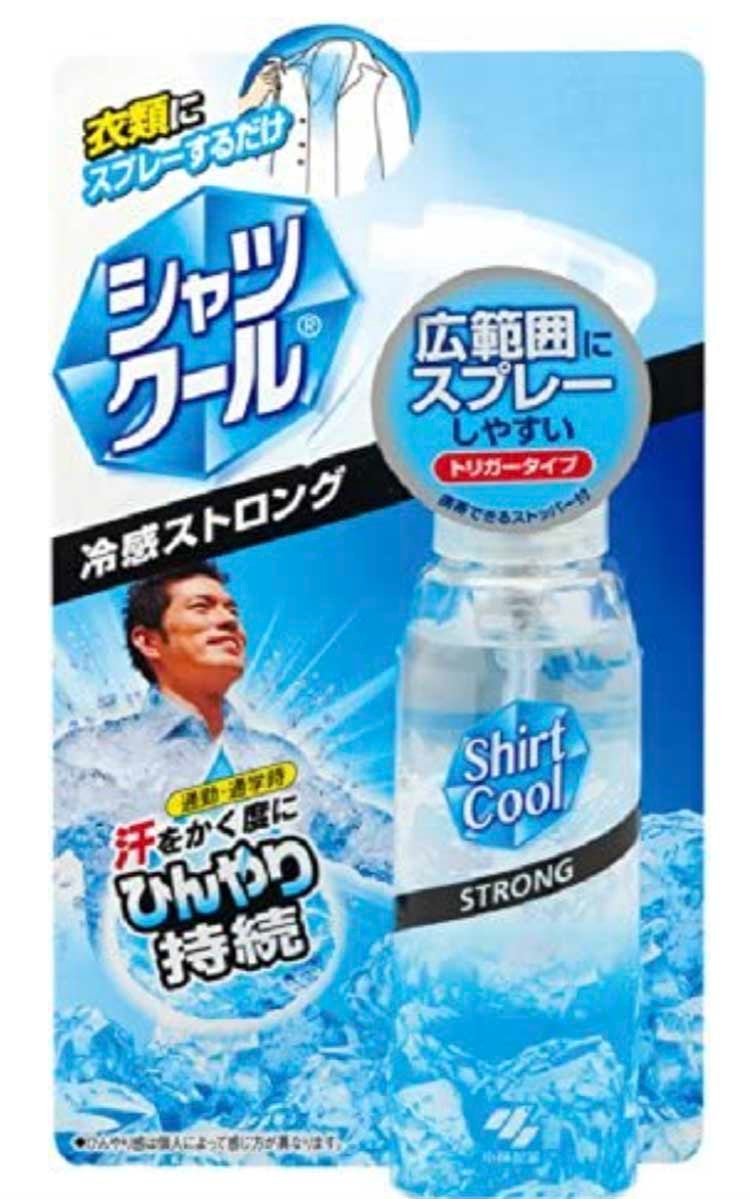 It was what the Japanese call Shirt Spray, a liquid that reacts to moisture with a cooling effect. The sun was truly smacking us around on the first tee, so who was I to not give it a try. Without hesitation, the scorer yanked my hat off my head and doused the inside panel that rests against the forehead. She was generous, and even offered some to Carla Reynolds, the golf press lead from Team Ireland.
"It's like a minty fresh feeling," Reynolds said. She couldn't be more right. That feeling your mouth gets after popping in a piece of Wrigley's Winterfresh? That's what I was feeling on my forehead. It was a bit of a stinging sensation that made me forget about the heat and sweat boiling up inside my hat. Brilliant stuff.
On-course misting fans
Now these might not necessarily surprise anyone, but the contraption is certainly impressive. Kasumigaseki Country Club has dozens of misting fans running constantly throughout the course. It's unclear if they are permanent or just an Olympics fixture, but they don't stop. Thirty seconds of air, then 30 seconds of mist. Endlessly.
To keep the jug of water cool, these bad boys are situated under trees throughout the course, so they've become little beacons worth visiting all over. Shade, plus mist? Sign me all the way up. Hopefully the men's competitors took advantage (and hopefully the women will). Gaby Lopez explained how distracting it can be if you're not playing well and the sun just keeps beating down on you. It's part of the reason why she went out and followed Carlos Ortiz throughout the weekend. To just sort of exist out there as a reminder to keep "pushing, pushing, pushing" despite the conditions.
Neck fans
Without a doubt my favorite of these cooling inventions is the neck fan, or "wearable fan" as the box says. The name couldn't be more perfect and accurate. It's a fan you wear around your neck, resting on your shoulders. I first saw these from afar in Ueno, where my hotel is, as a tour guide was wearing them during a mid-morning tour. From afar, they look suspiciously like over-ear headphones, which I felt was a curious thing for a tour guide to be wearing. Au contraire! A neck fan is a brilliant thing for a tour guide to be wearing, logging miles in the summer heat.
Then I saw some neck fans at the golf course. Getty photographer Mike Ehrmann bought one for himself, and also a vest fan for his torso. He graciously snagged one for me as well, and I understand the purpose. Just a little breeze keeps your face cool, keeps sweat from streaking down, and in this masked-up world, it keeps your skin from getting too sticky under the mask. Volunteers spend many hours out in those conditions, and a fully charged neck fan will apparently last up to 22 hours on its lowest setting. All-day protection indeed!
Cooling sheets
Finally, we have what might be the most practical item for Tour professionals. Cooling sheets are basically the exact opposite of the hand-warmers that skiers use in the winter. They are inactive inside their packaging, but once removed and applied to the skin, they really get going.
Peel the translucent layer off and slap it on any part of your body you would like cooled down. It could be the forehead of a toddler, or the back of your own neck. A media ops manager gifted me a set and I stuck it to the back of my neck. It's maybe the perfect spot, too. When the sun is high in the sky, the back of your neck is hit hard. These bad boys kept me cool Monday as I took in the women's practice round. According to the packaging, the cooling sensation can last for up to 10 hours. Mine didn't quite make it that long, but for the hour I was out on the course, it was an asset. Let's just leave it at that. I'm thankful to have another one to use tomorrow. The heat index is currently forecasted for 110 degrees.