Editor's Picks: 3 sweet cold-weather golf accessories to stay warm on the course
Courtesy
Unfortunately, the weather has turned for most golfers. Fortunately, there are ways to combat cool temperatures to extend your golf season. Gone are the days of wearing bulky layers you can barely swing in. Thanks to my favorite cold-weather golf accessories, I look forward to pulling my winter gear out of storage.
1. G-Tech Heated Pouch
For me, it all starts with the hands to warm up. Gloves are the traditional move, but we'll go that route in a moment. Do you know those pouches quarterbacks like Aaron Rodgers have their hands in between plays? It's the same one Dustin Johnson and Rory McIlroy used during the Ryder Cup. If it's tough enough for the gridiron, it's tough enough for you on the course. 
G-Tech Apparel's heated pouch might be the best accessory hanging from my bag once fall arrives. Slip this heated pouch around your waist and enjoy the warmth you need between shots. A long walk with your heated pouch gives a long walk with a putter a run for its money. This heated pouch will quickly become one of your favorite accessories, too.
All of our market picks are independently selected and curated by the editorial team. If you buy a linked product, GOLF.COM may earn a fee. Pricing may vary.
G-Tech Heated Pouch – GOLF Limited Edition
$145
The G-Tech heated pouch is the solution to keep not only your hands but your entire body warm throughout all playing conditions.  You've seen it around the waist of quarterbacks, hockey players and professional golfers. Why not yours? By specifically heating your hands you can create circulation that heats your core body temperature. Keep your hands warm and the rest will follow! A rechargeable battery slides in and out of the pouch and offers 12+ hours of consistent heat. It's water-resistant, too.  Extend your golf season with this limited-edition white or black G-Tech GOLF heated pouch.
Buy Now
View Product
2. FootJoy Winter Gloves
If you're a traditionalist, look no further than FootJoy's Winter Gloves. They are the go-to pair of gloves you should have ready when the seasons change over. Unlike other winter gloves, I find these unrestrictive throughout my swing. There's still a good amount of feel in them, too. 
Even if I'm not wearing them to play in, I often toss one on my opposite hand between shots. These should always be on stand-by.
WinterSof Pair
$23
This pair of winter gloves will keep your hands warm while enhancing your grip on the club.
Shop now
3. Rhoback Performance Hoodie
Hoodies are all the rage these days. The stigma is gone about wearing a hoodie on the course. It's time to move on from that argument. 
I recently added a Rhoback performance hoodie to my wardrobe and my only regret is not doing it sooner. Not only is this one of the best-looking hoodies in my closet, but it's also one of the most comfortable. This hoodie comes with an athletic fit that wraps around your body to provide a feeling like, well, it's part of your body. I couldn't get over how smooth it felt to play in. My fall golf outfits are assembled around my Rhoback hoodie. Don't overlook the Rhoback logo. It's hard to top that in the golf space.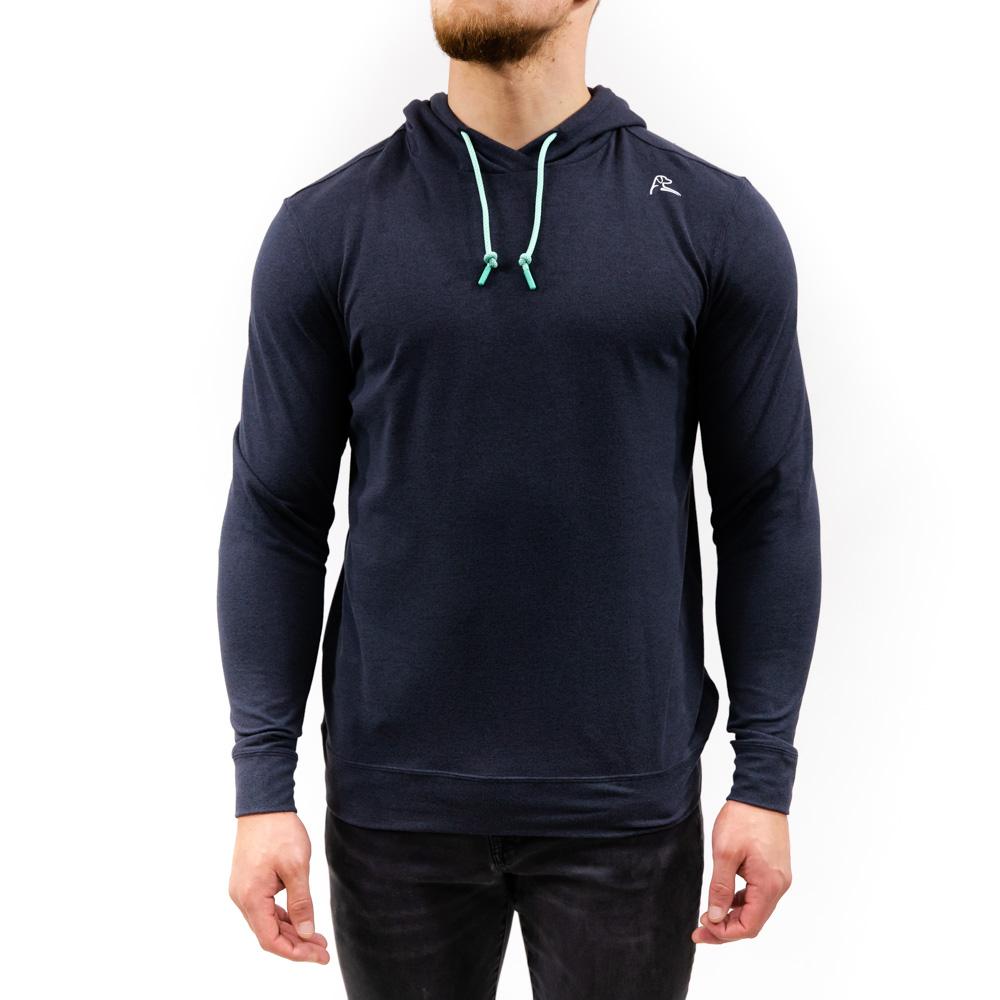 Rhoback Postgame Hoodie
$98
This performance hoodie is a great style for on or off course wear throughout the winter season.
Buy now