9 amazing aspects of Bryson DeChambeau's quarantine video
Instagram
The PGA Tour returned to our television screens Thursday morning but no video content will be better than the one shared by Bryson DeChambeau on Instagram.
DeChambeau posted a 15-minute montage of his life during quarantine, and while you should be sold on that tease alone, we'll expand. Here are the nine best things about Bryson's quarantine video.
1. Squirrel B-Roll
Kudos to Bryson's producer (unless it's him working behind the camera, too!) for snagging some squirrel b-roll and having the gall to actually place it IN the montage of what he's been up to. Was he in the backyard reading while a squirrel snatched birdfeed? Is this even at Bryson's house?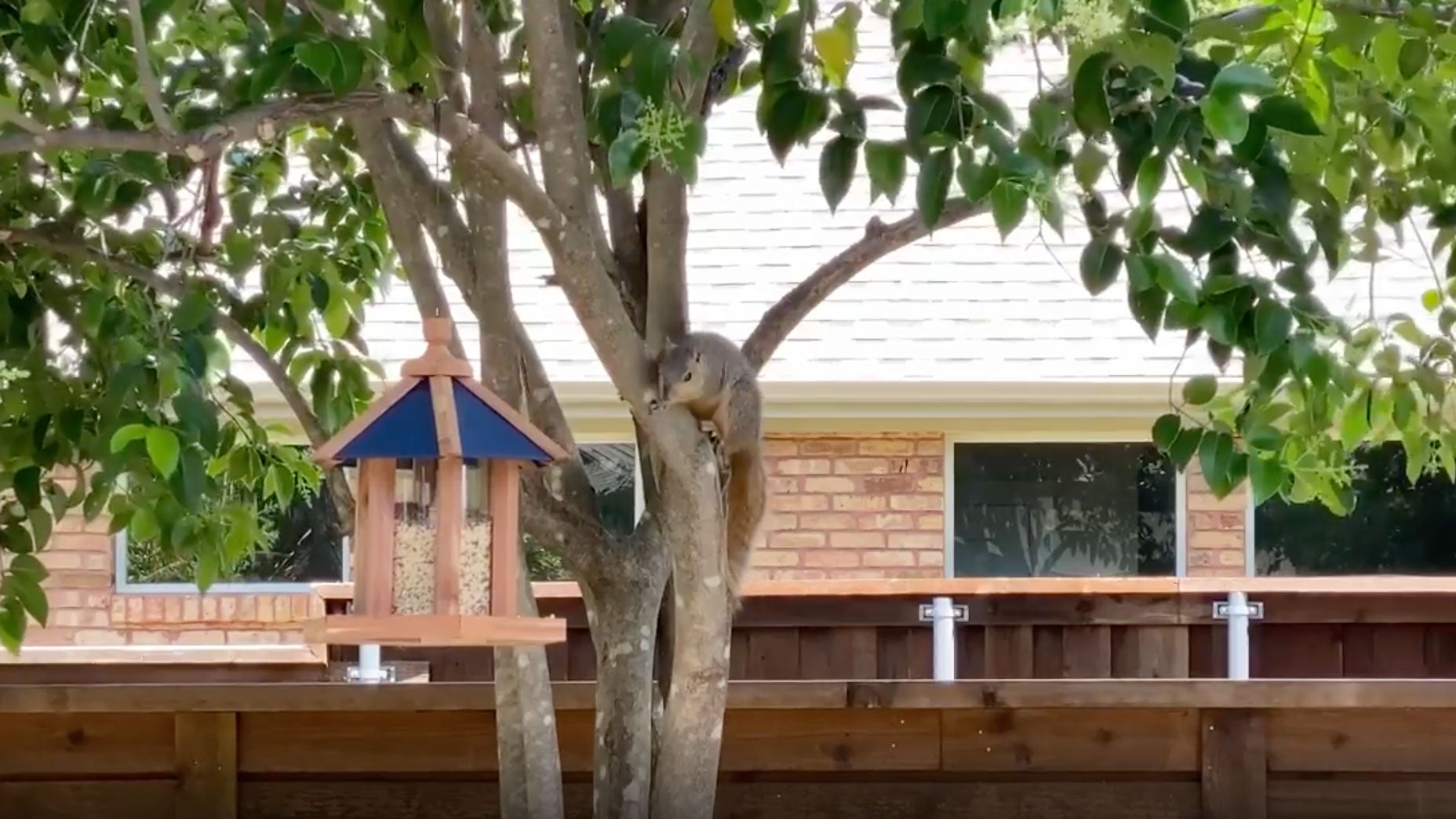 2. His flex
Realize first that this entire video is a flex. The house, the Bentley convertible, all of it. But beyond that, we knew what it was building to all along: more gains. Gains and Gains. DeChambeau has become golf's body builder. Not Joey D or some physio trainer. Nope! The No. 13 player in the world is our leader in all things muscle gain, and like any self-respecting body builder, he's gonna show it off.
3. Sponsorships? Check.
While many players perform their canned sponsorship obligations — a tweet here, Insta story there, maybe even a logo'd mask — Bryson wove his network of partners in and out of a cinematic short film! Bentley? Check. Puma? Check? Prime Fitness? Bose? Check and check.
4. The quotes
For a while this video felt innocent. Just all a bored Tour player was doing. And all of a sudden a mood-altering quote. "Not all storms come to disrupt your life, some come to clear a path." Is the storm the coronavirus? And what exactly is the path, then? Bryson doubles down with another quote later on: "Sometimes we're tested not to show our weaknesses but to discover our strengths." I'd call "transparency" one of Bryson's weaknesses at this point.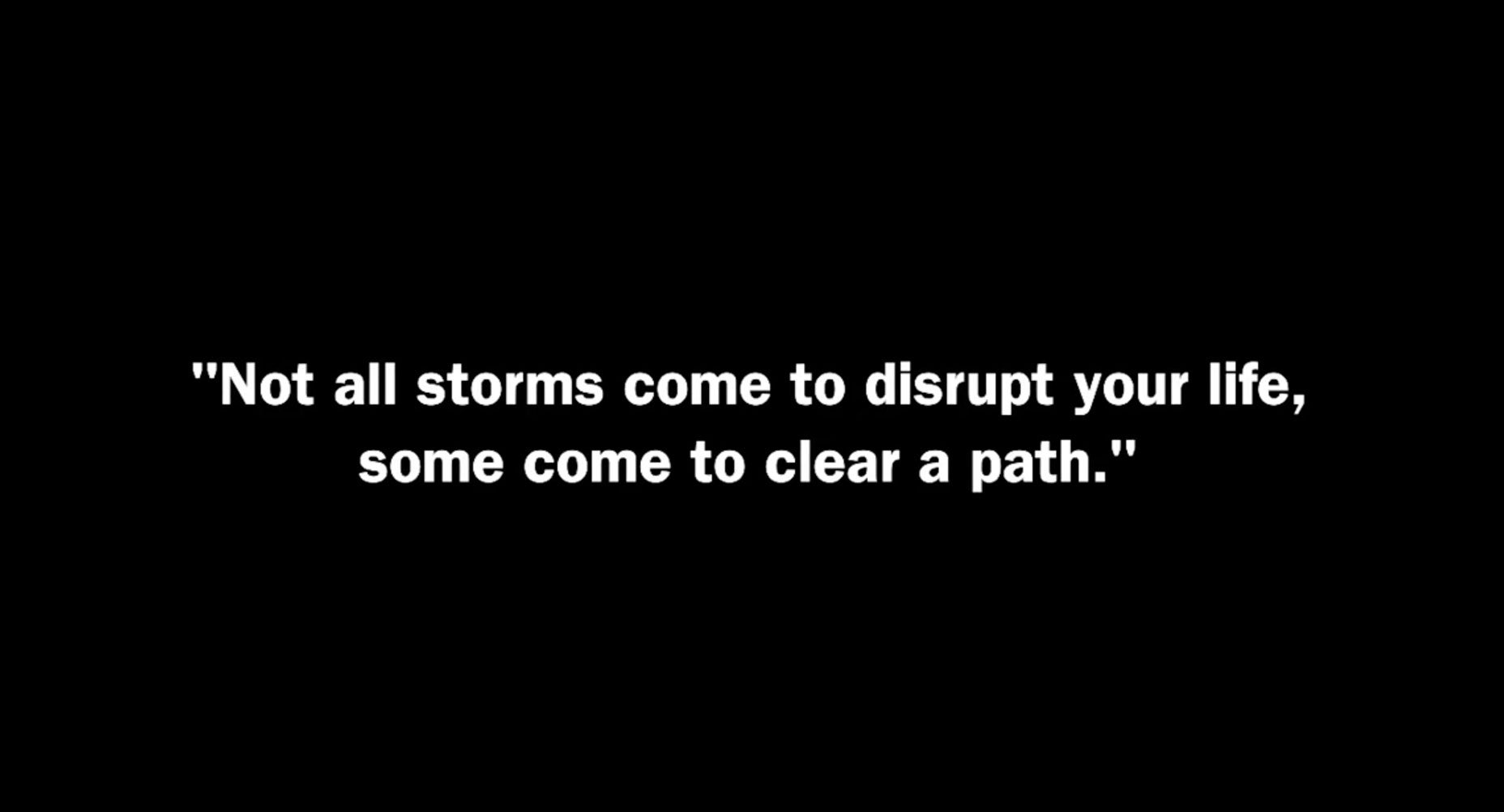 5. Bryson the storm watcher
When one intends to film oneself, alone, there is some inherent weirdness involved. Who else is in the room? Who agrees to press record whenever he asks? Who says "Yeah, open that front door and stare off into the darkness and wait for lightning." We don't know the answer to that question but it's certainly worth asking.
6. DeChambeau Course Design!
In the video, DeChambeau visits property that is apparently labeled "Skyline Oaks future property." We can only assume this would be a golf course property, but the area shown in the video is wildly sloped and nowhere near what a course looks like. We'll give him the benefit of time here. Bryson also made a visit to Dallas Limestone, for whatever that's worth.
7. Chris Como's epic living room lab…
While golf instruction and courses were shut down during the peak of the coronavirus spread, one of DeChambeau's coaches, Chris Como, sprang into action. Como turned his living room into a laboratory for analyzing swings. DeChambeau paid a visit, suited up with motion-sensor technology and apparently got dialed in.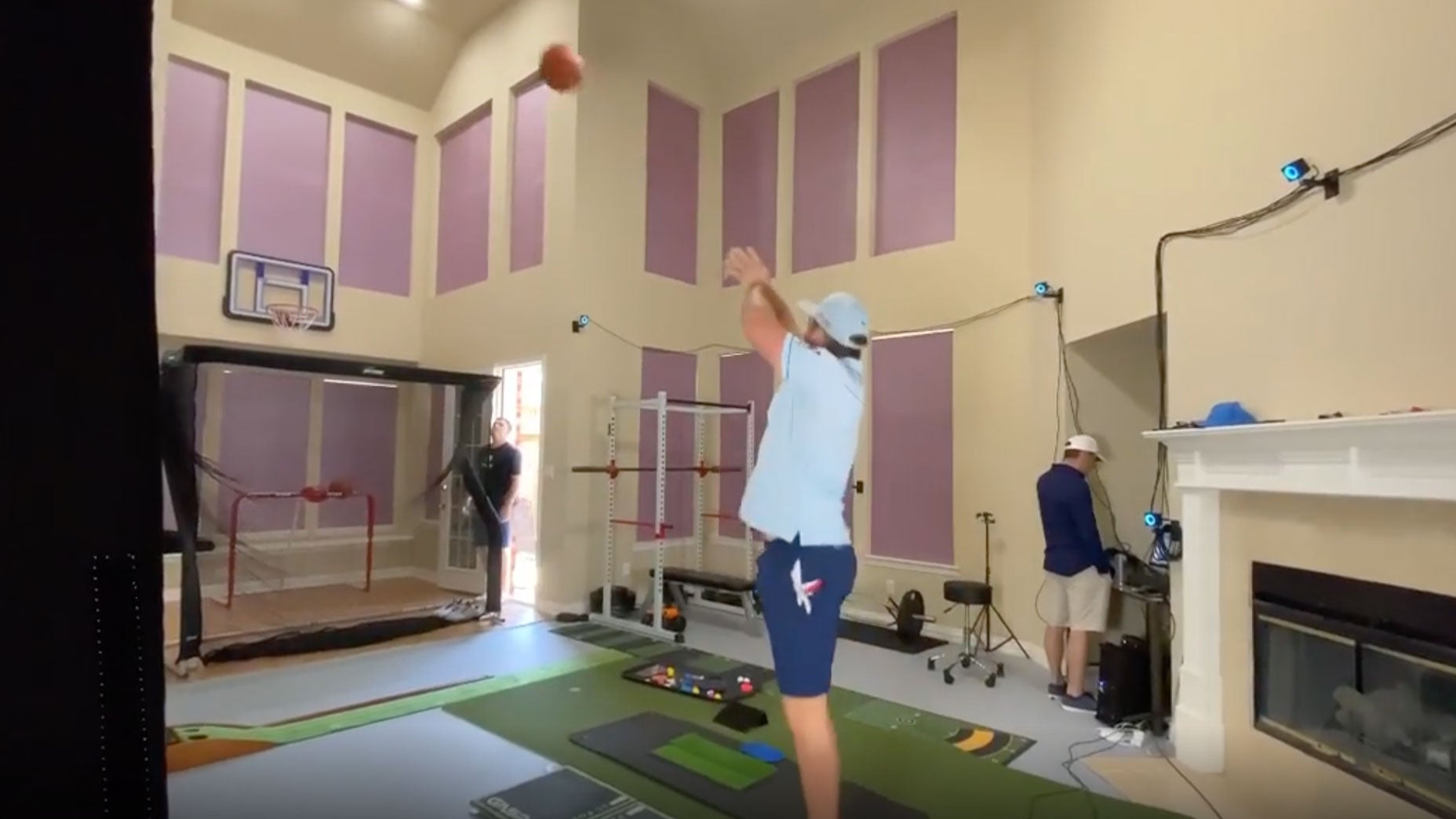 8. …and Bryson's jumpshot
We can only assume this took multiple takes to get a successful jumpshot recorded on camera, but the jumper looks fundamentally solid! Bryson's shoulders are above his hips, which are above his toes. His left elbow is bowed out a bit too much, but that seems to not bother his sound release. All in all, quite solid.
9. No masks!
The video marks the various days on which content was apparently captured. At no point is anyone in the video wearing masks. Now, this would be quite a nit-picking point to make, but one that some people are sure to take from it.