InsideGOLF, our new membership program, will bring you even closer to the game you love
Access can be costly, but here at GOLF.com we don't believe it should be.
Today, we're pleased to announce InsideGOLF, a new GOLF.com membership program that will provide members with access to exclusive GOLF.com content that will enrich your enjoyment and understanding of the game you love. Also included in the membership is a $20 GOLF.com Pro Shop credit; "Insiders"-only merchandise, promotions and discounts from our fully stocked online store; and a one-year GOLF Magazine subscription. The fee for this bounty of golfing goodness: a mere $1.99 per month, or $20 per year. In a week full of digital deals, it might be the best value of them all.
READY TO JOIN INSIDEGOLF? CLICK HERE
Think of InsideGOLF as a small investment in your game — with big benefits. For the price of a dog and a beer at the turn, you'll get exclusive access to a slew of amazing Insiders-only content, including but not limited to:
—1-on-1 with Bryson DeChambeau. Exclusive interviews with GOLF's Playing Editor. Get inside the mind of the game's most fascinating player with up-close and personal interviews, plus behind-the-scenes access to Bryson from golf's biggest events.
—Exclusive robot testing data to help inform your gear purchases. We're taking our equipment testing to the next level in 2022 with the help of unbiased machine testing. As an Insider, you'll enjoy access to intelligence that will make you a highly informed consumer.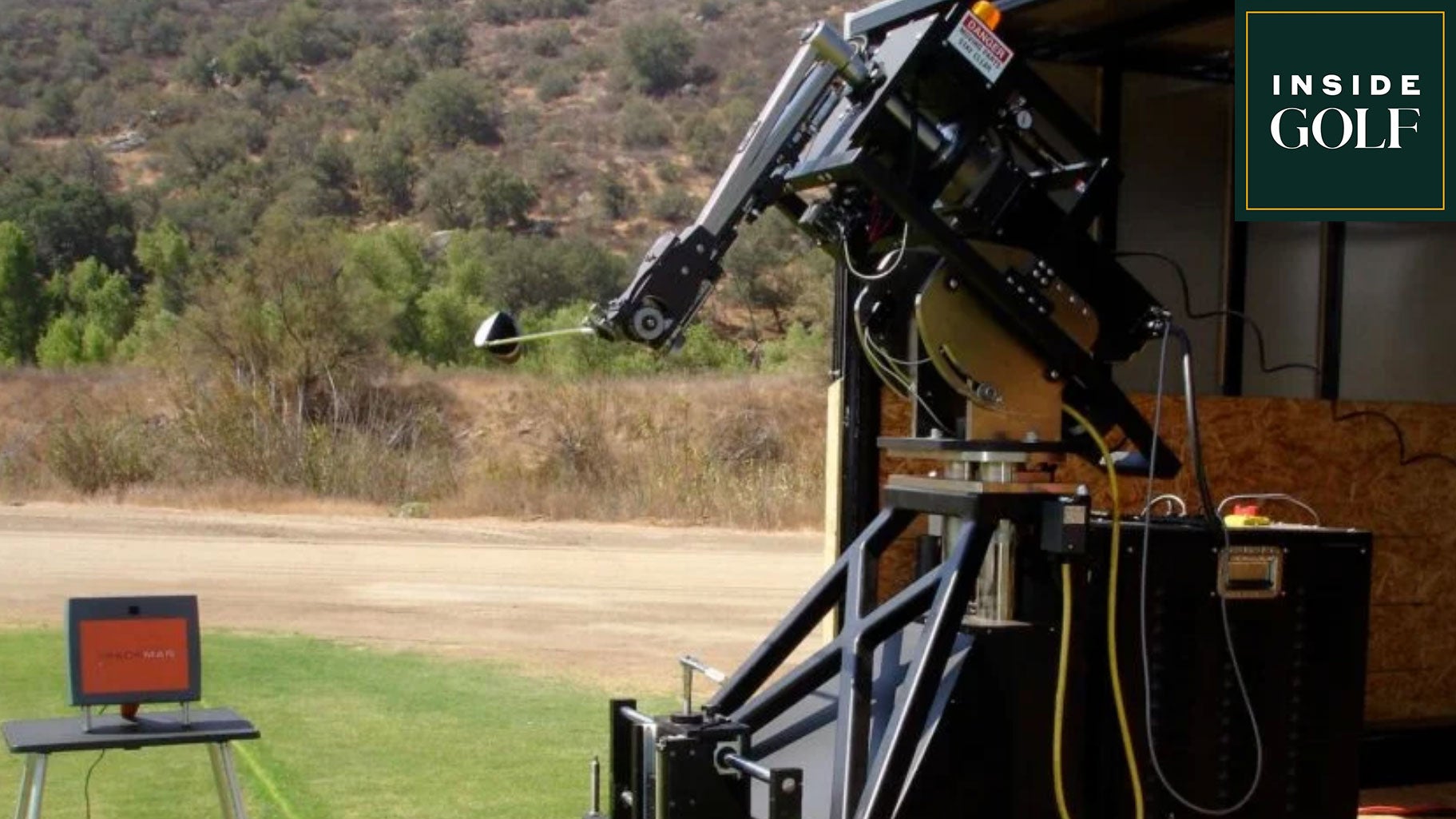 —ClubTest Live. Get an early look at — and insights into — the latest and greatest equipment as we bring together engineering whizzes from the leading manufacturers, True Spec Golf's best-in-class fitters and GOLF's own expert equipment writers.
—SubPar and Fully Equipped "After Show" bonus footage. Can't get enough of two of the game's most popular and fastest growing podcasts? We've got you covered! Insiders will get their fix via access to exclusive interviews and segments from both shows.
—Top 100 Teachers Summit livestream. What's on the minds of the most respected instructors in the game? Now you can find out. Insiders will have access not only to the livestream of presentations and conversations that will change how you think about the game but also videos-on-demand from the Summit that you can view at your leisure.

—Inside the Top 100 Courses. Nobody knows more about course-design trends and the best places to play than our fleet of expert course raters. In this exclusive conversation with three of our panelists, they'll take you behind the curtain of GOLF's course-rating process and reveal key takeaways from our latest ranking.

—Top 100 Teacher 'MasterClass'-style deep dives on game improvement. These intimate and illuminating conversations with golf's leading instructors will help you better understand not only the game but also your game.
—Inside the Majors. Exclusive access to and expert insights from golf's biggest events. Enjoy Insiders-only reports from the grounds and access to watch parties, featuring GOLF.com writers and personalities.
—Plus, so much more!
READY TO JOIN INSIDEGOLF? CLICK HERE
In addition to having access to some of our best gear, instruction and tournament coverage, you'll also be first in line for the trendiest apparel and other merchandise available in our Pro Shop, including limited edition drops from Birdie Juice and Nicklaus. We can't guarantee you'll be the best player in your foursome, but we can guarantee you'll be the most stylish. Enjoy a deep discount with your first purchase by using your $20 Pro Shop credit. Insiders also will be in the running for incredible monthly giveaways — beginning with a Titleist TSi2 driver!
As an Insider, your user experience on GOLF.com will also improve. You'll have the ability to "bookmark" your favorite GOLF.com content for your personal profile page. Love a slice tip video, a driver review or a long-form piece that you didn't have time to finish? Simply bookmark it, and it'll be a snap to find whenever you want to revisit it. Over time, you'll compile a directory of content tailored for your golfing needs and tastes.
But wait, there's more! As an Insider, you'll also get a one-year subscription to GOLF Magazine, the game's premier publication. For golf fans, there's nothing quite like cracking the latest edition of GOLF Magazine and indulging in the game's best gear reviews and game-improvement advice, plus features and interviews from our all-star writers.
Most exciting of all: This is just the beginning for InsideGOLF. We have big plans to expand our host of offerings and promotions, always with the goal of providing our golf-savvy members with access, insight and value.
Ready to join the club? Of course you are! Here's how.