If you struggle with lag putts, try this Top 100 Teacher's putting game
Welcome to Golfer to Golfer, where we tap into the insights of one avid player in hopes that the rest of us can take away something that might improve our own games.
Making lots of putts is the goal, obviously. But there's a lot of value in being a rock solid two-putter.
Just check the stats: The average PGA Tour player only one-putts 39 percent of the time, but they avoid three-putting 97 percent of the time. The only putts they're statistically more likely to one-putt than two putt happen inside eight feet. Everywhere else, they're basically two-putting constantly.
This, sadly, probably isn't true for the rest of us.
All of our market picks are independently selected and curated by the editorial team. If you buy a linked product, GOLF.COM may earn a fee. Pricing may vary.
XXIO 12 Men's
XXIO 12 distills decades of our ultralightweight club innovations, ultramodern materials, and aerodynamic tech into our best set to date. Designed for players with moderate swing speeds, these Woods and Irons help provide more precise strikes, more forgiving MOI, and more consistent accuracy. Experience the Difference.
Buy Now
Usually, it's speed control that's the issue. You'll hit a putt too hard or soft, and rather than having a tap-in like a tour player, you'll be grinding over a nervy putt. One drill that can help with that is designed by GOLF Top 100 Teacher Jeff Smith, who coaches Viktor Hovland, and demonstrated by the founder of Short Game Gains Fredrik Lindblom.
First, you'll need to use a chalk pen (or you can use tees) to surround a hole with six straight lines:
The innermost lines are a foot apart, with the hole in between them.
The middle set of lines are two feet apart.
The outermost lines are three feet apart,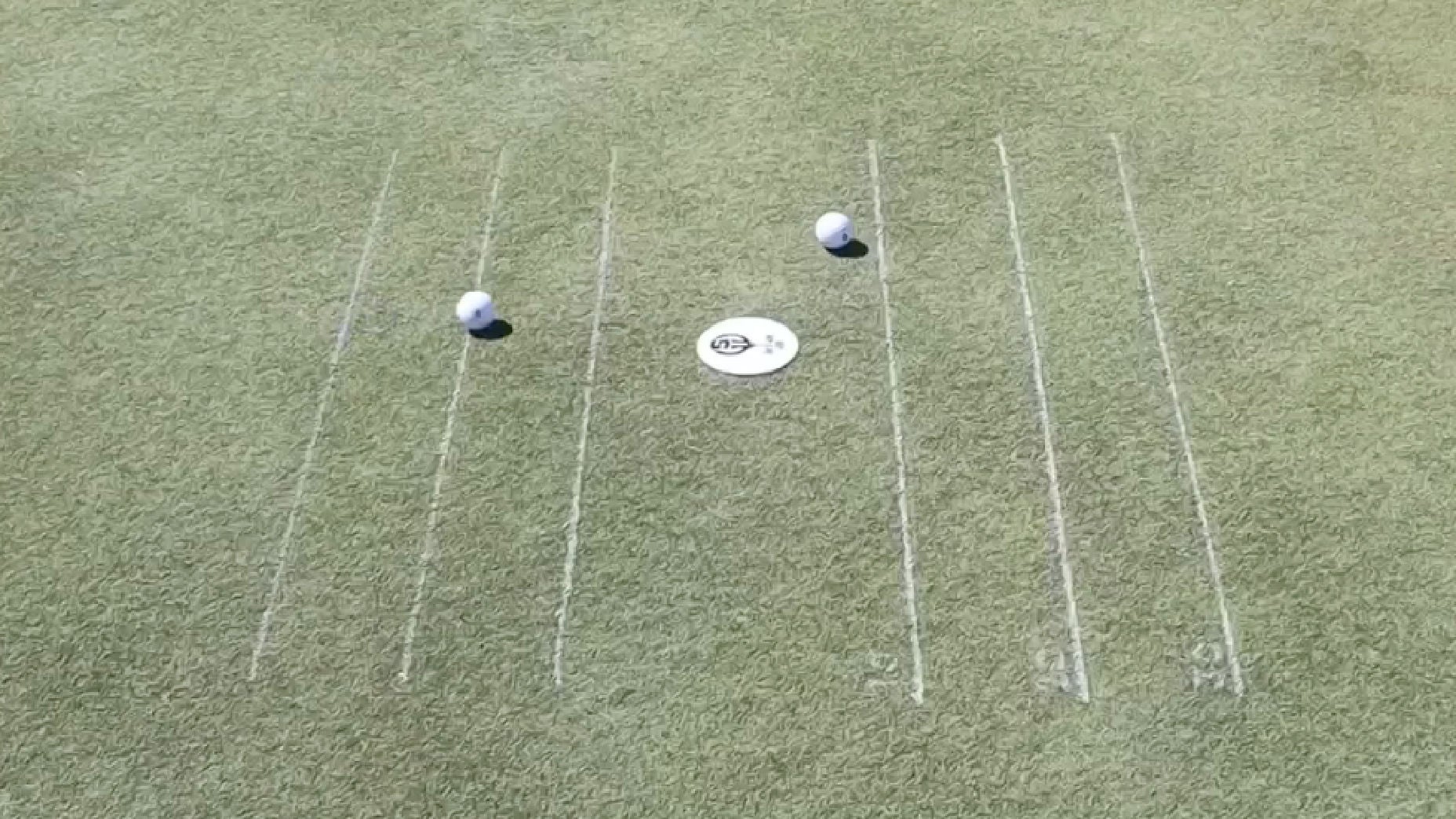 After that, you simply take three golf balls and drop them at 10, 20 and 30 feet. Each putt needs to finish inside its corresponding zone (AKA, the 10 footer needs to finish inside the smallest zone, the 30 footer the widest zone), and if you get three in a row, you've completed the drill.
But easy as it sounds, a word of warning: This game isn't easy, but it's a fantastic way of spending your time if you're actually serious about improving your putting.
You can watch the full video below: