Tiger Woods' iconic irons are for sale — and could go for a record price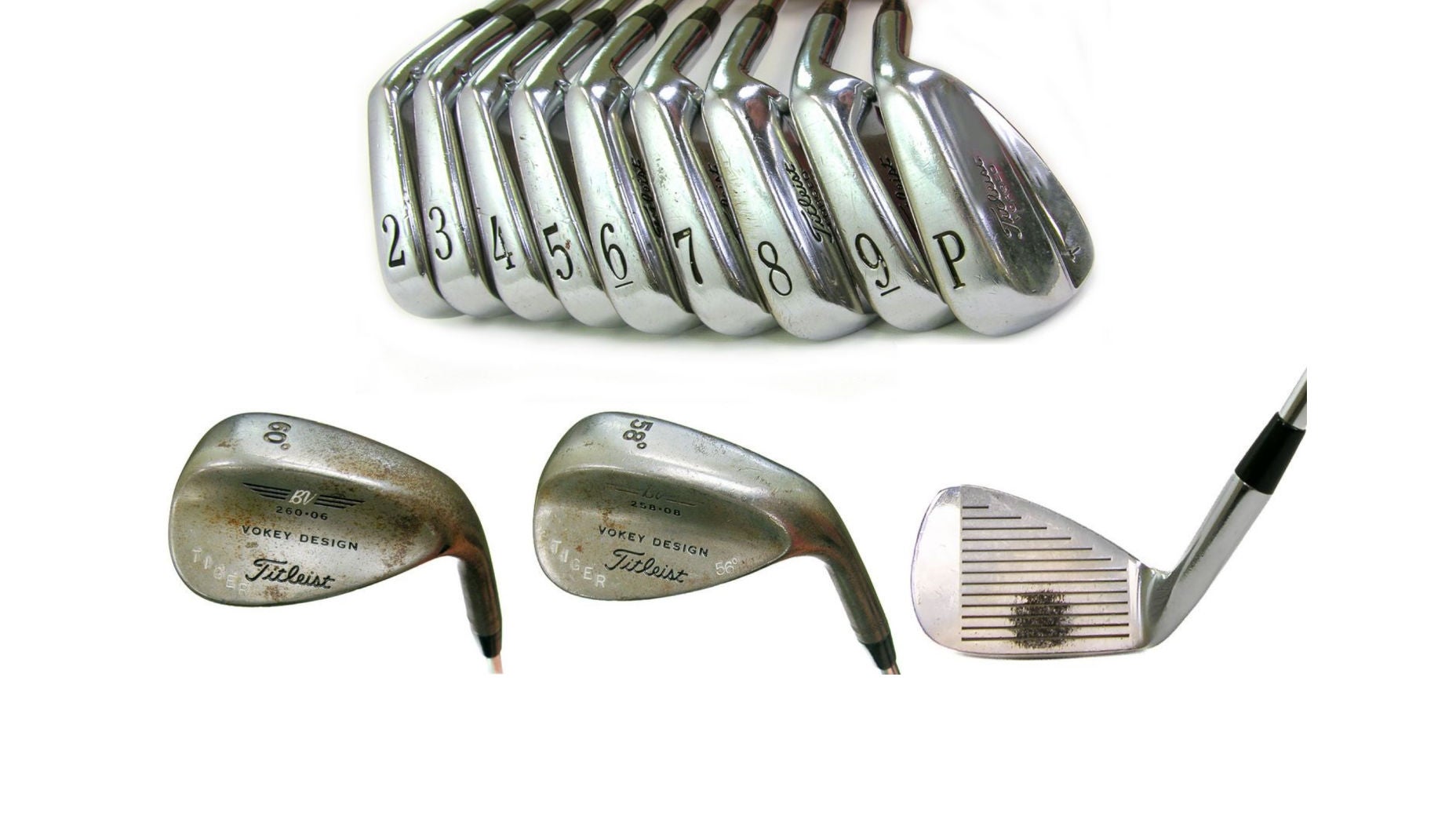 Golden Age Auctions
In 2001, Rick Nelson and Steve Mata, Titleist's director and vice president of player promotions at the time, delivered a new set of Titleist clubs to Tiger Woods at the Buick Open. As the story goes, Woods needed fresh 681 T stamped irons and Vokey wedges, and Westchester Country Club turned out to be the perfect spot to break them during the Wednesday Pro-Am.
Nelson brought Woods' old irons and wedges to the Titleist Tour Van to confirm the gamer specs matched the new set. Once the specs were verified, Woods chose to do something that seems astonishing in retrospect: he gifted the clubs to Nelson and Mata.
It's not uncommon for a pro to pass along old tools to a friend or member of his inner circle. But this wasn't just any set of irons and wedges Woods handed over. The irons in question happened to be the definitive set Woods used to win the Tiger Slam at the 2001 Masters — considered by many to be the most dominant stretch in professional golf.
.@GoldenAgeBid is auctioning off Titleist irons and wedges from Tiger Woods' "Tiger Slam," but all I really care about is the wear pattern on this particular iron. It's absurd.

Auction house thinks they could reach seven figures. Originally sold for $57K in 2010. pic.twitter.com/favOlWVRcN

— Jonathan Wall (@jonathanrwall) March 23, 2022
During Woods' improbable run, he won four consecutive majors, including a 15-shot win at the 2000 U.S. Open. To this day, only one other golfer has won three majors in the same year — the incomparable Ben Hogan.
Mata wound up keeping the clubs in his possession until 2010 when they were put up for auction. Shortly after the lot went live, Woods came out and denied the clubs were legitimate. According to a Golfweek story from 2010, Woods revealed he used two sets during the Tiger Slam — and both were still at his home.
To confirm the provenance of the irons, Mata signed a sworn affidavit and underwent a polygraph test that he eventually passed. Tour pros, including Greg Kraft, came forward in Mata's defense as well to confirm Woods had gifted the irons to the Titleist reps.
The set would eventually sell for $57,242.40 to a private bidder. For the last 12 years, they've been housed inside a Houston office complex — a showpiece for Texas businessman Todd Brock. Brock was content to keep the clubs in his office, but Ryan Carey, the founder of Golden Age Golf Auctions, had other plans.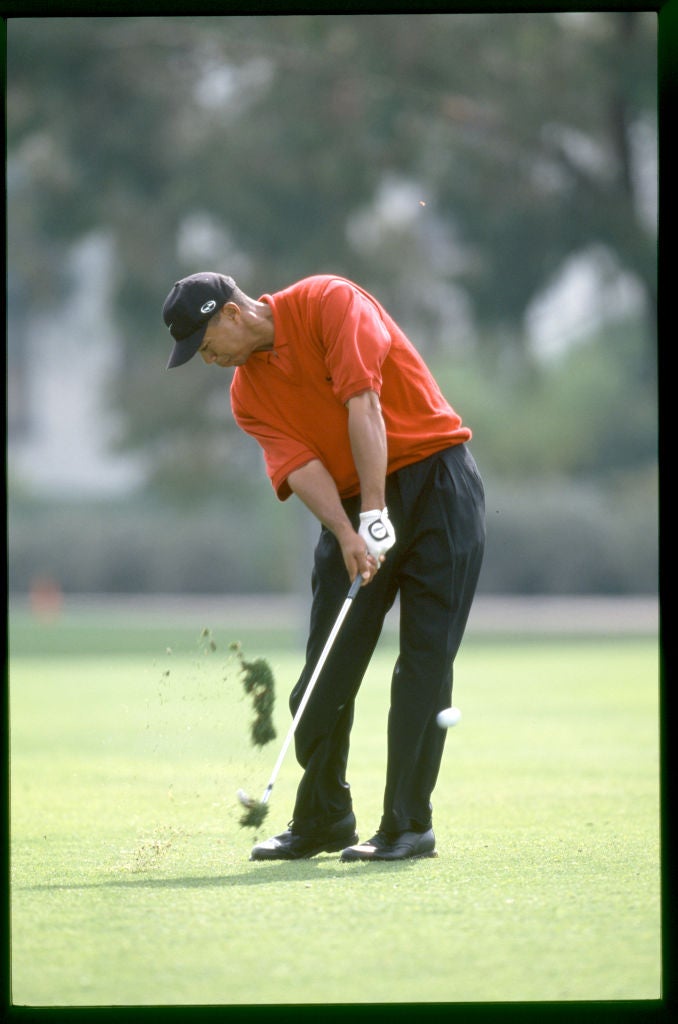 Hoping to "showcase them to the world," Carey finally talked Brock into parting with his cherished set. In a little more than two weeks, the irons will have a new home after they were unveiled as the centerpiece of Golden Age Golf Auction's Spring auction. (Golden Age orginally sold Mata's set in 2010.)
Unlike the first go-around, Carey expects the irons and wedges to sell for substantially more than five figures. With a Tiger Woods backup putter eclipsing $393,000 in August — coupled with a red-hot collectibles market — it's possible the Tiger Slam clubs could touch seven figures.
Labeled the "most coveted golf collectibles for decades to come," the Titleist irons (2-PW) and "Tiger" stamped Vokey wedges come with plenty of provenances. In addition to Mata's signed affidavit and polygraph test, Nelson also signed a declaration in 2020 verifying the clubs and corroborating the iron and wedge exchange.
The 58-degree Vokey is also bent to 56 degrees, a subtle tweak Woods made to the wedge when he was on staff. And if that isn't enough to convince you the irons are real, check out the tight wear pattern on the 8-iron. Enough said.
With 17 days remaining, the 11-club set is already at $67,843 and climbing.
How much would you pay for quite possibly the most important set of irons in the history of the sport? We're about to find out.
Want to overhaul your bag for 2022? Find a fitting location near you at GOLF's affiliate company True Spec Golf. For more on the latest gear news and information, check out our latest Fully Equipped podcast below.