FIRST LOOK: Cobra's new King Supersport-35 putters made using 3D printers
Cobra
There are several long-established ways to manufacture retail golf clubs, such as casting, forging and milling. 3D Printing golf clubs, though, is a new-fashioned technique.
Two years ago, Cobra teamed up with HP, a printer company, and Parmatech, a company with expertise in powder metallurgy, to begin developing a putter that would be manufactured using HP's 3D printing Metal Jet technology. Now, two years later, that putter has arrived.
Cobra's new, limited-edition King Supersport-35 putters have fully 3D printed metal bodies. The company says the entire putter body is 3D printed using a 316 stainless steel mixture that's heated at high temperatures to form the final shape.
"To continue innovating and transforming the way equipment is manufactured, we worked with HP and Parmatech to take advantage of the benefits of Metal Jet technology," said Jose Miraflor, Vice President of Marketing at Cobra, in a press release. "During the development of the King Supersport-35 putter, we saw immediate benefits from this process, including design freedom, rapid design iteration, and high-quality parts that meet our economic demands. 3D printing is accelerating design innovation, and this breakthrough putter will help usher in a new era for the sporting equipment industry at large."
Using the 3D printing process, rather than more traditional manufacturing processes, Cobra says it was able to design, prototype, test, and bring the putters to market "much faster." Cobra says, in fact, the collaborative team created 35 different design iterations in the span of eight months.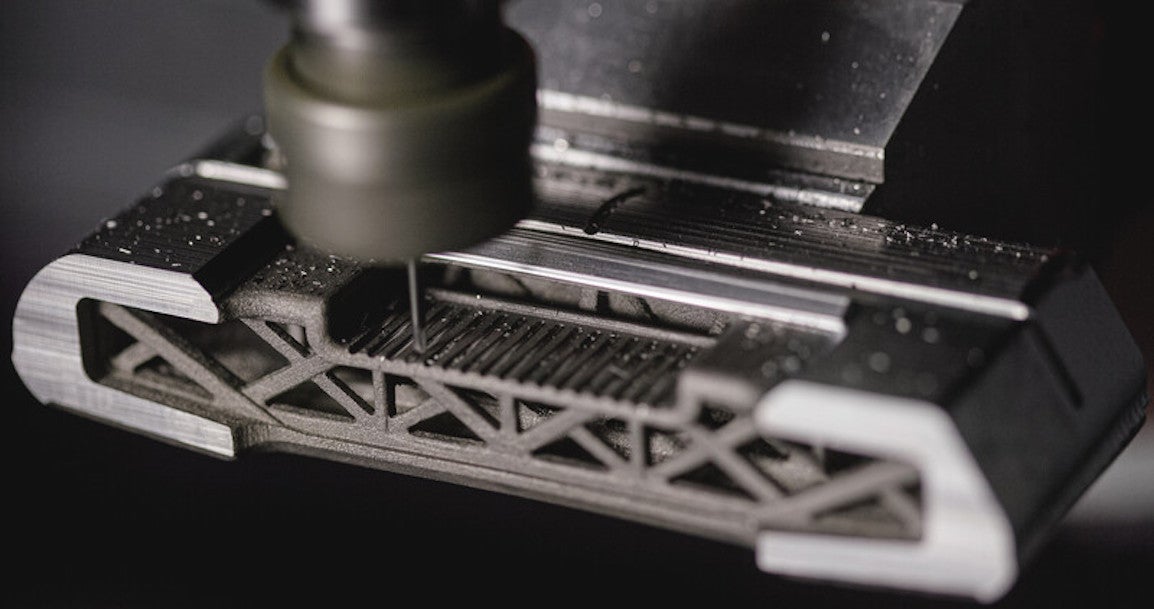 In the current King Supersport-35 retail iteration, the 3D printing capability helped Cobra create a blade-style putter with greater forgiveness. Cobra says that the Metal Jet printing technology allowed its engineers to create a lattice structure within the body of the putter that helped distribute weight toward the toe and heel. If the putters were manufactured by forging or casting, according to Cobra, the intricate lattice structure wouldn't have been possible.
"HP's 3D printing technology allows us to utilize a complex lattice structure to remove weight from the center of the putter head and push significant amounts of weight to the perimeter," said Miraflor. "The result is superior MOI (moment of inertia) levels and massively increased stability and forgiveness. So not only is the 3D production method more consistent, but it also allows us to design products in a new and superior way."
The new Cobra King Supersport-35 putters also have aluminum face inserts that use the same technology that Bryson DeChambeau uses on the face of his SIK Golf putters.
In addition to its HP and Parmatech partnerships, Cobra also partnered with SIK Golf on the new putters. SIK Golf's faces are unique because they use the company's patented Descending Loft Technology, which means there is progressively less loft on the putter from top to bottom; lofts go from 4 degrees on the top portion down to just 1 degree on the lower portion. This loft technology helps to create more consistent launch conditions on strikes across the face, according to Cobra.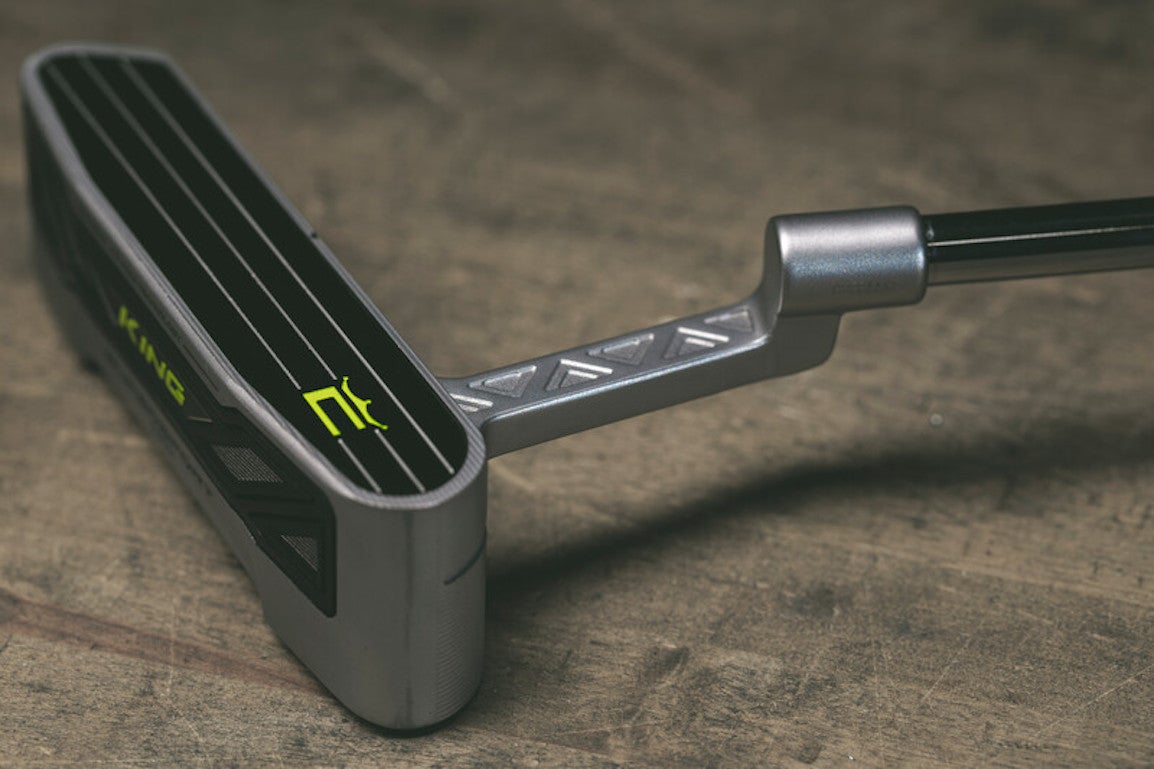 DeChambeau, the 2020 U.S. Open champion, weighed in on the new King Supersport-35 putters.
"I've had a lot of success over the years with my SIK putter and was really excited to work with Cobra to develop a new way to manufacture equipment and bring this new putter to market," said DeChambeau, in a Cobra press release. "HP's Metal Jet technology is an incredibly advanced production method and very exacting, which is pretty critical in golf equipment. I think golfers of all levels will benefit from the combination of COBRA's high MOI (moment of inertia) design and SIK's Descending Loft Technology."
Cobra's new King Supersport-35 putter has a plumber's neck hosel and 35 degrees of toe hang that's beneficial for strokes with slight arcs. For more on matching toe hang to your stroke, check out this article.
The new putters, which are available in "very limited quantities," according to Cobra, will sell for $399 starting on Nov. 20. They're available in a 34-inch, right-hand only model with a Lamkin Sinkfit Smart Grip that comes with Cobra Connect Powered by Arccos.
In case you miss out on this launch, it likely won't be the last you see of 3D printed products from Cobra. In a press release, Cobra says that it has "plans to launch two additional products in 2021 that feature 3D printed technology." We'll keep you informed when more information has been revealed about the new 3D printed products from Cobra.
For more on the latest gear news and information, check out our most recent Fully Equipped gear-focused podcast below!