Why do so many players use these two things to practice their putting?
Getty Images
Walking down a PGA Tour driving range almost feels like swimming through an ocean: Surrounded by lots of different kinds of fish, moving in all directions, each chasing something slightly different.
It's why my ears always perk up when I notice multiple players doing something similar. I thought of it the other day, when I was walking around a putting green full of pros that was littered with miniature mirrors and string. Countless players were using them to practice, which poses a rather simple question: Why?
Let's explain.
The reason why pros use mirrors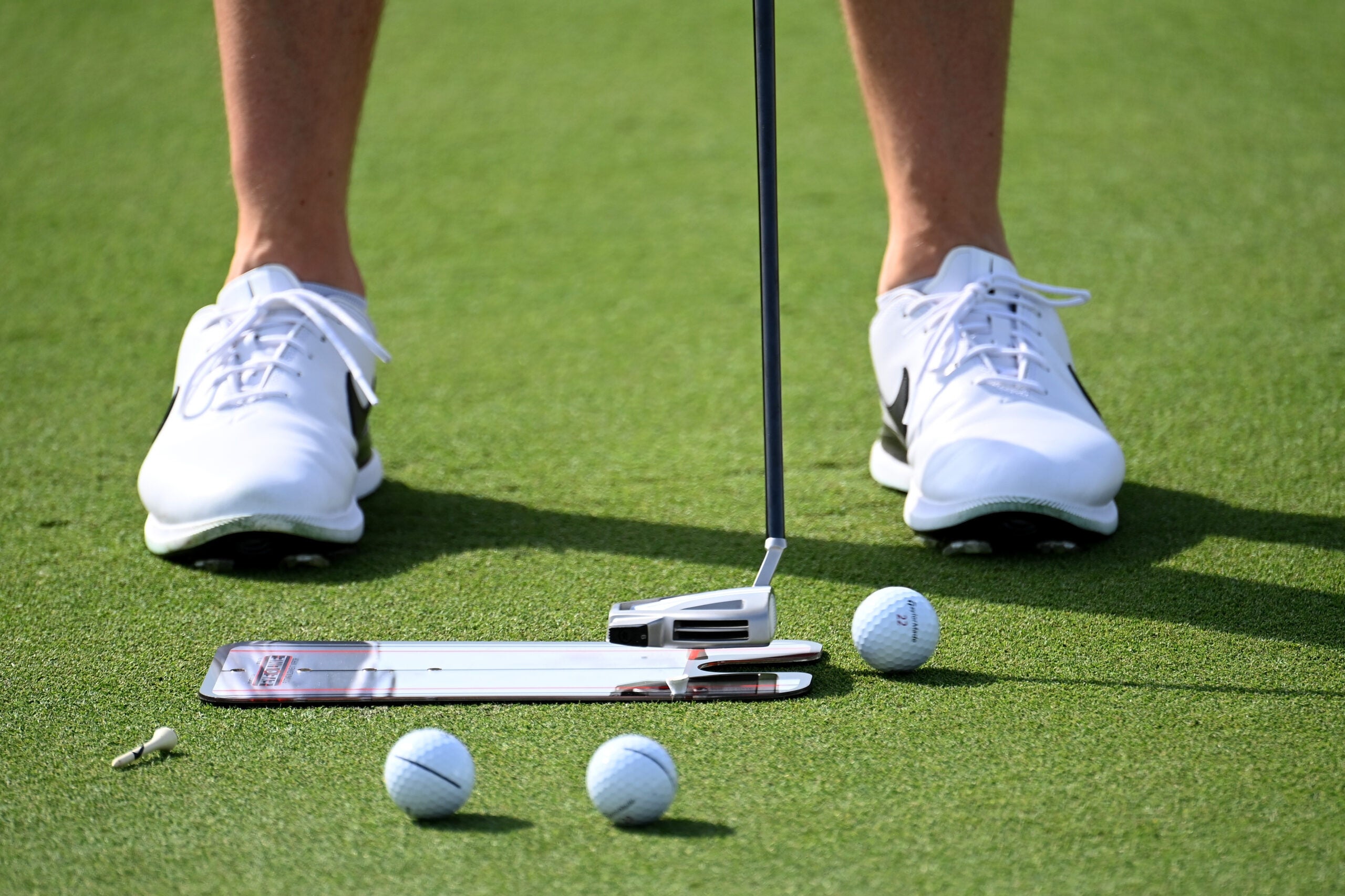 Putting mirrors, like the kind you see above, are a popular choice among tour players because they help them check to see where their eyes are in relation to the golf ball.
The conventional wisdom is that your eyes should be directly over the golf ball, but most teachers will tell you that really it depends on where you're most comfortable. A little inside the ball can be ideal for some golfers; it all depends on how best you see the line of the putt.
Another key thing that putting mirrors help check is alignment. While you're checking to see if your eyes are over the ball, you can also make sure that your head isn't tilted in an awkward way, or that your shoulders are pointing off in another direction. Pros, for the most part, use the mirror to make sure things are running parallel to the target line. They're pretty fastidious in this practice, too. I once witnessed Kevin Kisner, one of the best putters on tour, spend five minutes just checking his alignments without hitting a single putt.
The reason why pros use string
You'll see lots of string on a PGA Tour putting green, and if not string, then you'll see its cousin: Chalk lines drawn onto the putting green. Both are used by pros to check their start line. They (or their coach) will find a breaking putt of some sort and then set the string down the start line. If the ball starts down the line of the string, players will know they're starting their ball on the correct line. Conversely, if they're pushing or pulling their putts, they'll know right away.
Need help unriddling the greens at your home course? Pick up a custom Green Book from 8AM Golf affiliate GolfLogix.
3 perfect practice items our editors love