FIRST LOOK: Titleist's new Tour Soft and Tour Speed golf balls
Titleist
Fresh off the introduction of new TruFeel and Velocity golf balls comes the next generation of two of the most amateur-friendly golf balls that Titleist makes–the Tour Soft and Tour Speed.
The Tour Soft ($35/dozen), now in its third iteration, comes with an all-new aerodynamic cover that according to Titleist is longer off the tee due to its razor-thin 4CE cover that has a 346 quadrilateral dipyramid dimple design and a reworked core that is one of the largest core sizes (1.600″) in the Titleist golf ball portfolio. Combined, the ball retains the same soft feel you'd come to expect from a ball with soft in the name, only now it's longer and more formidable off the tee.
Also in its third iteration, the new Tour Speed ($40/dozen) comes with the same 346 quadrilateral dipyramid dimple design found in the Tour Soft, only this time the cover is made of a proprietary Titleist Performance Urethane (TPU) cover for added shotmaking playability around the greens. According to Titleist, the reformulated core delivers high speed, and the proprietary high flex casing layer is uniquely designed for this golf ball to maintain low long game spin.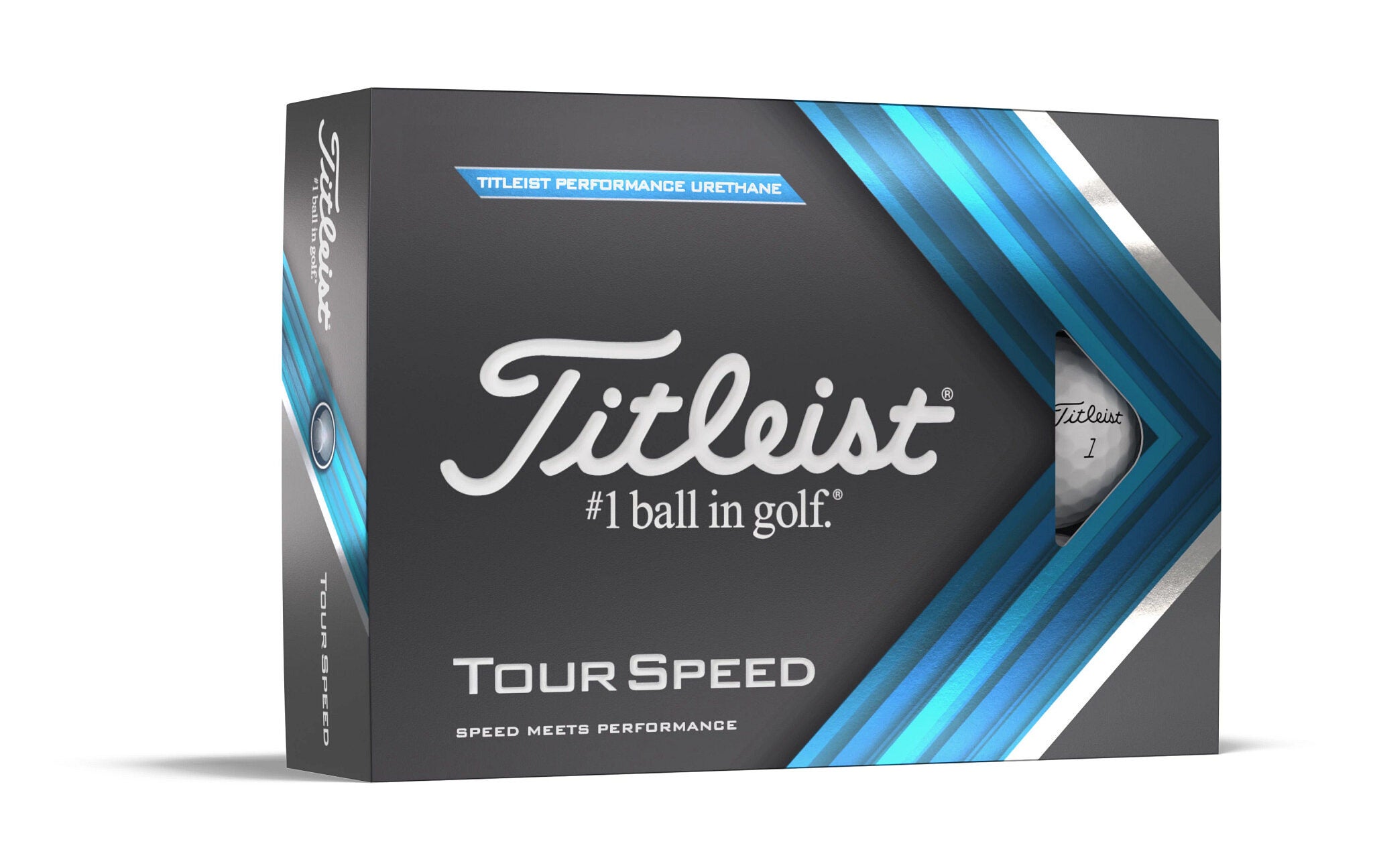 Tour Soft and Tour Speed golf balls come in white or yellow, and both come with a Sidestamp alignment aid to help line up your shots with relative ease. For golfers who want distance with a mid-low trajectory off the tee, and for those who want the softest feel you'll find in a Titleist ball, the Tour Soft is the right choice. For golfers who want a slightly higher launch angle with a touch more greenside spin, the Tour Speed will be more to your liking.
The Tour Soft and Tour Speed are both categorized as soft distance golf balls, and each features significant upgrades over previous models. The Tour Soft will be available to purchase on Friday around the world. The Tour Speed will also be available on Friday, but only in white. The yellow version will debut later this June.
Want to overhaul your bag for 2022? Find a fitting location near you at GOLF's affiliate company True Spec Golf. For more on the latest gear news and information, check out our latest Fully Equipped podcast below.