Wall-to-Wall Equipment: The story behind Adam Scott's mysterious $790 driver shaft
Getty Images
Welcome to Wall-to-Wall Equipment, the Monday morning gear wrap-up in which GOLF equipment editor Jonathan Wall takes you through the latest trends, rumors and breaking news.
Mystery shaft
Two weeks prior to last year's Masters, Adam Scott's team reached out to purchase a few shafts from little-known shaft manufacturer AutoFlex. For a company with little to no presence on the PGA Tour, the mere thought of the former Masters champion potentially testing one of their shafts sent the place into a frenzy — until they found out the shafts were actually earmarked for Phil Scott. Better known as Adam Scott's father.
What officials at Korea-based AutoFlex didn't realize was the younger Scott had already gotten his hands on two shafts (SF505X and SF505 XX) to test a few weeks prior. The order was a harbinger of things to come, as Scott officially put AutoFlex's SF505 XX in play for the very first time at the Farmers Insurance Open.
In an industry where manufacturers have no problem adding visible technology to help tell the story behind a club or shaft design, AutoFlex plays things close to the vest. There's very little information available on the pink-and-black creation outside of the fact that the shaft is light (57 grams for Scott's XX) and extremely active for today's tour standards, producing a massive whip effect designed to generate more speed at impact.
Golfers at higher swing speeds could simply switch to a softer flex to achieve the same whip effect, but they'd run the risk of leaving the face open at impact, which could negatively influence dispersion, spin and launch conditions. It's why most golfers on the higher end of the speed spectrum opt for a shaft with low torque and a reinforced profile to keep things tight.
AutoFlex is the exception to the rule. Using an undisclosed "KHT Technology" — which stands for "Korea Hidden Technology" — the secret sauce allows the shaft to flex (or load) excessively during the downswing but still square the face up at impact. It also comes with a $790 price tag that only adds more fuel to the secretive design.
All of our market picks are independently selected and curated by the editorial team. If you buy a linked product, GOLF.COM may earn a fee. Pricing may vary.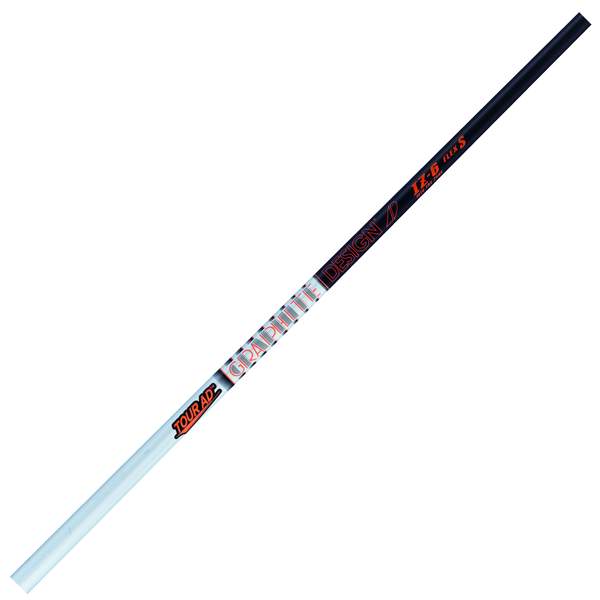 AUTOFLEX DRIVER SHAFT
$790.00
BUY NOW
"Adam likes to feel a lot of shaft load at the top of his swing," said Titleist Tour rep JJ Van Wezenbeeck, who worked with Scott on his 9-degree Titleist TSi4 driver. "He is also always looking to test different options — despite leading in driving distance late last year he is always wanting to try and get different feels to match the swing he is working on."
Scott has embraced driver shaft testing going back to the Houston Open, where he put TSi4 in play with a 46-inch Fujikura Ventus Red and led the tournament in driving distance. While Scott's head speed and carry distance reportedly increased with AutoFlex at Torrey Pines, his dispersion pattern widened throughout the week — Scott ranked 111th in driving accuracy (42.8 percent) — leading some to wonder if the latest shaft test would live to see another start.
"Having watched his tee shots, my initial assessment is that perhaps his driver swing weight is slightly too high (D3?), which caused the clubhead to close early or late," said an AutoFlex representative in a social media post. "Even though Adam uses the [SF505 XX], it is still only [57 grams] with 240-250 [CPM]! It is an entirely new concept of shaft and [does] not necessarily follow the conventional thinking, such as D3-D5 swing weight common to heavier, stiffer shafts.
"If Adam has a chance, we hope he considers trying the swing weight at D1 or even D0, to further stabilize the clubhead on the downswing. The lighter swing weight should also help to increase clubhead speed and add more distance, while maintaining the face more square on impact."
Familiar feeling
The putter was the final piece of the equation for Jon Rahm's all-Callaway setup, but it didn't take him long to find a suitable replacement in Odyssey's 2-Ball Ten Prototype mallet. Working with Odyssey reps, Rahm went through 20 different putters to look at different styles and shapes to see what appealed to his eye.
"Through that process, we cut the number of candidates in half and went one by one through the remaining on SAM Putt Lab," Odyssey Tour rep Joe Toulon told GOLF.com.
Rahm tried a few slant neck heads (including his old TaylorMade gamer) but could never get comfortable at address with his hand position. He kept fidgeting with how his old putter was sitting.
"We also noticed that he had a tendency to take the putter back a little too far inside with a slant neck," Toulon said. "This resulted in a lot of toe strikes."
So Rahm tried a double-bend, face-balanced putter that was familiar to his old 2-Ball gamer in college – and suddenly his stroke started to improve.
"When we tested the face-balanced options, he immediately said it was a cleaner look and he didn't have to make any adjustments to get it to sit square," said Toulon. "That allowed him to make a much freer stroke. His path was better/more consistent and it brought the strike point closer to center."
Rahm's putter remains a Tour-only option at the moment and features Odyssey's iconic 2-Ball design on the crown of a Ten shape, White Hot insert and a multi-material StrokeLab shaft.
Rejuvenated
Equipment free agent Paul Casey doesn't receive a check from Titleist to play the TSi3, but that didn't stop him from heaping praise on the driver following his win in Dubai.
"Part of the reason for the good performance the last two weeks, I finished 8th last week in California and then obviously win today," said Casey, who switched into a TSi3 driver and TSi2 fairway wood the previous week in Palm Springs. "I put a new driver in, and I don't often talk about equipment, but I put a Titleist driver in the bag. Don't ask me the exact specs, TSi3 or something like that. But I feel like I'm driving the golf ball like I did when I was playing my best golf, when I was No. 3 in the world or whatever, and that's — I feel like this rejuvenation."
Casey wasn't the only player who found the winner's circle with TSi3 on Sunday. Fellow driver free agent Patrick Reed also won at Torrey Pines with TSi3 in the bag; he was one of 14 players in the field using the driver without an agreement.
Quick-hitters: Charles Howell III became the latest player to use Mitsubishi's MMT graphite shafts in his Titleist irons. … Sergio Garcia added TaylorMade's SIM2 driver and returned to a set of P750 irons. … Tommy Fleetwood returned to Fujikura's Ventus Black 7X shaft in his SIM2 driver. … Jason Day had six different brands in the bag (Ping, TaylorMade, Mizuno, Artisan, Odyssey and Bridgestone) for his first start as an equipment free agent. … Matthew Wolff switched to a TaylorMade TP Soto putter. … Phil Mickelson was spotted using TaylorMade's Original One Mini Driver for the second week in a row.
Want to overhaul your own bag for 2021? Visit the expert fitters at our sister company, True Spec Golf. And for more on the latest gear news, check out the latest Fully Equipped podcast below.