St. Andrews (Old Course)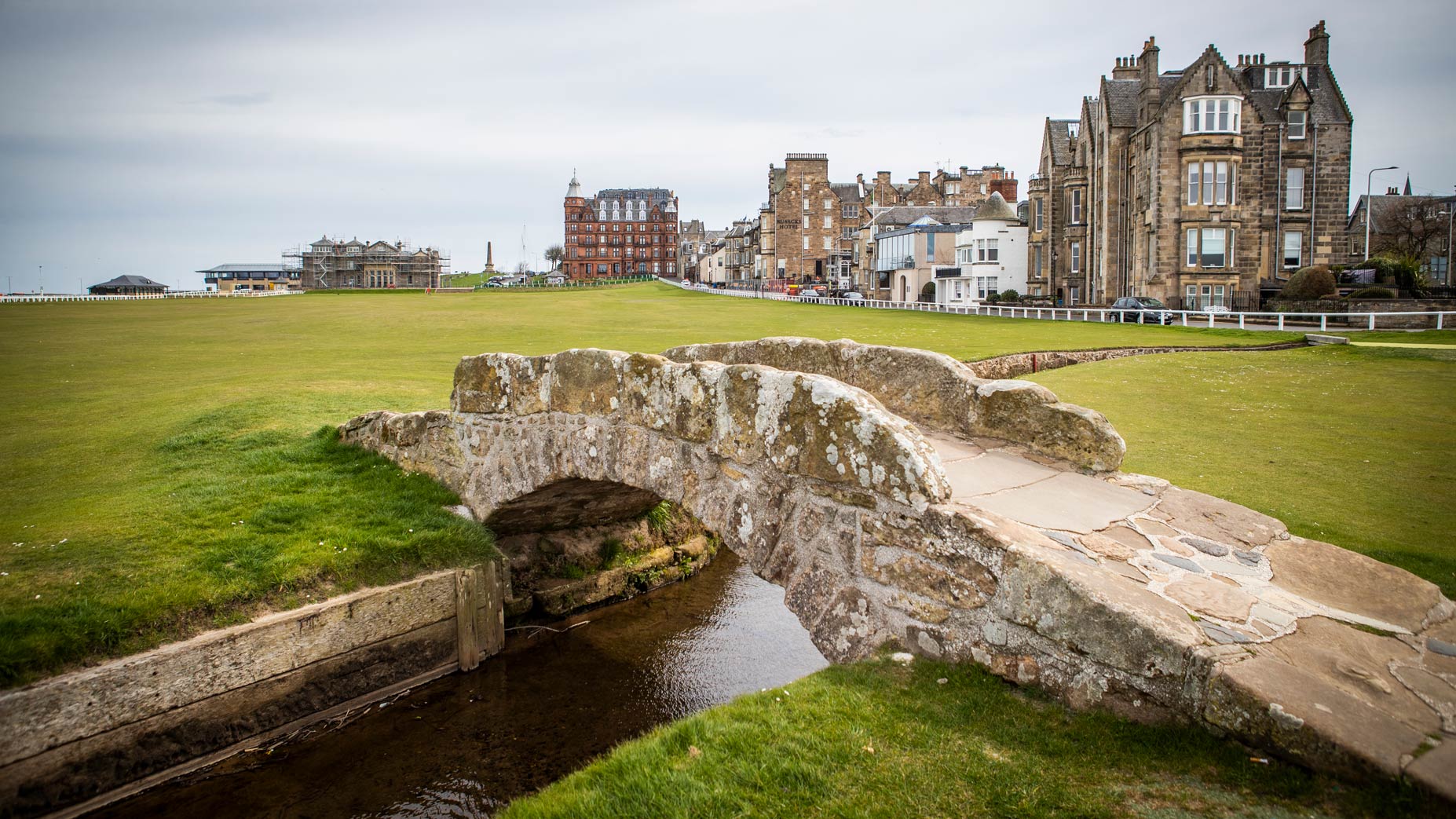 St. Andrews (Old Course)
GOLF Top 100 World Rank (2023-24)

3
Course Overview
The birthplace of golf features blind bunkers, huge double greens, quirks such as the Road Hole and Hell Bunker and strategic options that vary with the day's wind. The emphasis on short grass and variety became the foundation for strategic designs that followed, including Augusta National. The Old Course might well possess the fastest, best turf in the sport (despite, or perhaps because of, its constant use) and no design possesses the flexibility in allowing golfers of all ages and abilities to enjoy themselves as a group. Modern architects, take note! (Photo: Patrick Koenig)
3 things to know
Hole everyone talks about

No. 17, par-4, 495 yards: Yes, the mighty Road Hole. Hard to say what's more intimidating: the tee shot over the hotel, the long second shot into a green guarded by the fearsome Road Bunker or the devilish chip you'll face off asphalt if you fly your approach long.

Best non-golf amenity

Sipping pints or whiskey at the ancient Jigger Inn, which abuts the 17th hole. If you made a mess of the Road Hole, fret not— a couple of drams will heal all wounds.

Insider tip

If you're planning a Scottish golf getaway that includes a St. Andrews stop, avoid swinging through on a Sunday. The Old Course is closed (well, to golfers, anyway — dog-walkers are welcome!).