How these 29 women are breaking new ground at the U.S. Women's Open
Rachel Bleier
SAN FRANCISCO — The venue for the 2021 U.S. Women's Open is almost as prestigious as the event itself. Not only is Olympic one of the Bay Area's premier golf clubs, but its Lake course also is ranked No. 51 on GOLF's Top 100 Courses in the U.S. list.
But Olympic's director of golf maintenance, Troy Flanagan, was interested in more than just presenting a challenging test for the best players in the women's game. If a rising tide lifts all boats, why not use this iconic location to shine a light on all facets of women in golf, including those in course maintenance?
From the moment Flanagan learned that the Open was coming to his course five years ago, he started thinking about how he could use this opportunity to elevate women in the golf course maintenance industry.
"Four or five years ago we were awarded the Women's Open," Flanagan told GOLF.com. "I just thought, 'You know what, it would be really cool to have women volunteers. It's the Women's Open, San Francisco is such a diverse city, this would be really cool.' But it was just an idea."
Speaking with A.J. Hill, the only woman on the maintenance crew at the 2020 U.S. Women's Open, at Champions Golf Club, in Houston, only solidified his desire to provide an unparalleled opportunity for women in the course maintenance business.
The result? At Olympic, there are 29 women on the U.S. Women's Open grounds crew, and even 50% of its total members.
And an experience these women won't soon forget.
There are some familiar faces on the staff — Hill is back on the crew this year, this time with father Dave in tow. This time around, A.J. is watering bunkers and fluffing rough instead of cutting cups, but her experience has been made all the better because she's been able to share it with her sisters in arms.
"It's been amazing to experience this with a group of women," Hill said. "The camaraderie we all have and being able to learn from everyone here is really special."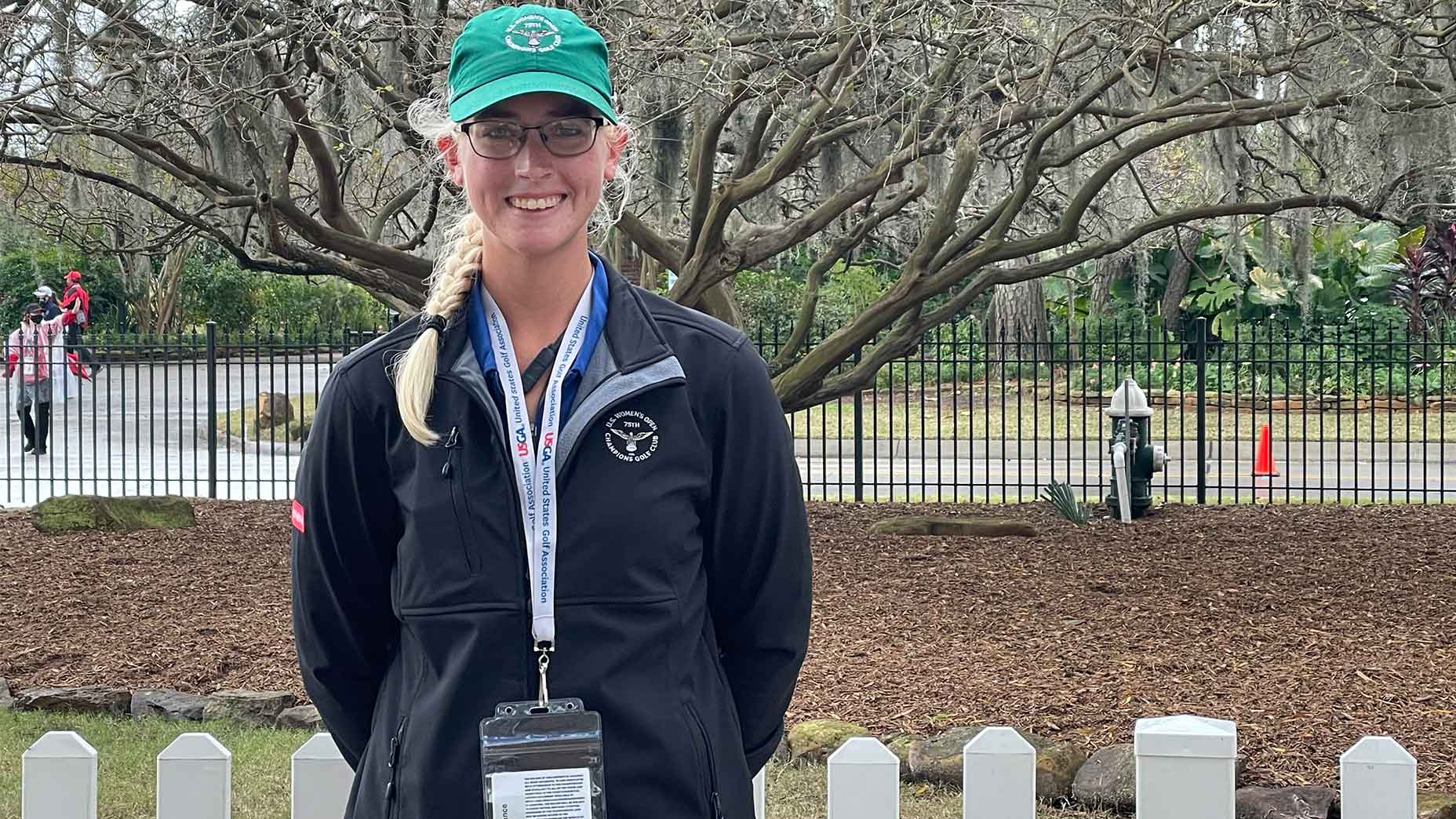 The volunteers on the course maintenance team run the gamut from those with decades of experience like Tami Jones, the superintendent at Hot Springs Village, in Arkansas, and the only female course superintendent in her state, to those newer to the industry like 18-year-old Kennedy Ellis.
Like Hill, Jones faced an uphill battle when she first decided to go into course maintenance in the '80s.
"I graduated high school and went out to work on a course right away." Jones said. "I just wanted a job that earned me some money and was done by 2 p.m. so I could hang with my friends, but it was the '80's, so I faced a lot of pushback. They didn't really know what to do with me."
Experiences like those have helped pave the way for and inspired young women like Ellis to be leaders in the industry.
Ellis, a soon-to-be DIII collegiate golfer from Michigan who already has a plan to rocket to the top of the agronomy industry, is soaking up every detail she can from this experience. Working with the Olympic team has shown Ellis what is possible for women in the industry, and helped her network with people she's followed on "Turf Twitter" but only dreamed of meeting in person.
"For me, being a young person who really wants to take a high-up leadership role in this industry, seeing these women already doing it is so inspiring," Ellis said. "It's been remarkable."
Despite her youth, Ellis already has more than 90 hours of course credits and multiple certifications; she even volunteered on the maintenance staff at Augusta National during the 2021 Augusta National Women's Amateur. Fresh off of her high school graduation, she's has big plans for her future.
"I've got a solid 20-year plan," she said. "I'm going to pursue environmental studies and chemistry as my chosen majors at Olivet College [just south of Lansing, Mich.]. After that, grad school, masters, doctorate, going into a faculty position and becoming a professor is the big life plan."
While it might seem obvious to bring women into the mix on the course maintenance team for a U.S. Women's Open, this is the first time that such a concerted effort has been made.
"I can't even wrap my head around the impact this will have," Flanagan said. "But it's up to the next guy to keep it going."
Industry-watchers are taking notice of these women at Olympic. Bubba Wright, the course superintendent at Pebble Beach, has already met with Flanagan about how to bring more women to his staff.
What was once just a cool idea for Flanagan has turned into something so much more. These women will leave Olympic Club on Sunday not only better for the experience, but also having made an impact on the entire game.
That's how you break a glass ceiling. A grass one, too.