Patrick Reed's family lives just six miles from Augusta National, but Reed himself hasn't set foot in their house since 2012. His parents and sister haven't met his two children. And their estrangement led to a complex, emotional subplot when Reed won the green jacket last year as the family hosted a watch party from their house.
On Tuesday, the New York Times released a story detailing Reed's desire that his family keep their distance — even as he recognizes they may not. He even suggested they may try to attend the Masters. "I wouldn't at all be surprised if they show up," he told Karen Crouse.
GOLF's Alan Shipnuck reported in 2015 that the family schism came from Reed's marriage to Justine Karain (now Justine Reed) when he was 22. In the ensuing years, Reed's family has made efforts to reconnect.
In 2014, GOLF reported that Reed's mother, father and sister — Bill, Jeannette and Hannah — attended the U.S. Open at Pinehurst but were escorted off the grounds by police officers and a USGA official who, according to Jeannette, said he was acting on Justine's wishes. John Bodenhamer, the USGA's senior managing director of championships, describes the situation slightly differently. He contends that Patrick's agent at the time alerted USGA officials that Patrick's parents were at the tournament, which was "cause for concern." In turn, Bodenhamer says, USGA officials removed Bill and Jeannette after consulting with the police who said that the couple was making "intimidating movements" toward Justine.
In 2018, Reed noticed his father and sister behind the 17th green at East Lake during the Tour Championship. He was surprised and "immediately tried to steer his focus back to golf." But he told the Times that if he had noticed them earlier, he would have had them removed. "I would have called for security to throw them out."
Reed's father and sister also made the trek to Paris for the Ryder Cup, where they made it onto the grounds for Sunday's singles match. According to the Times, "Reed never saw them, he said, but members of his inner circle did, and they said they spent the afternoon tracking both Reed's play and Bill and Hannah's movements."
Jeannette, who regularly posts about Patrick on social media, included a photo of her husband and daughter decked out in Team USA gear at the time. "My loves enjoying Paris! #Daddy/Daughter fun," she wrote.
My loves enjoying Paris! #Daddy/Daughterfun #RyderCup2018 pic.twitter.com/lko3YMIXaw

— Jeannette Reed (@JKReed58) October 5, 2018
Later that night, Reed stirred up controversy in a post-Ryder Cup interview questioning captain Jim Furyk's strategy and lamenting his split from former partner Jordan Spieth.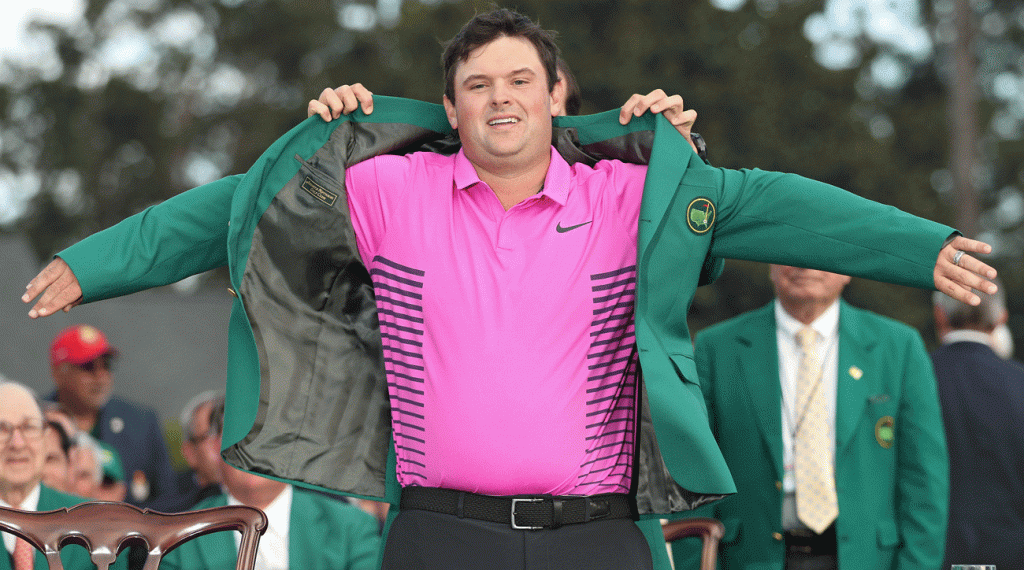 ---
But Reed acknowledged to the Times that if they want to watch, his family probably can. As long as they're following spectator rules, it's difficult to do anything. And Reed, who has been tagged with a villain's moniker — "Everybody hates you, Reed!" he said, describing some fan treatment — said it would be tricky optics to kick out any fans. "What can I do? Nothing."
Reed hosts the Masters Champions Dinner on Tuesday evening at the clubhouse. On Thursday, he begins his Masters title defense. But it's clear Reed will have plenty more going on at Augusta.
To receive GOLF's all-new newsletters, subscribe for free here.